Tender pieces of chicken slow cooked in a rich silky-smooth gravy full of aromatic spices! Chicken rogan josh is a healthier take on the classic rogan josh that uses red meat. This recipe will help you make closest-to-authentic Kashmiri rogan josh without having to hunt for specialty ingredients.
What's special about rogan josh?
The name: Rogan josh gets its name from two Persian words: "rogan" meaning oil and "josh" meaning heat or passion.
Rogan josh translates in hindi as "red meat" curry. Rogan means red and josh is derived from the word ghosht which means "meat". The original rogan josh recipe uses red meat (mutton). Hence the name.
Here's my version 🙂 Josh (in hindi) means to tease. Rogan josh is a curry that teases you with its fiery red color. It is pleasantly spiced, but not so hot as it seems to be.
Cooking method: Traditionally, rogan josh is made by slow-cooking mutton with spices. The fat released from the meat and bones adds flavor and body to the curry.
Natural red color: The authentic Kashmiri rogan josh uses cockscomb flower (aka mowal) that has a bright red color. It is soaked in warm water and squeezed to bring out the color. The water is added to the curry while cooking.
Brown onion paste: Traditionally, "pran" is used to add thickness and flavor to rogan josh. Pran is a paste made by frying Kashmiri wild onions or shallots.
What gives rogan josh its distinctive red color?
Kashmiri chili powder: Kashmiri chili peppers are known for their vibrant red color and mild heat. When these chilies are dried and ground into a powder, they impart a rich red color to the curry without making it extremely spicy. The use of Kashmiri chili powder is a signature characteristic of Kashmiri cuisine.
Kashmiri red chili paste: Dried Kashmiri red chillies are soaked and ground into a paste. This paste adds both flavor and color to the dish.
Cooking method: The red color of rogan josh is also intensified during the cooking process. Marinated chicken (with spices) are sauteed in oil. This allows the spices, especially Kashmiri chili powder, to release their color and flavor, infusing the rogan josh with a deep red hue.
Now, don't freak out and hit the back button! I don't have those ingredients either. The thought of unknown ingredients shouldn't stop you from cooking this delicious Kashmiri rogan josh with chicken.
Substitutions for rogan josh with chicken
After many trials I've come up with this recipe for chicken rogan josh using simple ingredients you might have in your kitchen already. Here are some of the closest alternatives I used in this recipe (without compromising on the flavors as much as possible):
Chicken: As I mentioned above, the fat from the meat and bones is important for rogan josh. Ensure that you use chicken with bones and slow cooking method to achieve the same.
Saffron and Kashmiri red chili paste: To mimic the red color of cockscomb, I've used saffron. Kashmiri red chilli paste is already used in the authentic recipe, I've used more of it for color and flavor.
Onion paste: Kashmiri wild shallot is out of reach for most of us. I've used regular shallots. Browning and blending them will give an amazing flavor.
Browned shallots are responsible for the amazing flavor in my 5-ingredient easy chicken curry and healthy Kerala-style chicken curry.
Though rogan josh requires a bunch of whole and ground spices, the cooking method is quite simple.
This is my version of rogan josh with chicken. Let's start!
Ingredients
(You can find the exact measurements and instructions in the printable recipe card at the end of this page.)
Chicken: Use bone-in thighs, drumsticks or a mix of both. As in curries like varutha chicken curry, bones add more flavor to the gravy. DO NOT use chicken breasts for rogan josh.
Shallots: You can use store-bought "pran" (Kashmiri shallot paste) if available. I prefer to make my own paste using pearl onions or shallots.
Dry red chilies: Use only Kashmiri red chillies which provide color and flavor without the heat. If you can't get them, make a paste with 1½ teaspoons of Kashmiri chilli powder and 2 tablespoons of hot water. The texture and flavor will differ slightly, but it would still taste good.
Whole spices:

Black cardamom: It is bigger and stronger in flavor. If unavailable, replace it with 2 pods of regular (green cardamom).
Mace: It is a unique spice used in Kashmiri dishes. Nutmeg is the closest alternative. If you don't have mace, skip it and use ¼ teaspoon of grated nutmeg along with the ground spices.

Ground spices:

I use regular chilli powder for the heat and the Kashmiri version for color and flavor. In addition, the recipe requires basic spices like coriander, turmeric and garam masala.
Use freshly cracked pepper to sprinkle at the end of cooking.

Saffron: It adds more color to rogan josh. It works well as a replacement for the mowal flower.
Oil: I've used 2 types of oil here. Olive oil to roast the shallots and mustard oil for the authentic rogan josh flavor. You can replace it with olive oil, but the taste may not be the same. (Too many substitutions would butcher the original recipe and the Kashmiris will not forgive me!)
How to make chicken rogan josh: Step by step
1. Marinate chicken
Mix together: both types of chilli powder, coriander, turmeric, garam masala, salt, dry ginger powder, and 1 teaspoon of fennel powder.
Add the spice mix to the chicken and mix well. Let it marinate in the refrigerator for about 30 minutes to an hour. Marinating overnight gives the best results.
2. Soak saffron
Take saffron in a small bowl and add hot water. Let it soak until you prepare the rest of the ingredients.
3. Make red chilli paste
Break Kashmiri red chillies into halves. Soak them in boiling water for 10 minutes.
Using gloves, squeeze the chillies to bring out the seeds. Pick out the chillies and strain the water to remove the seeds.
Blend the chillies with the water into a smooth paste.
4. Make shallot paste
Roughly chop the shallots. Heat olive oil in a pan or pot. Add the shallots and roast on medium-low flame.
Stir until the shallots are browned uniformly. Cool and blend them into a smooth paste.
5. Cook chicken with spices
Heat mustard oil in a deep pot until it starts smoking. Turn off the flame.
Add black and green cardamom, cinnamon, cloves, mace and peppercorns. Turn on the stove and stir the spices for a couple of minutes.
Add the marinated chicken and stir for about 5 minutes.
Add yogurt to the chicken and stir. Let it cook for about 5 minutes, stirring intermittently.
6. Add the paste
Add the shallot paste and chilli paste. Mix until well incorporated without lumps.
Add hot water to the chicken. Mix and cover with a lid. Reduce the flame to low and cook for about 15 to 25 minutes until the chicken is cooked. Cook until the flesh almost falls apart.
7. Finish with spices and saffron
Add the remaining fennel and freshly cracked pepper.
Add soaked saffron with the water. Remove from heat.
Restaurant-style rogan josh with chicken is ready to be served. No garnishing is required. You can sprinkle some chopped coriander leaves if you want.
Recipe tips
Mustard oil: Heat the mustard oil until it smokes. This removes its bitter taste and also gives a smoky flavor.
Shallot and chilli paste: Blend them as smooth as possible to get a silky-smooth rogan josh gravy.
Chicken: Remove the marinated chicken from the fridge about 20 minutes before cooking. This will allow it to come to room temperature.
Adding water to the gravy: Once you saute the chicken, heat the water and add. This will prevent the chicken from becoming tough and chewy.
Pepper: As in pepper chicken gravy, adding freshly cracked pepper at the end of cooking gives a burst of spicy freshness to the gravy.
Scaling: This recipe for rogan josh chicken can be multiplied to serve more number of people. (Use the scale in the recipe card to adjust the servings as needed.)
Storing: Chicken rogan josh stays fresh for about 3 days in the fridge. It is not suitable for freezing.
Common mistakes to avoid when making chicken rogan josh
Using the wrong cut of chicken: Rogan josh typically gets its rich flavor and texture from bone-in pieces of meat. Choose bone-in thighs or drumsticks suitable for slow cooking.
Skipping the marination: Marinating the chicken in spices before cooking helps tenderize the meat and infuse it with flavor. Skipping this step can result in less flavorful chicken.
Using excessive heat: While rogan josh is known for its rich color, using too much chili powder or spicy ingredients can make it overly hot. It's important to balance the spices for flavor rather than just heat.
Not frying the spices properly: Frying the spices and aromatics in oil is crucial for developing the base flavors. Rushing this step can result in a less aromatic and flavorful curry.
Using the wrong type of chili powder: Authentic rogan josh typically uses Kashmiri chili powder, which imparts a vibrant red color without excessive heat. Using a different type of chili powder can alter the flavor and color of the dish.
Overcooking chicken: Rogan josh is traditionally a slow-cooked dish. Do not try to cook on high flame to speed up the cooking process. This will result in overcooked dry chicken.
Not using yogurt properly: Yogurt is a key ingredient in rogan josh, and it should be added carefully to prevent curdling. Again, the flame should be set to low when adding yogurt.
Not allowing the flavors to develop: Rogan josh benefits from simmering over low heat to allow the flavors to meld and develop. Rushing the cooking process can result in a less complex and rich taste.
Not letting it rest: Allow the prepared rogan josh to rest for a few minutes before serving. This helps the flavors meld and the sauce thicken.
Using inferior quality spices: High-quality spices are essential for a flavorful rogan josh. Stale or low-quality spices can result in a less aromatic and tasty dish.
What to pair with chicken rogan josh
Rice: Steamed white rice, fragrant basmati rice, or saffron rice are popular choices to serve with rogan josh. The mild and fluffy rice balances the spiciness of the curry.
Naan: Soft and fluffy Indian bread like naan or garlic naan is a classic choice to scoop up the flavorful rogan josh sauce.
Roti: Whole wheat Indian flatbreads, known as roti or chapati, are a healthier alternative and work well with rogan josh.
Paratha: Flaky and buttery parathas, such as aloo paratha (potato-stuffed), pudina paratha or plain paratha, can be served as an accompaniment.
Health benefits of rogan josh chicken
Protein: Chicken is a good source of lean protein, which is essential for muscle growth, repair and overall body function.
Vitamins and Minerals: Chicken contains essential vitamins and minerals such as B vitamins, phosphorus, and selenium. These nutrients play crucial roles in energy metabolism, brain function, and maintaining healthy skin, among other functions.
Healthy Fats: Mustard oil used in this recipe is rich in monounsaturated and polyunsaturated fatty acids, including omega-3 and omega-6 fatty acids. It also contains low levels of saturated fats.
Digestive Benefits: Yogurt and spices like cardamom and cinnamon used in rogan josh, have been traditionally used to aid digestion and alleviate digestive discomfort.
Heart Health: Moderate consumption of lean meats like chicken can be part of a heart-healthy diet. Chicken is lower in saturated fat compared to some other meats, and the spices in rogan josh may have cardiovascular benefits.
Bone Health: Chicken is a source of phosphorus, which plays a role in bone health. Combined with the vegetables in rogan josh, it contributes to a balanced diet that supports bone strength.
Weight Management: Protein-rich meals, like chicken rogan josh, can help you feel full and satisfied, potentially reducing overall calorie intake and supporting weight management efforts.
Antioxidants: Many of the spices in rogan josh, such as turmeric, chilli, coriander and saffron, contain antioxidants that may help protect cells from damage caused by free radicals.
More chicken recipes
Printable Curry Paste Recipe
Grab a printable copy of the curry paste that helps home cooks like you cook different curries in 30 minutes or less:
★★★★★Did you try this recipe? Please give a star rating in the comments below ★★★★★
HUNGRY FOR MORE? Join over 1000 home cooks like you who subscribe to my weekly newsletter to get all the latest recipes right in your inbox. Or follow me on your favorite social media: Facebook, Pinterest, Instagram, and YouTube. Thank you and happy cooking!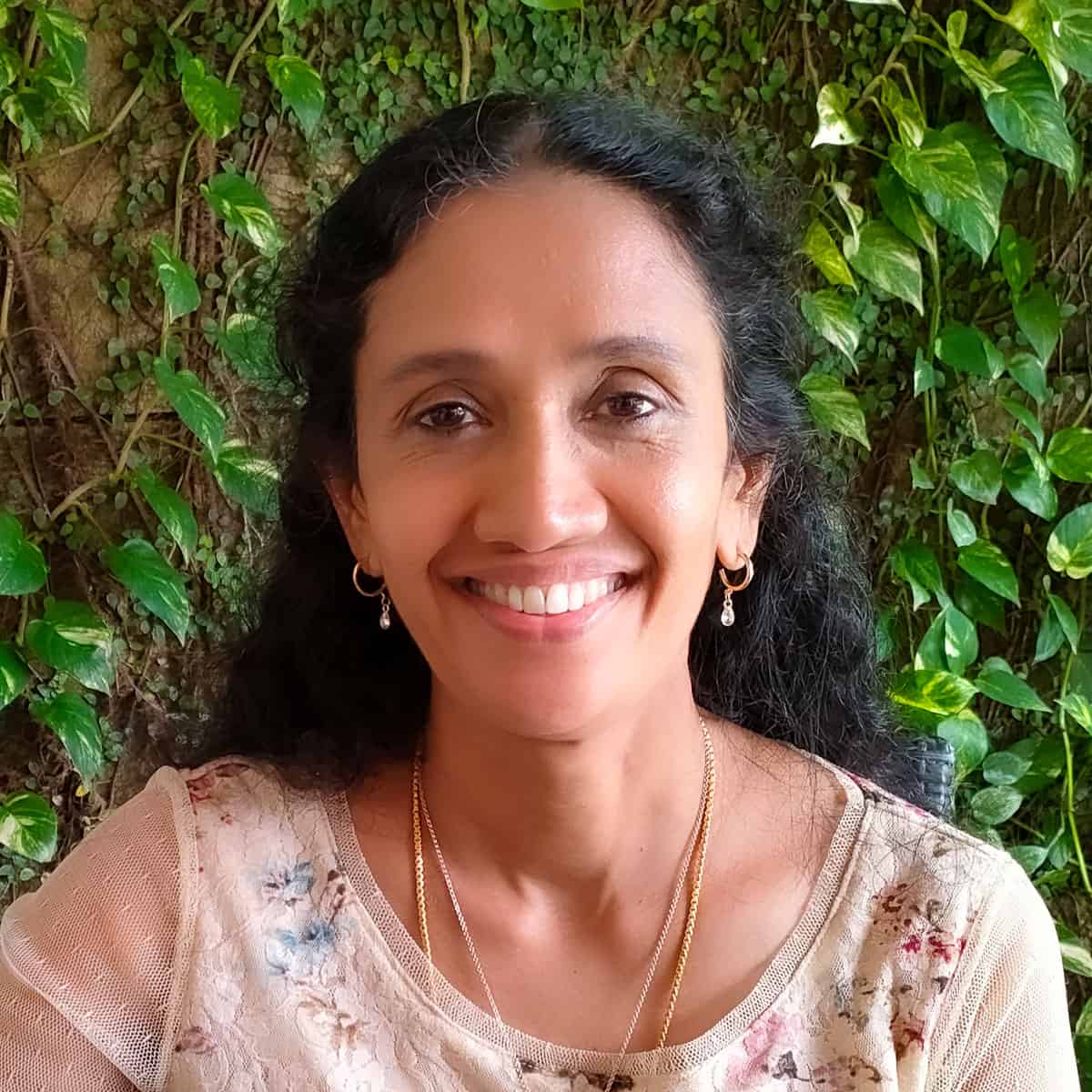 Hi! I'm Sheeba, welcome to Go Healthy ever after!
I have a passion for cooking delicious nourishing food that's easy to cook with fresh natural ingredients free from additives or preservatives. The easy healthy recipes you find here will inspire you to cook with creativity.
Copyright secured by Digiprove © 2023