These Indian chickpea patties or chana tikki, also called chana kababs or chana cutlets are so easy to make, absolutely delicious, and filling. Learn this foolproof recipe with tips and tricks to make the best tikkis.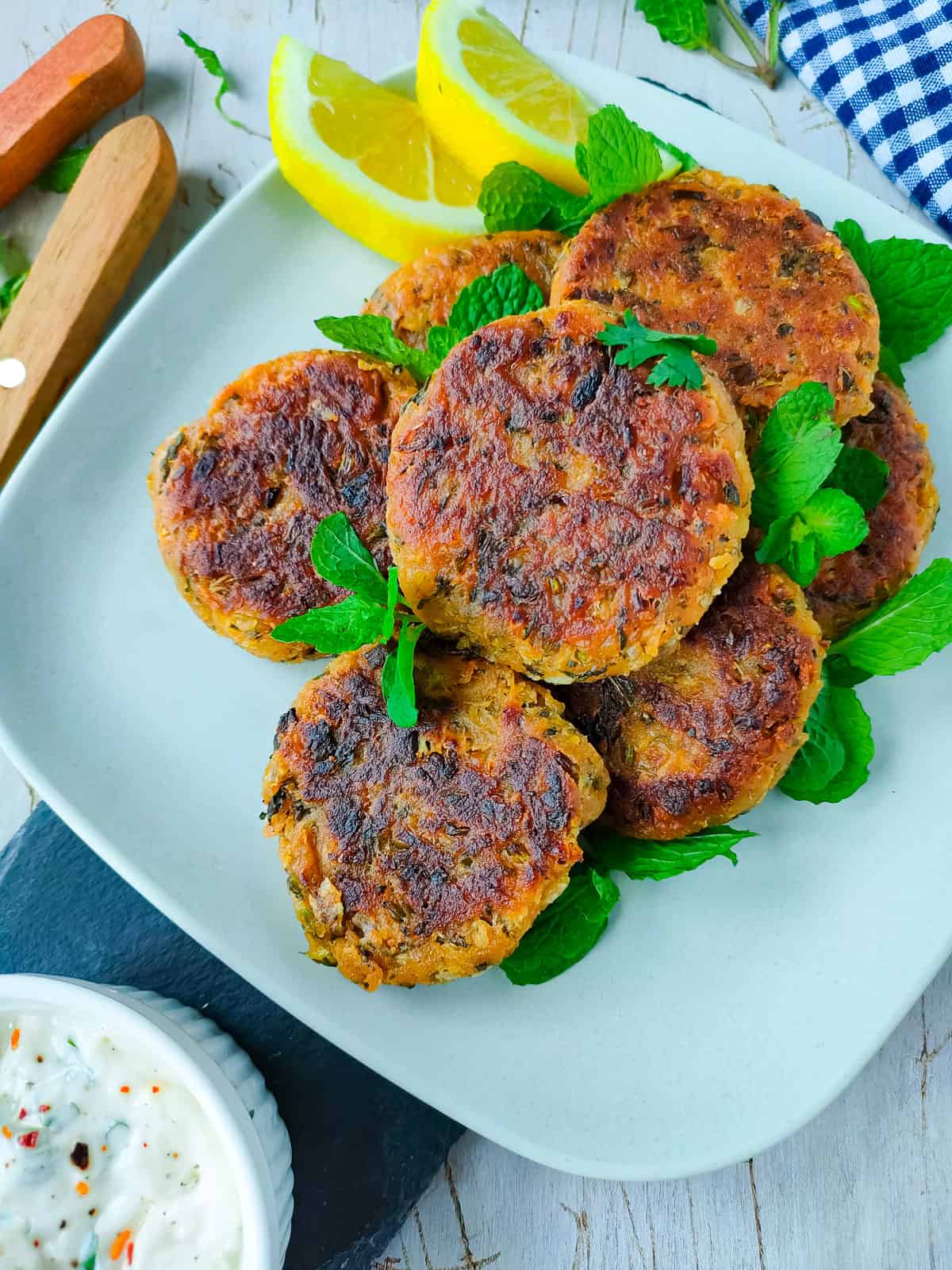 Affiliate disclosure: This post contains affiliate links, which means I may receive a small commission, at no cost to you, if you make a purchase through a link.
Why You'll Love These Chickpea Patties
This is yet another recipe close to my heart.
Mom used to make these chickpea patties, parippu vada or beetroot tikki as snacks with our evening tea. It was something we always used to look forward to.
She would soak the chickpeas in the morning before going to work. When she was back in the evening, she would cook these chana tikkis in about half an hour. (I was not of much help. She would ask me to separate the mint leaves from the stems which I would take forever!)
I can't imagine how she was able to do it all. With a teaching job that requires you to stand most of the day, she still had the energy to come home and make snacks with tea. And dinner after that. (Btw, she still does that.) Moms are amazing, aren't they?!
This recipe is entirely my mom's, but the yogurt sauce is mine 😉
These days with all my healthy low calorie cooking, I'm totally against having snacks with tea. But these chana kababs are an exception. To reduce guilt, I serve them as an appetizer with a simple herb yogurt sauce or as a side dish with rice and curry during dinner time!
To make this recipe healthier, I learned a couple of tricks to reduce the oil absorbed and to improve flavor and texture. Ensure that you read the recipe tips to get the most out of this recipe.
Here's how to make the Indian chickpea patties:
Video
Ingredients
(You can find the exact measurements and instructions in the printable recipe card at the end of this page.)
Chickpeas: You can use canned or dried ones. Dried chickpeas have to be soaked for a minimum of 6 hours.
Herbs: I use 3 types of herbs here: mint leaves, coriander leaves and green onions. Feel free to substitute with whatever herbs you have at home, but don't skip mint.
Spices: I've used regular chili powder for a hint of heat and Kashmiri chili powder for the color and flavor. They can be substituted with cayenne pepper and paprika respectively.
Peanut oil: Great for frying, but if you don't have it, use other cooking oils like sunflower or olive oil.
How To Make Chickpea Patties
1. Cook Chickpeas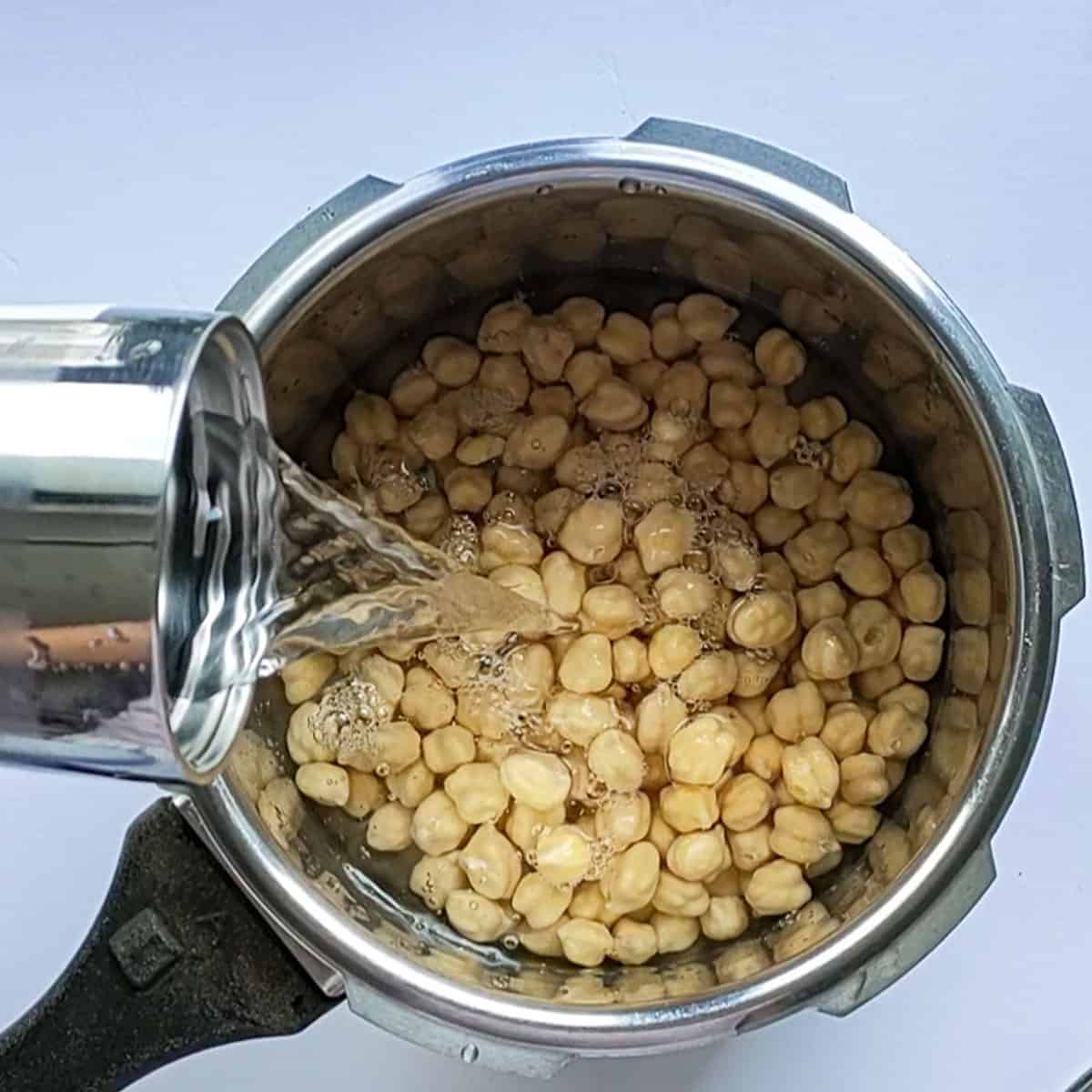 If you're using canned chickpeas, skip to the next step. (Though I would recommend the traditional way of soaking and cooking dried chickpeas for health reasons. Read the FAQ section below:)
If you're using dried chickpeas, rinse and soak for about 8 hours or even overnight if possible. ¾ cup of chickpeas will plump up to 2 cups when soaked. Rinse again, add 3 cups of water and a pinch of salt.
How To Cook Chickpeas In An Instant Pot
Pressure-cook for 12 minutes at high pressure and wait for natural pressure release. Drain and let the chickpeas cool down.
How To Cook Chickpeas In A Pressure Cooker
Cook on high flame for 2 whistles, reduce to low flame, and cook for 10 minutes (or up to 5 whistles). Turn off the flame and let the pressure release naturally. Drain and let them cool.
How To Cook Chickpeas On Stovetop
Chickpeas can also be cooked without a pressure cooker or instant pot. Ensure that you soak them overnight or even up to 12 hours. Cook them in an open deep pot on the stovetop. For ¾ cup of dried chickpeas, use 5 cups of water.
Bring the chickpeas with water to a boil on high flame. Once it boils, reduce the flame and cook on low heat for 30 to 40 minutes, until the chickpeas are completely soft. For quicker results, cook chickpeas with ½ teaspoon of baking soda.
2. Blend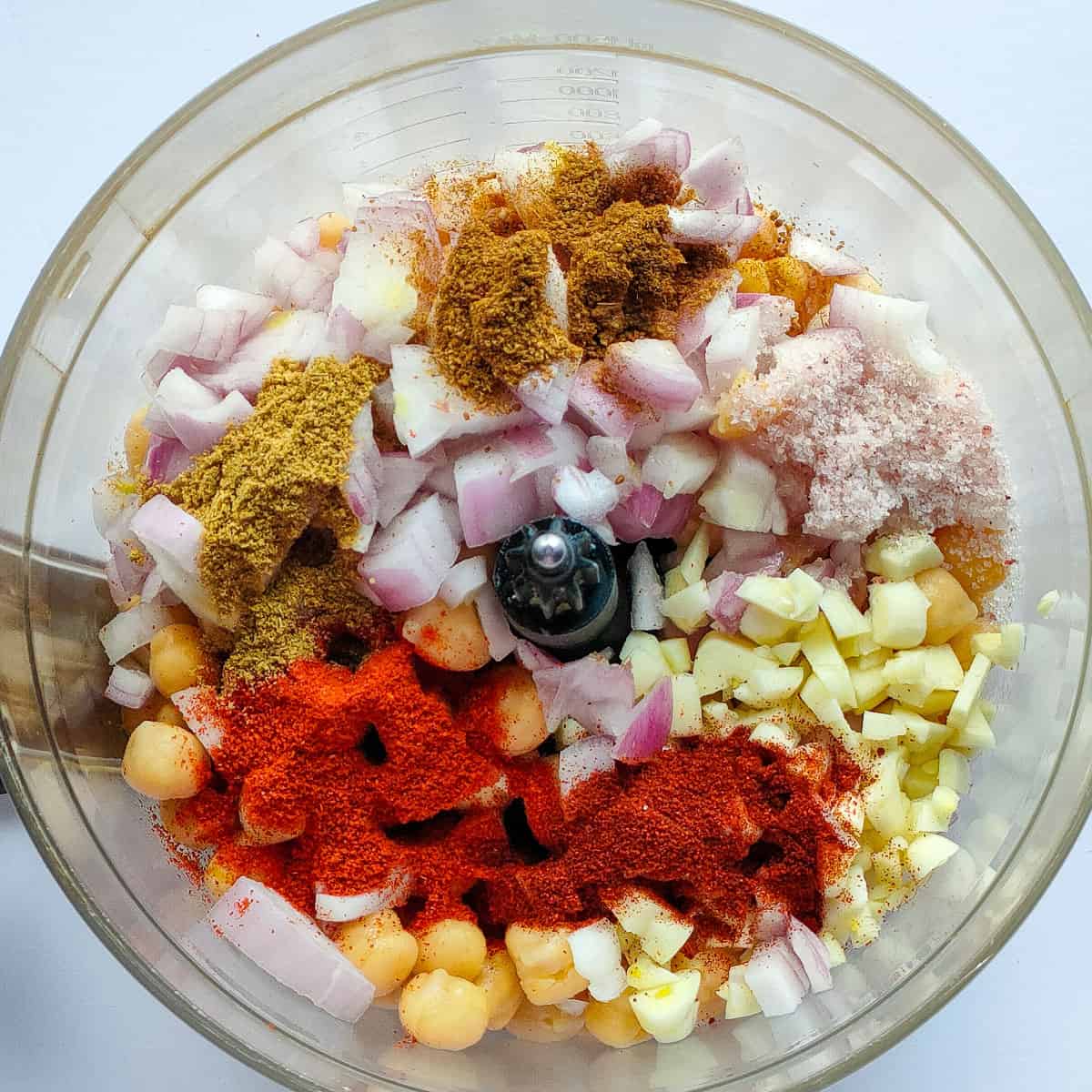 Place the cooked chickpeas in a food processor jar. Add the spices, onions, garlic and lemon juice.
Process until you get a coarse paste.
Roughly chop all the herbs and add to the processor jar.
Pulse until combined.
Add all-purpose flour and mix well.
The mix for Indian chickpea patties is ready!
If You Don't Have A Food Processor
These chana kababs can also be made without a blender or food processor. Mash the chickpeas with a potato masher. Make sure that you finely chop the onions and herbs and mince garlic before adding to the mashed chickpeas.
3. Pan-fry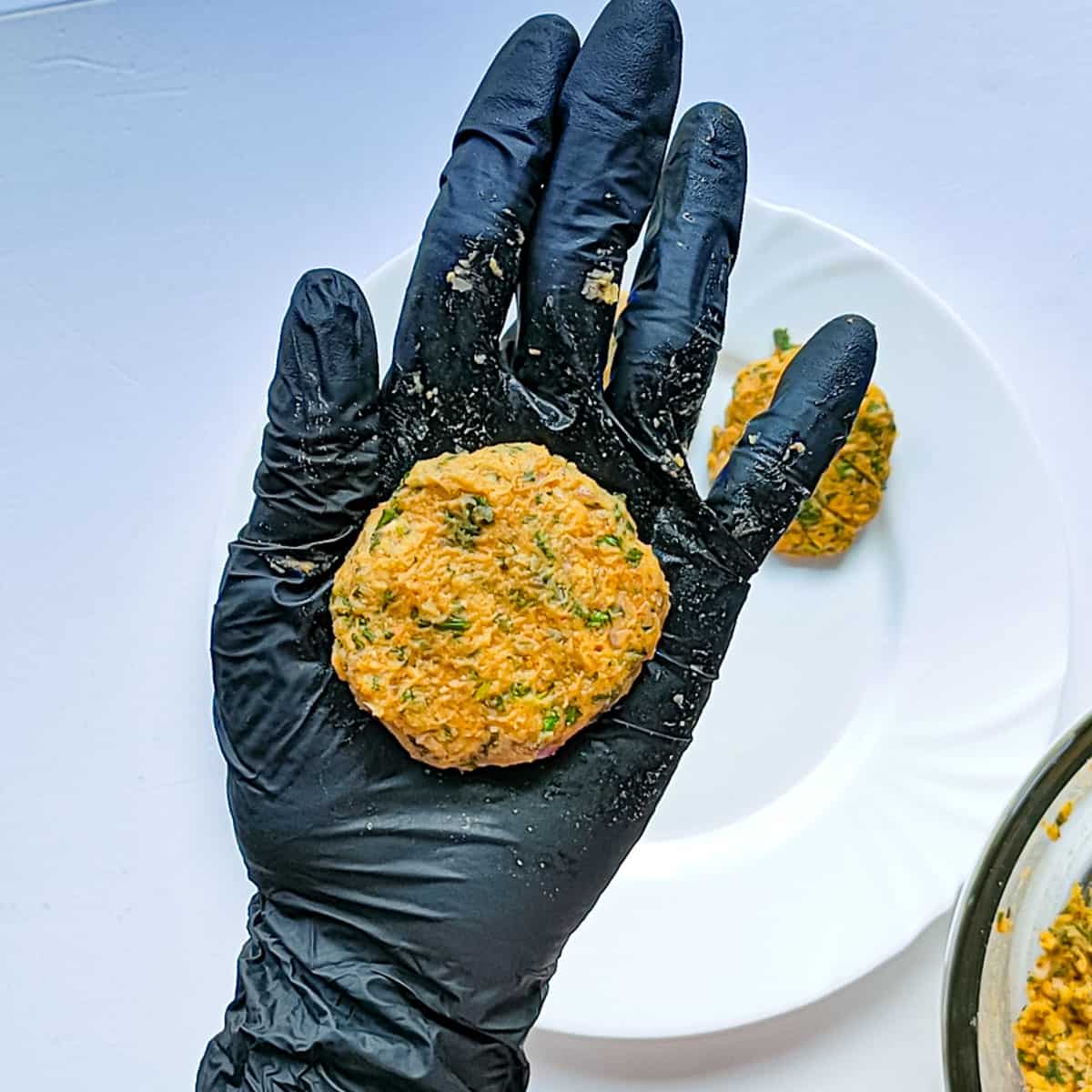 Divide the chickpea mix into small balls.
Flatten them into ½-inch thick rounds.
Heat 2 tablespoons of oil and pan-fry the chana tikkis in batches. Do not overcrowd the pan.
Flip and continue cooking on medium heat until both sides are golden brown. Repeat with the rest of the mix.
Recipe Tips
Canned chickpeas: A 15-ounce/ 400-gram can of chickpeas gives 250 grams of drained chickpeas. This recipe requires about 2 cups or 340 grams of cooked chickpeas. So you'll require 1 ⅓ cans.
Herbs: The secret to this recipe lies in the abundance of fresh herbs used, especially mint. Try not to skip it.
Citrus flavor: Add a teaspoon of lemon zest if you like more citrus.
Blending the chickpea mix: DO NOT blend very smooth. You need a little bit of texture in the patties.
For more texture: Add a few roughly chopped roasted cashews to the mix for more texture and flavor. (My mom adds them always. I make it optional so that I can control the number of calories 🙂 )
Frying the patties: Chana tikkis absorb a lot of oil. So do not add all of the oil, to begin with. Divide the oil (not more than 2 tablespoons per batch of 7 or 8) and add before frying each batch of cutlets.
Trick to reduce oil: Mix 1 or 2 teaspoons of hot oil into the mix before shaping them into patties. This will reduce the amount of oil absorbed by the tikkis.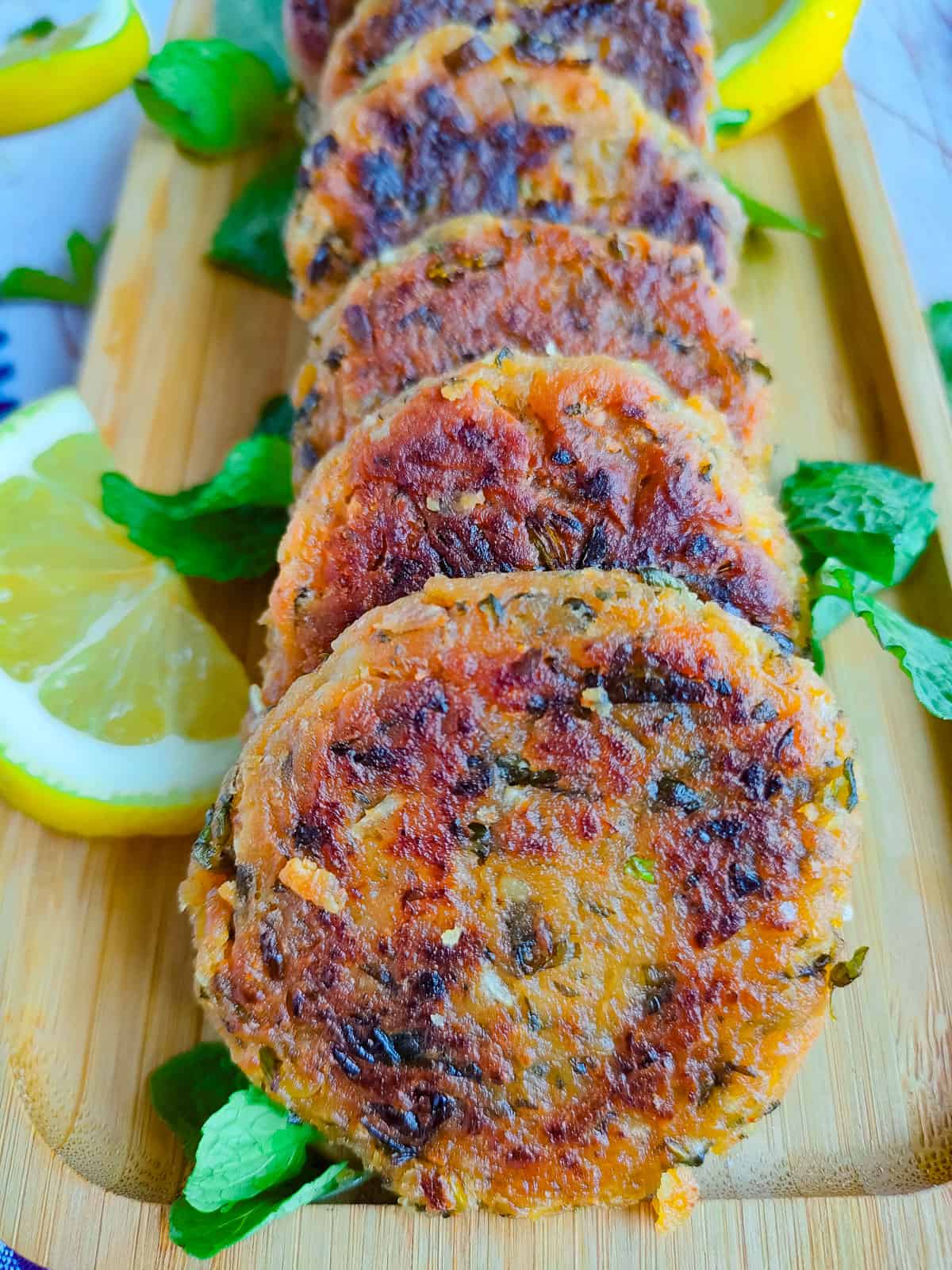 What To Serve With Chana Tikki
Serve these vegan chickpea patties with:
If you're not vegan, try the yogurt sauces featured in these recipes: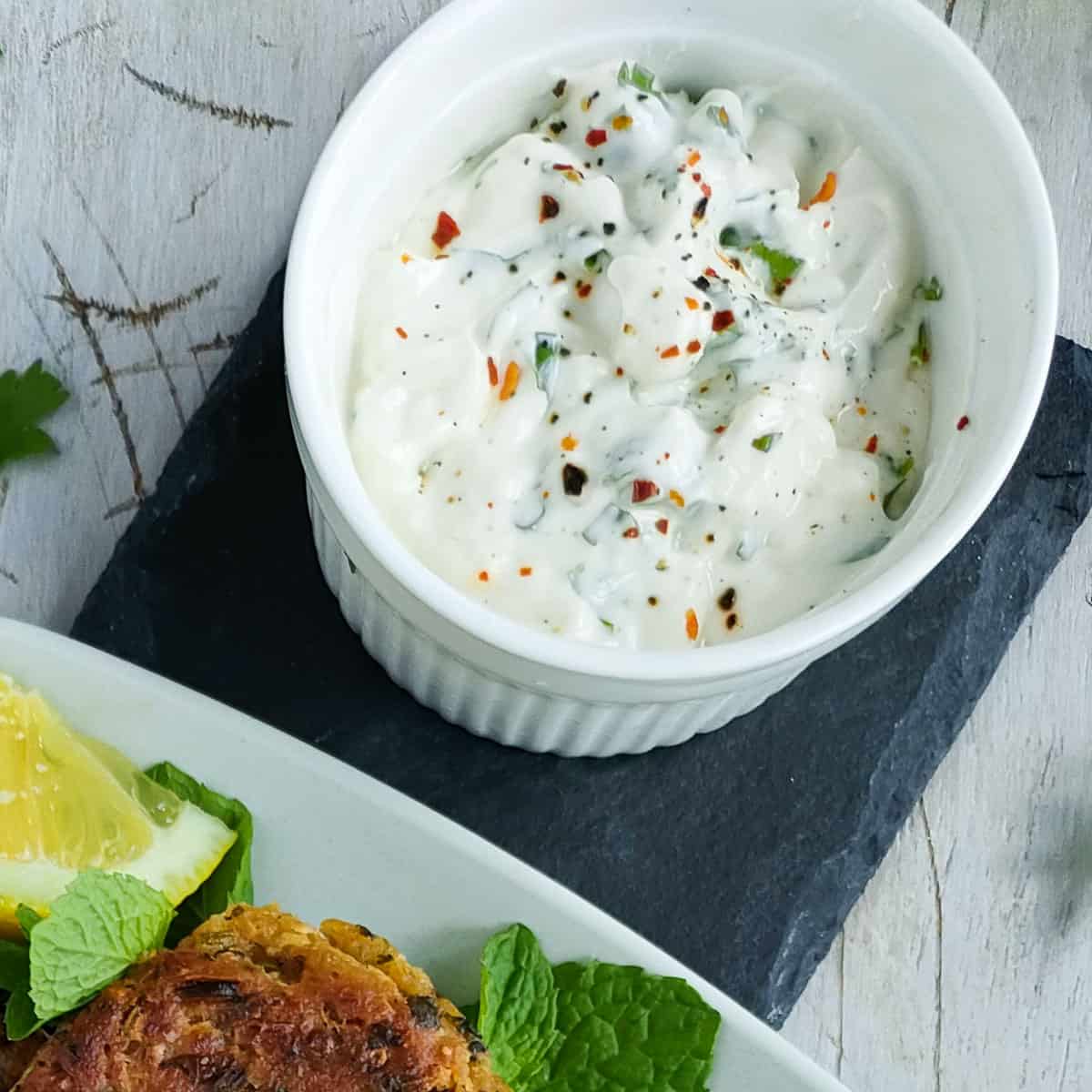 Or make the easiest lemon yogurt sauce as I did today (in the picture above). Whip up yogurt with lemon juice, coriander leaves, chilli flakes, cumin, pepper and pink (or regular) salt.
Chana tikki tastes great with dahi bhat with fruits and one-pot biryani pulao. You can also serve these chana cutlets as a side dish with rice and curry like:
Common Questions About Chickpea Patties
Are canned chickpeas healthy?
The nutritional value of canned chickpeas is poor compared with traditionally cooked chickpeas. Canned chickpeas contain 52% more sodium than cooked chickpeas.
The use of canned chickpeas leaves you with 48% less Iron, 42% less Copper, about 30% less Magnesium, Phosphorous and Potassium, and 10-25% less Zinc, Calcium and Selenium. About 48% of the Omega-3 fatty acids found in dried chickpeas after it is cooked are absent from the canned product.
In general, about 50 percent of the nutrients are lost, and in some cases even more.
(Source)
Are chickpeas good for diabetics?
Chickpeas have an extremely low glycemic index. (It means they prevent your sugar and insulin levels from going up too fast.) They are also rich sources of fibre and protein. All these help in regulating blood glucose levels and controlling appetite. So consuming chickpeas on a regular basis aids weight loss and self-management of both type 1 and type 2 diabetes. Consuming about 200 grams of chickpeas lowers 36 percent blood sugar post-meal. (Source)
How do you soften chana quickly?
Forgot to soak chickpeas at night? No worries. Rinse and add dried chickpeas to double the quantity of water. Bring it to a boil. Turn off the flame and let it soak for an hour in a tightly closed container.
Cook in the same way as you cook soaked chana with a large pinch of baking soda added. For this recipe, the cooking time is the same. If you're making a curry, the chana needs to be well-cooked and creamy. So allow 10 minutes extra time for pressure-cooking.
Health Benefits Of Chickpeas
A cup of chickpeas provides almost one-third of an adult's daily protein requirements.
Chickpeas contain no cholesterol. They're also rich in B-vitamins, iron, potassium, magnesium and selenium- all these factors support heart health.
Chickpeas are rich sources of fibre that can help people with diabetes and those trying to lose weight.
The iron, calcium and other nutrients in chickpeas contribute to healthy bone structure.
Chickpeas have high levels of potassium that can help manage high blood pressure.
More Chickpea recipes
If you're wondering what to do with a can of chickpeas, here are more options:
Creamy veggie pasta with chickpeas
★★★★★Did you try this recipe? Please give a star rating in the comments below ★★★★★
HUNGRY FOR MORE? Join over 1000 home cooks like you who subscribe to my weekly newsletter to get all the latest recipes right in your inbox. Or follow me on your favorite social media: Facebook, Pinterest, Instagram, and YouTube. Thank you and happy cooking!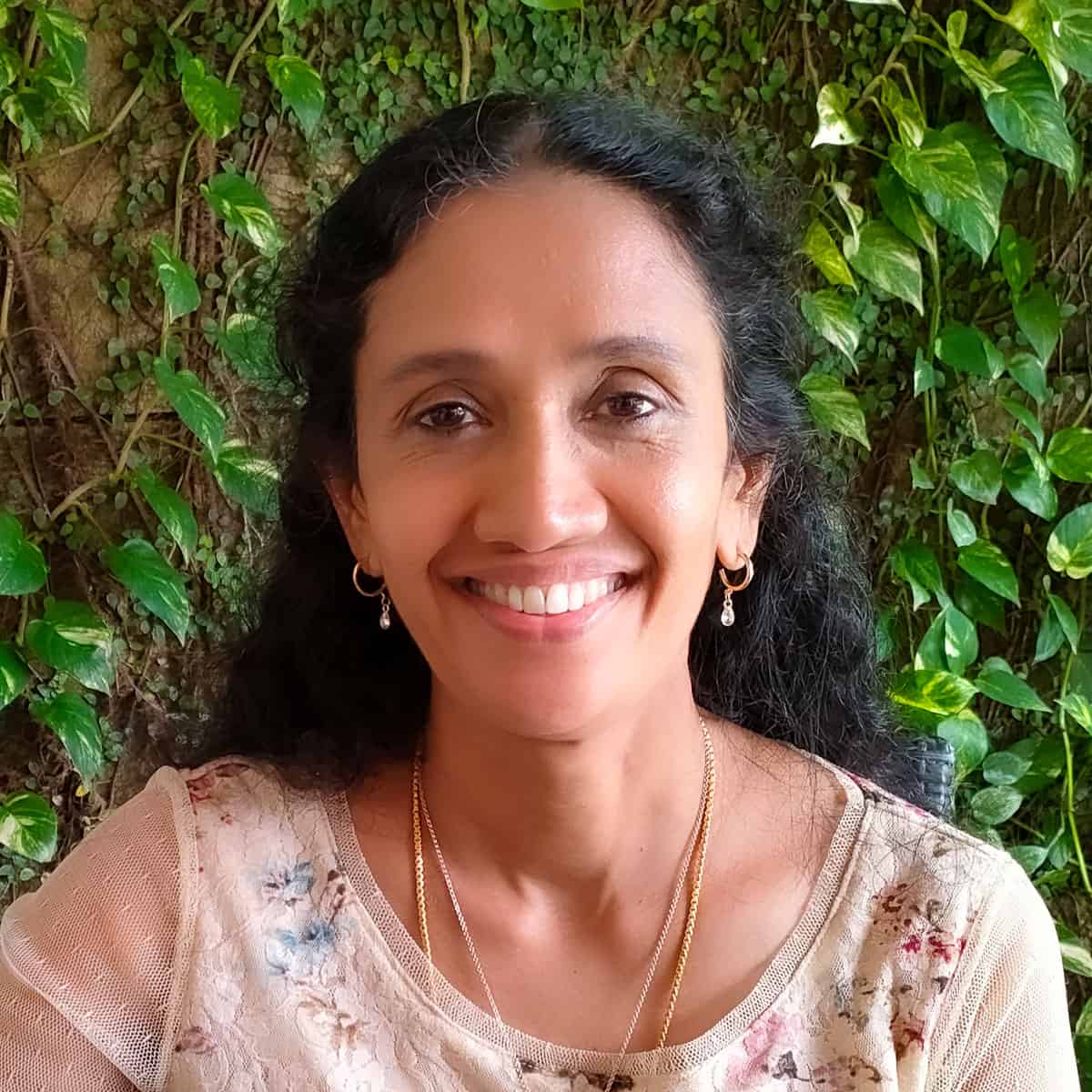 Hi! I'm Sheeba, welcome to Go Healthy ever after!
I have a passion for cooking delicious nourishing food that's easy to cook with fresh natural ingredients free from additives or preservatives. The easy healthy recipes you find here will inspire you to cook with creativity.
Copyright secured by Digiprove © 2022-2023