Masala vadai or chana dal vada is a classic South Indian snack with dal/ lentils. This beetroot parippu vada recipe combines the goodness, color and flavor of beetroot with the traditional parippu vadai to give you an irresistible all-time snack.
Why you'll love this parippu vada recipe
Paruppu vadai literally means fritter (vada) with lentils (paruppu/dal). In Indian cuisine, vadas are made with different dal or even a combination of two or more types of dal.
The recipe and also the name varies depending on the place it comes from: chana dal vada, parippu vada, masal vadai, and so on. (That's the reason dal curry made in Kerala is called parippu curry.)
A festive occasion always calls for these yummy snacks, but we often make it a teatime snack whenever possible! We either make this dal vada, beetroot patties or chana cutlets at least once a week. Sometimes I pack them for lunch with vegetable biryani pulao or the yummy curd rice with pomegranate.
Naturally vegan and gluten-free, Paruppu vada is a favorite among kids and adults alike. Adding a vegetable like beetroot makes it more flavorful and nutritious.
Though the masala vadai is a deep-fried snack, you can indulge with half the guilt since there's a vegetable hidden inside and is full of fiber and protein from lentils. So HEALTHY, so TASTY!
Ingredients
You'll need just 9 ingredients and 30 minutes to make this unique parippu vadai:
beetroot
chana dal (split chickpeas or yellow lentils)
ginger
green chilies
cinnamon
cumin seeds
fennel seeds
curry leaves
rice flour
This masala vadai recipe can also be made with whole lentils like green or brown ones. They have to be soaked longer, for about 6 hours minimum or if time permits, soak overnight.
How to make parippu vada: step-by-step photos
(You can find the exact measurements and instructions in the printable recipe card at the end of this page.)
Soak chana dal in water for about 2 hours.
Drain water completely. Keep aside 2 tablespoons of the soaked dal and blend the rest of the dal in a food processor with beetroot, ginger, chilies and cinnamon to a coarse paste.
Mix the paste with cumin and fennel seeds, rice flour, chopped curry leaves, salt and the soaked lentils that you have kept aside.
Mix the dough well and shape into patties. Grease your palms with oil or use baking paper to shape the vadas. Deep-fry in hot oil until the fritters turn reddish-brown. Serve with coconut chutney or any of your favorite sauces.
Tips to make the best masala vadai
The secret to achieving an amazing reddish tint and earthy flavor lies in blending grated beetroot along with the lentils. Wipe the beetroot dry before grating so you don't end up with a soggy dough. If your beets are very juicy, let the grated beet drain in a colander for about 30 minutes. (Do not squeeze the beetroot.)
Drain the soaked lentils completely before blending. Dry them on a kitchen towel for best results. This prevents the dough from getting soggy.
Blend to a coarse paste to get crispy vadas. Blending the dough smooth will result in soft vadas.
Adding rice flour and a handful of soaked whole lentils to the dough also helps make the fritters crispy.
If you don't like whole spices (cumin and fennel) in your fritters, blend them with the lentils. But they definitely add to the crunchy texture of the vadas.
Love dal? Why don't you try out my other dal recipes:
More recipes with beetroot
Beet and mandarin orange salad
Looking for more snacks/starters?
★★★★★Did you try this recipe? Please give a star rating in the comments below ★★★★★
HUNGRY FOR MORE? Join over 1000 home cooks like you who subscribe to my weekly newsletter to get all the latest recipes right in your inbox. Or follow me on your favorite social media: Facebook, Pinterest, Instagram, and YouTube. Thank you and happy cooking!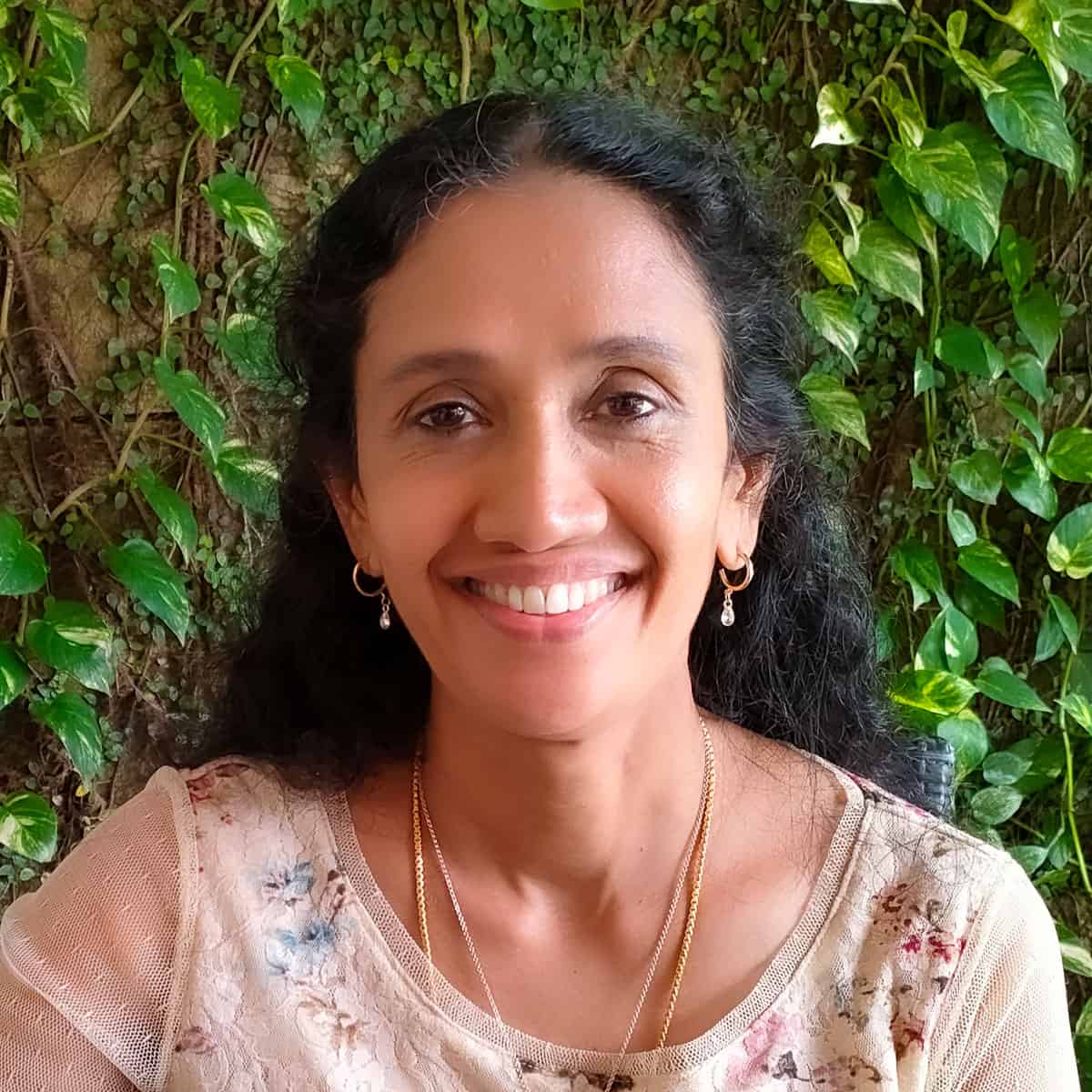 Hi! I'm Sheeba, welcome to Go Healthy ever after!
I have a passion for cooking delicious nourishing food that's easy to cook with fresh natural ingredients free from additives or preservatives. The easy healthy recipes you find here will inspire you to cook with creativity.
Health benefits of beetroot
Beets are naturally low in calories and high in nutritional content.
Help regulate blood pressure.
Beets can increase oxygen use by up to 20% and hence can enhance athletic performance.
Contain pigments that have potential anti-inflammatory properties.
Beet is a good source of fiber and can improve digestive health.
Its low calorie and high water content may help in weight loss.
Copyright secured by Digiprove © 2020-2023