This roasted beet and mandarin orange salad with ginger lemon vinaigrette can be quickly prepared in 20 minutes. The shredded and roasted beetroot completely soaks up the dressing to give you a yummy vegan summer salad!
About the recipe
Earthy sweet beets with zesty oranges, refreshing mint and crunchy almonds brought together by a delicious ginger lemon dressing! Like all my salad recipes, this healthy beet and mandarin orange salad tastes as amazing as it looks.
It also happens to be vegan and whole30. Beets and oranges not only look and taste good together but are also good for you.
Dressing can make or break a salad. Like how the pumpkin spice vinaigrette on my quinoa pumpkin salad makes it vibrant and yummy. Or the simple oil-free dressing on mung sprouts salad.
The citrus ginger dressing is another reason you're going to love this recipe. It is ridiculously easy to make and gives an aroma that will make you want to drizzle it on every edible thing!
And don't forget that both orange and ginger combined have a ton of antioxidant and anti-inflammatory properties.
Health benefits of beets and oranges
Beetroot can lower blood pressure, which may lead to reduced risk of heart disease and other ailments. This root vegetable can also improve oxygen use, stamina, and exercise performance. (source)
Oranges, due to their high vitamin C content, help in the absorption of iron from the beets. Oranges are also rich in antioxidants and nutrients that promote heart health and help prevent kidney stones. (source)
Try beetroot masala vada or beetroot cutlets if you're in a mood for healthy snacks with beets.
Salad ingredients
Beetroots
Mandarin oranges
Mint leaves
Almonds
Ginger orange dressing

fresh orange juice- I used freshly squeezed juice from mandarin oranges, you can also use no-added sugar store-bought orange juice.
lemon juice
grated ginger
extra virgin olive oil

red pepper flakes
Himalayan pink salt (or sea salt)
pepper
How to make beet and mandarin orange salad- step by step
(You can find the exact measurements and instructions in the printable recipe card at the end of this page.)
How to cook beets for salad
The trick to making this beet salad lies in preparing the beets. Beets are very juicy and leave out a lot of moisture when boiled or steamed. And we all know that a soggy vegetable is the wrong choice for salad.
Unless you're roasting the beetroot in the oven as in walnut feta beetroot salad. In that case, the beets turn out caramelized and juicy.
However, I wanted an even easier and quicker method to cook beets without making them water-logged and without using an oven.
After a few trials, I came up with this easy way of "dehydrating" the beets: Peel the beets and shred them in a food processor. Place them in a wide pan and spread out as much as you can.
Cook on medium-low heat, stirring continuously. Do not close. The beets will "sweat", leaving out moisture and cooking in its own juices.
Keep stirring until the juices evaporate completely. Once the beets cool down, they are ready for the salad.
There, you have dehydrated the beets in your kitchen without a dehydrator! You've prepped the beets in 10 minutes, while roasting or boiling would have taken about 45 minutes to an hour. It's a win-win situation.
Ginger lemon dressing
This orange ginger dressing is a super easy one (like the dressing for tandoori paneer salad or Indian chickpea salad)- Squeeze fresh juice from the mandarin orange (or use store-bought). Mix it with lemon juice, grated ginger, chilli flakes, salt, honey, and olive oil. Shake it all up and drizzle on the beets and oranges.
The beets have already released moisture, so they easily soak up the ginger lemon dressing with all its amazing flavors. Add some mint for that herby flavor and toasted almonds for crunch, we have the best beetroot orange salad you can't resist. So HEALTHY, so TASTY!
Make ahead option
This summer salad keeps well in the refrigerator for a couple of days. In fact, it tastes better the next day. Serve chilled or at room temperature.
It tastes great either way. However, it is not suitable for freezing, since mandarin oranges tend to lose their texture and flavor when frozen.
What to serve with this vegan summer salad
Click here for more main dishes to pair with beet orange salad.
Looking for more salads?
★★★★★Did you try this recipe? Please give a star rating in the comments below ★★★★★
HUNGRY FOR MORE? Join over 1000 home cooks like you who subscribe to my weekly newsletter to get all the latest recipes right in your inbox. Or follow me on your favorite social media: Facebook, Pinterest, Instagram, and YouTube. Thank you and happy cooking!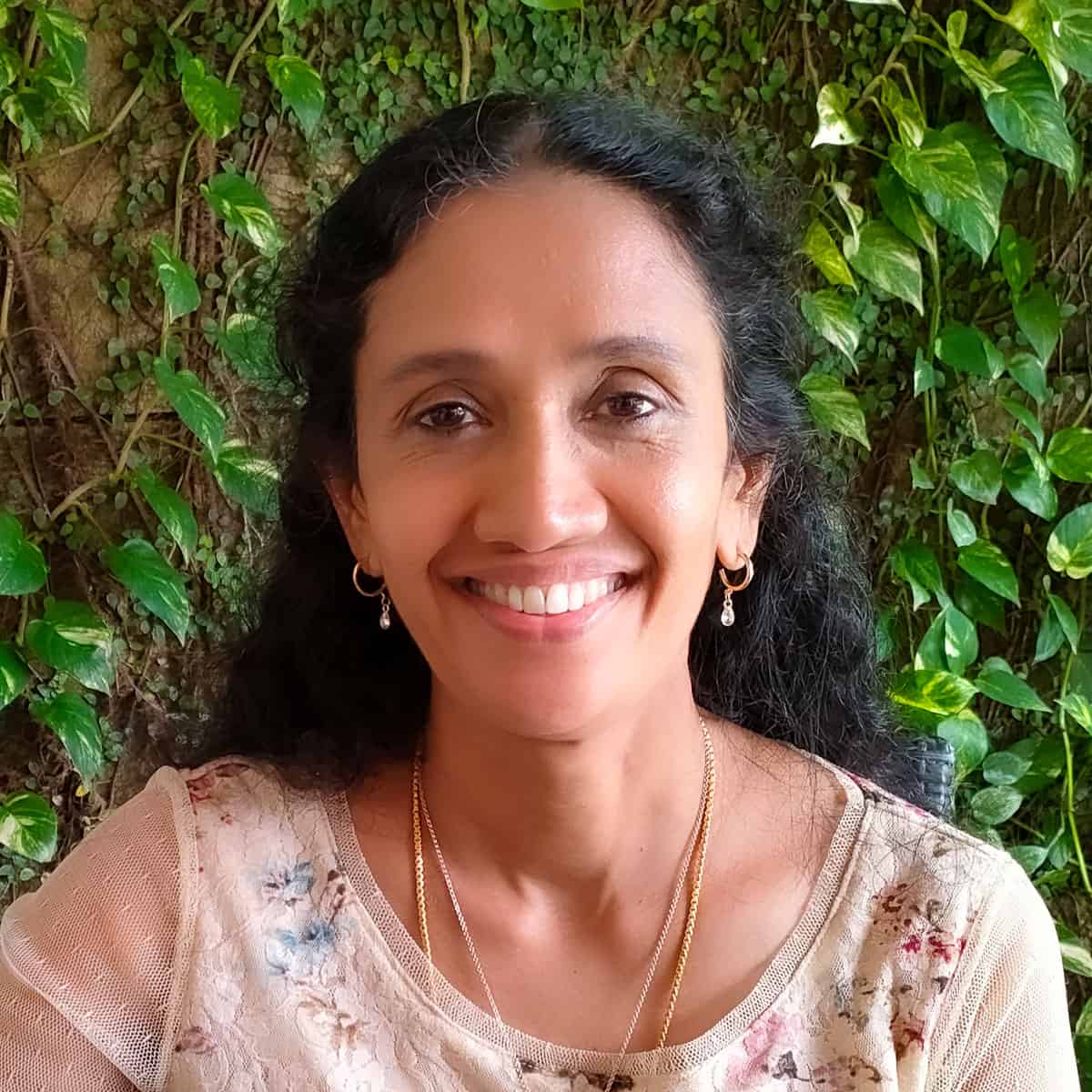 Hi! I'm Sheeba, welcome to Go Healthy ever after!
I have a passion for cooking delicious nourishing food that's easy to cook with fresh natural ingredients free from additives or preservatives. The easy healthy recipes you find here will inspire you to cook with creativity.
Copyright secured by Digiprove © 2020-2023