These one pan roasted chicken and potatoes are easy, healthy, and damn delicious! The aromatic spices and citrus flavors in the quick lemon garlic seasoning come together to give melt-in-your-mouth flavorful chicken. A quick and easy chicken leg sheet pan dinner for busy weeknights.
About the recipe
Who doesn't love an easy low-calorie dinner with sheet pan chicken legs and potatoes? The herb and garlic seasoning takes about 5 minutes to prepare.
Add variation by throwing in some sweet potatoes. Marinate and roast in the oven. Pair them with a simple salad like beet orange salad or Italian quinoa salad. Dinner gets done in about 40 minutes!
This lemon and garlic chicken traybake recipe is my favorite since it checks all the boxes:
Full of flavor from lemon herb seasoning.
Simple ingredients you always have in your pantry.
Uses less oil than frying or searing.
Can be made ahead and hence qualifies for meal-prep.
Fewer pots & pans to clean-up.
This is yet another of my hands-free, quick & easy dinner recipes like the baked thin-sliced chicken breasts and tandoori chicken and Kerala chicken curry with coconut.
Watch How To Make Sheet Pan Chicken And Potatoes
Herb and garlic seasoning
Lemon and garlic: One of the best flavor combos that work for chicken. You get extra "lemony" flavor from the zest.
Spices:

chili powder- use according to taste, this recipe is moderately spicy.
ground coriander
ground cumin
paprika- I recommend smoked paprika, but regular one is fine, too.

Herbs: Dry oregano and thyme for that delicious Mediterranean flavor.
Olive oil for its fruity flavor.
How to make one pan roasted chicken and potatoes- step by step
(You can find the exact measurements and instructions in the printable recipe card at the end of this page.)
How to marinate chicken drumsticks and potatoes
Season the chicken legs: Clean and make a few cuts across each chicken drumstick. Season with salt and pepper. Refrigerate for 30 minutes.
Lemon garlic seasoning: Add all the ingredients to the chicken and rub the marinade thoroughly, reaching beneath the skin, too. Allow them to marinate in the refrigerator for a minimum of 2 hours.
Take the chicken legs out of the fridge 30 minutes before cooking. Chop the potatoes and sweet potatoes into wedges and add to the chicken legs. Mix until all potatoes are coated with the marinade.
How to roast chicken drumsticks and potatoes
Arrange the chicken legs, potatoes, and sweet potatoes on a sheet pan. (Remember to line it with parchment paper so cleaning becomes much easier.)
Bake at 230°C/ 446°F for 30 to 35 minutes. You don't have to flip the chicken or the potatoes. The potatoes get a little more browned on one side, it's fine with me. (you can safely consider the pictures below as proof that it turns out fine.) So, unless you're very particular about roasting the potatoes evenly, you can forget about the potatoes and chicken for the next 30 minutes.
Make this a complete chicken leg sheet pan dinner
I like to serve these sheet pan chicken drumsticks and potatoes with a simple egg and lettuce salad. Make the salad while you wait for the oven to do its job. Now you've got an amazing high-protein sheet pan chicken dinner! No frying, boiling, or even switching on your stove. Make it a keto dinner by swapping carrot and turnip wedges for potatoes and butter for oil.
If you're looking for yet another chicken and sweet potato recipe, you'll love lemon balsamic chicken thighs with rosemary sauce.
Common questions
How do you keep chicken from drying out in the oven?
How long does it take to bake chicken drumsticks?
Chicken drumsticks take about 30 to 35 minutes to cook at 230°C/ 446°F. Baking at high temperatures ensure that they are browned on the outside and soft on the inside.
Should you bake chicken covered or uncovered?
Bone-in, skin-on chicken legs can be baked uncovered on the baking sheet, they still turn out moist and juicy. The chicken breasts (boneless, skinless) have less fat in them and are likely to dry out if cooked uncovered. If you're cooking chicken breasts, use this recipe for easy baked chicken breasts to ensure you get perfectly juicy chicken.
Do you flip chicken legs when baking?
For this recipe, you don't have to flip the chicken. They get cooked and browned perfectly without flipping midway during cooking. For the drumsticks to cook evenly, you only have to ensure that they are at room temperature when you place them in the oven.
How do I know when chicken drumsticks are cooked?
You'll know the drumsticks are cooked when they're no longer pink at the bone. Another way to check is using a meat thermometer. The internal temperature of the cooked chicken should reach at least 74°C/ 165°F.
Salads/ sides to serve with sheet pan chicken legs & potatoes
You may also like
★★★★★Did you try this recipe? Please give a star rating in the comments below ★★★★★
HUNGRY FOR MORE? Join over 1000 home cooks like you who subscribe to my weekly newsletter to get all the latest recipes right in your inbox. Or follow me on your favorite social media: Facebook, Pinterest, Instagram, and YouTube. Thank you and happy cooking!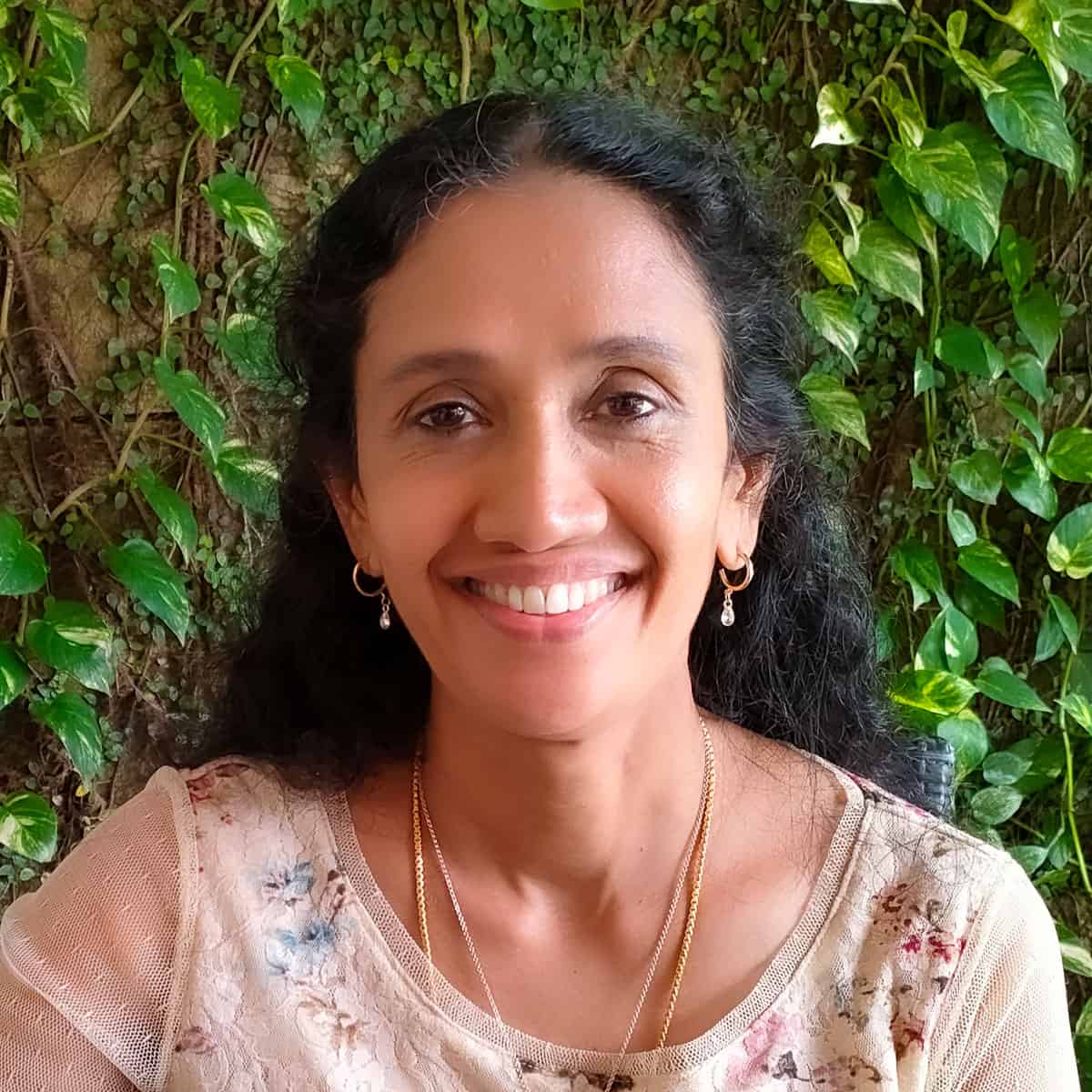 Hi! I'm Sheeba, welcome to Go Healthy ever after!
I have a passion for cooking delicious nourishing food that's easy to cook with fresh natural ingredients free from additives or preservatives. The easy healthy recipes you find here will inspire you to cook with creativity.
This recipe has been adapted from the Mediterranean dish.
Copyright secured by Digiprove © 2021-2022