A simple recipe for crispy smashed potatoes with cheese. Golden, crispy on the outside, and irresistibly creamy on the inside with a generous sprinkle of melted cheese. Whether served as a delicious side dish or a bite-sized appetizer, these cheesy smashed potatoes will steal the show at any meal. Learn the secrets to make smashed potatoes that are not only cheesy, but also full of flavors.
Why you'll love these crispy smashed potatoes with cheese
There are many reasons to love this perfect side dish:
Golden, Crispy Perfection: Cheesy smashed potatoes recipe balances a crispy outer layer with a fluffy interior.
Cheese Lover's Dream: The addition of gooey, melted cheese with herbs and spices makes these spicy smashed potatoes irresistible. Similar to Italian potato croquettes with mozzarella.
Effortless Preparation: Whip up this delicious side dish in no time, making it a convenient choice for both weeknight dinners and special occasions.
Versatile Side Dish: These smashed small potatoes with cheese complement a wide range of main courses, from roast chicken to grilled steak, adding a touch of decadence to any meal.
Crowd-Pleasing Favorite: Loved by both kids and adults, these little potatoes are sure to be a hit at gatherings, potlucks, and family dinners.
Customizable Flavors: Experiment with different cheese varieties or add your favorite herbs and seasonings to make this recipe your own. (Details in the tips below.)
Memorable Comfort Food: Crispy smashed potatoes with cheese is a go-to recipe when you need a little hug.
Minimal Cleanup: Fewer pots and pans mean less time spent on cleanup. You can savor the deliciousness without the hassle. Like my sheet pan baked chicken legs and potatoes.
Whether you're planning a holiday meal or a cozy weeknight dinner, this easy recipe for crispy, golden potatoes are bound to become a new favorite.
With step-by-step instructions, you'll learn how to create the ultimate comfort food in your own kitchen. Boil, smash, and bake your way to crispy, cheesy perfection.
Ingredients
(You can find the exact measurements and instructions in the printable recipe card at the end of this page.)
You'll need only a few simple ingredients in your pantry to make this cheesy smashed potato recipe.
Baby potatoes: I've used baby yukon gold potatoes. New or small potatoes have thin skin and low starch content. When boiled, these petite potatoes develop a creamy quality while still maintaining their shape. When fried or roasted, their thin, soft skins crisp up beautifully.
This is ideal for smashed potato with cheese since you want the potatoes to hold their shape (and the cheese 🙂 ) though they're smashed.
Dried herbs: Oregano, thyme and basil. You can use Italian seasoning instead.
Garlic: In this recipe, the potatoes are boiled with smashed garlic in the water. This adds a subtle and delicious garlicky flavor with little extra effort.
Oil and butter: I've used a mix of olive oil and butter. Adding butter and oil reduces the saturated fat content without compromising the flavor.
Seasoning: Red pepper flakes, black pepper and kosher salt. Optionally, garlic powder, onion powder and paprika.
Cheese: I've used Edam cheese here (personal favorite). You can use any melty cheese like mozzarella, gruyère, fontina or cheddar cheese.
How to make smashed potato with cheese: Step by step
Season the butter
Before you prepare the potatoes, season the oil and butter mixture. This allows enough time for the flavors to get infused into the butter.
Melt butter in a small bowl. Add olive oil, red chilli flakes, black pepper and kosher salt. Mix well.
Boil potatoes
Scrub and rinse baby potatoes. Place the potatoes in a large pot and fill it with water until they are covered and a couple of inches more.
Add salt, smashed garlic and dried Italian herbs.
Cover the pot and bring it to a boil.
Continue boiling for about 20 to 25 minutes until the potatoes are fork tender. (You should be able to pierce with the fork without resistance.)
Drain the potatoes and return them back to the pot. Keep them covered for 5 minutes.
This will help steam the potatoes and make them fluffy inside.
Smash the potatoes
Preheat the oven to 200°C/392°F.
Place the baby potatoes on a large baking sheet or sheet pan lined with parchment paper. Smash them using a fork which will give you roasted potatoes with crispy edges.
Roast smashed potatoes
Using a pastry brush, brush each smashed potato with the seasoned butter mixture.
Bake for 25 to 30 minutes until the edges start to brown.
Add cheese and seasoning
Sprinkle grated cheese, fresh cracked black pepper and kosher salt on each of the potatoes. Optionally, you can sprinkle fresh or dried herbs like rosemary or parsley.
Roast for 5 minutes or until the cheese melts.
Devour!
Recipe tips
Make crispy garlic smashed baby potatoes: Add ½ teaspoon of garlic powder to the seasoning mix.
Basting with butter: Spices do not dissolve well in oil/ butter, they settle at the bottom. So you might have to mix the oil for every dip of the brush to bring up the spices.
For perfect browning: As in any other roasting recipe, ensure that the potatoes are completely drained and dry before transferring them to the baking sheet.
BIG BOOST in flavor: Sprinkling freshly cracked black pepper, red chili flakes and salt when you add cheese makes all the difference. The crunchy bits and flakes will take your cheesy smashed potatoes to the next level!
Quantity of cheese: I try to get the best of both worlds by limiting the fat content in my recipes while using more seasoning for flavor. For these cheesy smashed potatoes I've used only ¼ cup of cheese so they're crispy and cheesy, yet you won't feel guilty eating it. Feel free to add more cheese if you really want to indulge. Nobody is judging here!
Scaling: This recipe for smashed potatoes can be easily adapted to serve a crowd. Use the scale in the recipe card below to tweak the servings according to your preference.
Storage and making ahead tips
Storing leftovers: Smashed potatoes with cheese can be stored in the fridge for 3 to 4 days in a dry airtight container.
Reheating: Reheat them in a preheated oven at 200°C/392°F for 5 to 7 minutes until heated through.
Making ahead: You can boil the baby potatoes, cool and store them in the refrigerator. Reheat in the microwave by sprinkling a little hot water on the potatoes.
More potato side dishes
Click here for more side dishes.
What to serve with crispy cheesy smashed potatoes
You can serve smashed cheesy potatoes with your favorite protein:
Click here for more yummy chicken recipes.
Smashed potatoes also pair well with fish:
Click here for more seafood recipes to pair with smashed potatoes.
These spicy smashed potatoes taste amazing with soups too:
Click here for more exciting soup recipes.
★★★★★Did you try this recipe? Please give a star rating in the comments below ★★★★★
HUNGRY FOR MORE? Join over 1000 home cooks like you who subscribe to my weekly newsletter to get all the latest recipes right in your inbox. Or follow me on your favorite social media: Facebook, Pinterest, Instagram, and YouTube. Thank you and happy cooking!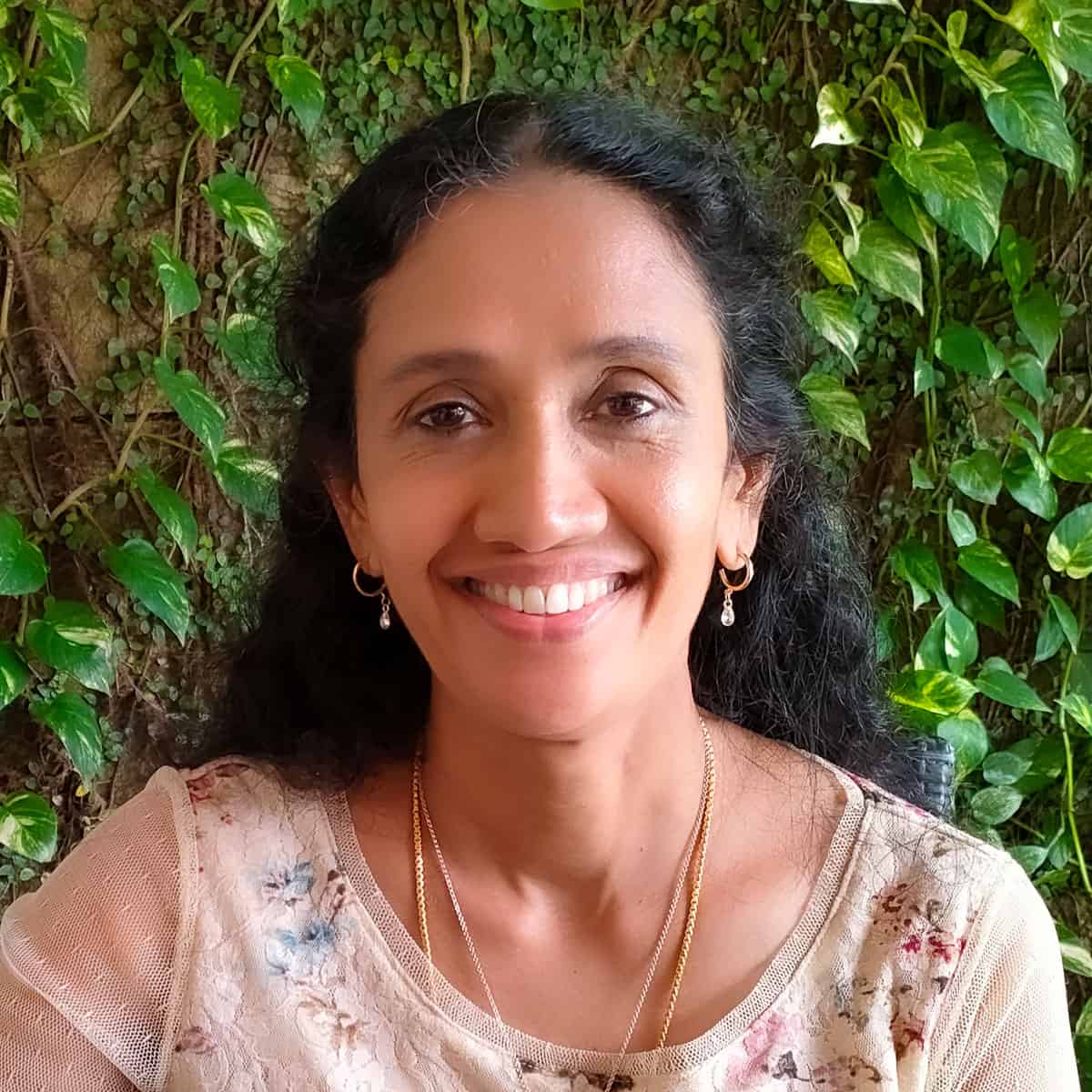 Hi! I'm Sheeba, welcome to Go Healthy ever after!
I have a passion for cooking delicious nourishing food that's easy to cook with fresh natural ingredients free from additives or preservatives. The easy healthy recipes you find here will inspire you to cook with creativity.