A creamy pumpkin carrot soup recipe with warming spices is all you need on a chilly night. This easy soup recipe combines delicate flavours of carrots, fresh pumpkin and spice from ginger. It makes you forget that it's a soup without cream!
Why you'll love this pumpkin soup with carrots
Pumpkin season reminds us of healthy and delicious soup recipes. There's nothing as comforting as a warm bowl of soup on cold days.
Can you make a creamy soup without cream? Of course. The secret lies in what you use to give body and flavor to the soup.
Pumpkin puree is a great way to make a healthy soup base. It can turn homemade soups creamy and yummy without heavy cream, sour cream or coconut cream. That's the reason no-cream roasted pumpkin soup turns out so smooth and creamy.
This easy recipe for pumpkin carrot ginger soup needs only a handful of simple ingredients. Each ingredient in this soup has a lot of health benefits.
It combines the goodness of both orange-hued vegetables. Pumpkin and carrot are rich in beta carotene, pectin, fibre and a whole lot of vitamins and minerals. These nutrients keep your heart, lungs, kidneys, skin and eyes healthy. They also improve your immune system and keep blood pressure under control (Source).
Spices like ginger, nutmeg and cinnamon also contribute to the health benefits of the soup. In addition, fresh aromatic herbs and toppings like yogurt drizzle and crunchy pumpkin seeds make this the best pumpkin soup recipe.
Ingredients
(You can find the exact measurements and instructions in the printable recipe card at the end of this page.)
Carrot pumpkin soup recipe uses fresh vegetables and a combination of ground spices. (Similar to the ones I used in pumpkin quinoa salad.)
Fresh pumpkin: Japanese pumpkins (kabocha squash) are more suitable for savory recipes like soups. Other types like sugar pumpkin and butternut squash might turn out sweeter when cooked. (Unless you want the soup to taste like pumpkin pie!)
Fresh carrots
Aromatics: Onion and garlic
A mix of butter and olive oil for flavor
Vegetable broth or chicken stock
Ground spices: Chili flakes, cinnamon, ginger, clove, nutmeg and black pepper.

Cayenne pepper can be used instead of chili flakes.
You can use 1 teaspoon of minced fresh ginger instead of the dry ground version.
Freshly grated nutmeg will give you maximum flavor. But it is okay to use ground version if you can't find whole nutmeg.

Fresh herbs: Thyme, you can substitute with ½ the quantity of dried thyme.
Pumpkin seeds and more thyme for garnish. You can also use sunflower seeds.
How to make pumpkin carrot soup: step by step
Pumpkin soup with carrots and ginger can be done in 4 simple steps:
Dice
Peel and dice pumpkin and carrots into small cubes. Finely chop the onion and garlic cloves.
Boil
Heat butter and olive oil in a large pot. Saute the onion and garlic on low heat. Stir for 3-4 minutes until aromatic.
Add cubed pumpkin and carrots. Stir for a couple of minutes.
Add the ground spices and vegetable stock.
Add fresh or dried thyme. If you're using fresh thyme, add whole stalks to make it easier to be picked out.
Bring it to a boil. Cover and simmer on medium heat for about 15-20 minutes until the vegetables are cooked. Turn off the heat.
Blend
Remove the stalks of fresh thyme. (If you're using dried thyme, don't bother. It can be blended with the rest of the ingredients.)
Use an immersion blender and blend the soup until smooth and creamy.
If you don't have a stick blender, let the veggies cool down and blend using a food processor. Transfer back to the pot and reheat.
Pour the hot soup into individual bowls. Toast pumpkin seeds and sprinkle on the soup. Garnish with sprigs of thyme.
Garnish and toppings
You can make this delicious pumpkin carrot soup even more interesting with your favourite toppings. Feel free to use any of these suggestions:
Lemon yogurt drizzle: The perfect way to enjoy this pumpkin soup with carrot is with a swirl of "cream". This is the same topping I used for spicy cauliflower soup and easy red cabbage soup without cream. Mix together yogurt, lemon juice, salt and pepper. Drizzle on the soup before serving.
Vegan option: Replace yogurt with vegan yogurt in the topping above.
Seeds: Apart from pumpkin seeds, you can use roasted sesame, nigella or sunflower seeds.
Nuts: Toast some cashews or almonds. Chop them up and sprinkle on the soup.
Herbs: Other than thyme, you can add parsley, rosemary or sage for a burst of freshness.
Sauces and chutneys: Did you make any of the chutneys like restaurant-style green chutney or healthy avocado chutney? Drizzle a few spoons for deeper flavors.
Croutons: Dice a few slices of bread and toast. While toasting, add some garlic butter to make garlic croutons. Serve with the soup for a cozy, comforting dinner!
Fried onions: This pumpkin and carrot soup with ginger tastes great with some crispy fried onions or shallots.
Recipe tips
After blending: Do not bring the soup to a rolling boil. Remove from heat when it is hot enough to be served. You will lose some of the flavors if you boil the soup again.
Scaling: You can make a big batch of this recipe to serve more people. (Change the number of servings in the recipe card below to suit your requirement)
Herbs: If you're using fresh herbs, add whole stalks and remove them before blending. You don't have to remove if using dried herbs.
Storing: This carrot and pumpkin soup lasts in the fridge for about 4 days. If you want to store it longer, freeze it. Leftover soup can be frozen in a freezer-safe container for a month. Do not add yogurt or any other topping if you're planning to store the soup for later use.
Reheating: Again, do not re-boil the soup. Thaw in the fridge overnight if frozen. Reheat until it is hot enough to eat.
What to serve with carrot pumpkin soup
You can make the pumpkin and carrot soup a perfect meal by serving it with these options:
Crusty Bread: A simple baguette, garlic bread, or whole-grain bread is a classic choice to serve with soup.
Easy protein: Recipes like baked thin sliced chicken breasts or oven baked panko crusted chicken perfectly complement the flavors of the creamy pumpkin soup.
Salad: Make a light dinner out of this carrot pumpkin soup with beet walnut feta salad. Or if you're very hungry, have a sumptuous dinner by pairing it with high protein pasta salad with chicken.
Appetizers: The delicious soup also pairs well with spicy deviled eggs with chicken or pan fried prawns and peppers.
Grilled Cheese Sandwich: A classic grilled cheese sandwich can be an excellent accompaniment to pumpkin soup with carrots. The combination of the creamy soup and the crispy, cheesy sandwich is delightful.
Avocado Toast: Top whole-grain toast with sliced avocado and a sprinkle of salt and pepper. This adds a creamy and healthy element to your meal.
Roasted Vegetables: Consider roasting simple vegetables like potatoes and broccoli to serve alongside the soup. Easy smashed potatoes with cheese is another great option to pair with this soup.
Fruit: A side of fresh fruit, such as sliced apples or mango pomegranate fruit salad, can provide a refreshing contrast to the spiciness of the soup.
More soups
★★★★★Did you try this recipe? Please give a star rating in the comments below ★★★★★
HUNGRY FOR MORE? Join over 1000 home cooks like you who subscribe to my weekly newsletter to get all the latest recipes right in your inbox. Or follow me on your favorite social media: Facebook, Pinterest, Instagram, and YouTube. Thank you and happy cooking!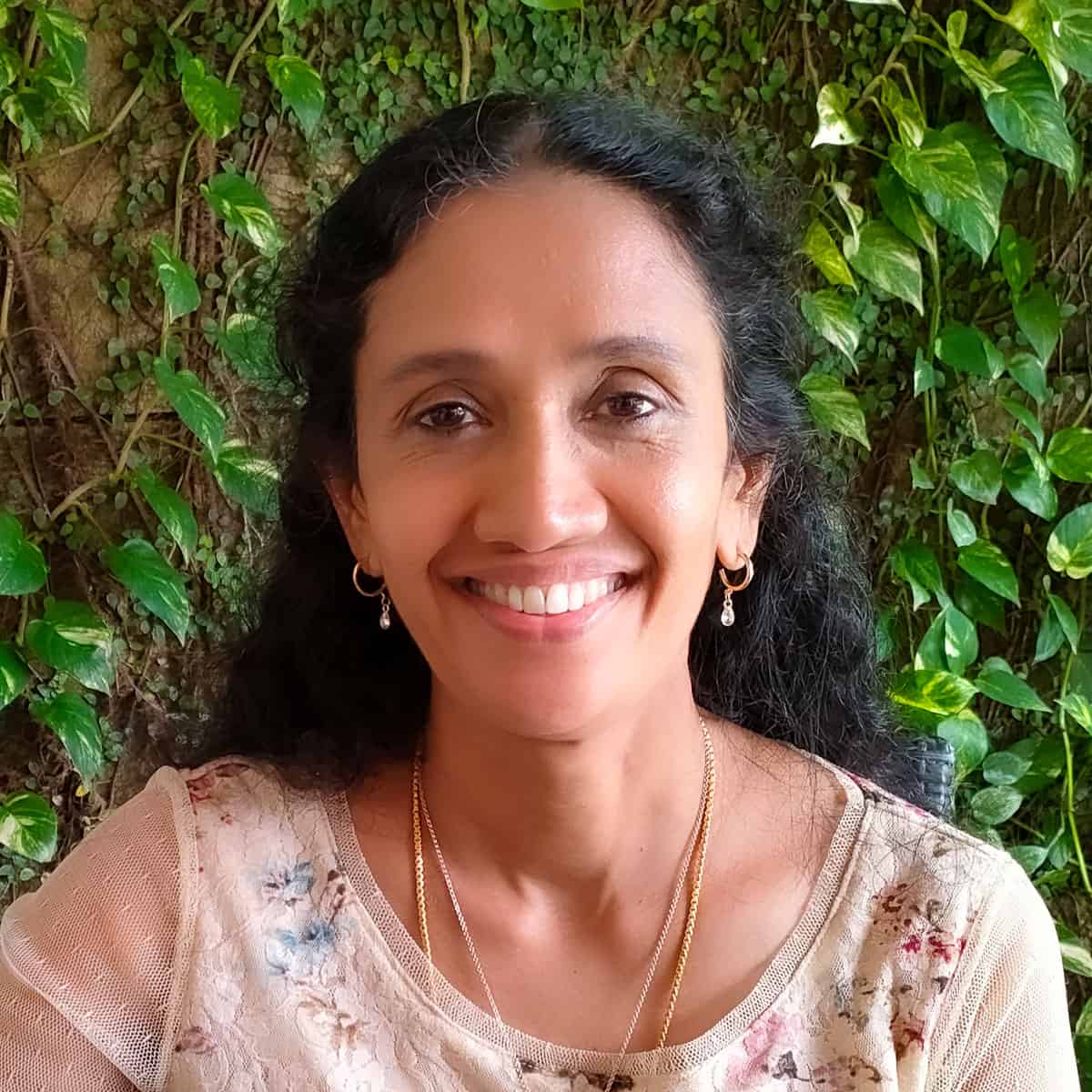 Hi! I'm Sheeba, welcome to Go Healthy ever after!
I have a passion for cooking delicious nourishing food that's easy to cook with fresh natural ingredients free from additives or preservatives. The easy healthy recipes you find here will inspire you to cook with creativity.
Copyright secured by Digiprove © 2023