This cream of cabbage soup is creamy and delicious but has no "cream" which makes it healthy and nutritious. The cream has been replaced with a delicious and healthy alternative without compromising on the taste. Learn how to make this fat-burning low carb cabbage soup with basic ingredients.
Why you'll love this creamy cabbage soup recipe
Cabbage soup doesn't have to be boring. The best low-carb soup recipe, you'll love this soup for its texture and taste.
By doing away with the cream, you can add healthy alternatives and hence, more nutrition. It is an ideal cream of cabbage soup for weight loss. This soup replaces flour and butter with healthier low fat milk and cashews.
This soup recipe is similar to my roasted garlic tomato soup and creamy red cabbage soup (without cream, of course!)
Like the carrot and pumpkin soup with ginger, this recipe for cabbage soup is so easy.
You don't even have to prepare a thickener to give body to the soup. Just saute cashews with the vegetables and the blender does the job for you.
A filling and comforting meal, especially on a cold winter night this creamy potato cabbage soup has lot of nutrients from vegetables and herbs, too.
Ingredients
You will need a few basic ingredients to make this awesome soup.
Apart from cashews and low-fat milk, you will also need vegetables like celery, potato, onion, garlic along with dried herbs rosemary and oregano for added flavor.
How to make cream of cabbage soup
Saute the chopped onions and garlic in oil or butter. Then add cashews, shredded cabbage, diced potato and celery. Add water (or stock) and the dried herbs.
Boil for 15 – 20 minutes until the vegetables are cooked. Blend using a stick blender or cool the mixture and blend using a regular blender.
Add milk to the blended soup. Simmer for 20 minutes until the soup becomes thick and creamy. Season with salt and pepper.
Homemade garlic croutons
Heat olive oil in a pan. Cube wholegrain bread slices and saute in oil. Sprinkle garlic powder and oregano and fry until browned.
Garnish the cabbage soup with cilantro and garlic croutons and serve immediately.
These garlic croutons can also be used in other soups like spicy cauliflower soup without cream.
Make ahead option
This creamy cabbage soup can be refrigerated. It keeps well for 3 days or can be frozen for up to a month.
Pair this creamy cabbage soup with
You may also like
Love chicken? Try this aromatic chicken cilantro soup with tender chicken and flavorful vegetables.
★★★★★Did you try this recipe? Please give a star rating in the comments below ★★★★★
HUNGRY FOR MORE? Join over 1000 home cooks like you who subscribe to my weekly newsletter to get all the latest recipes right in your inbox. Or follow me on your favorite social media: Facebook, Pinterest, Instagram, and YouTube. Thank you and happy cooking!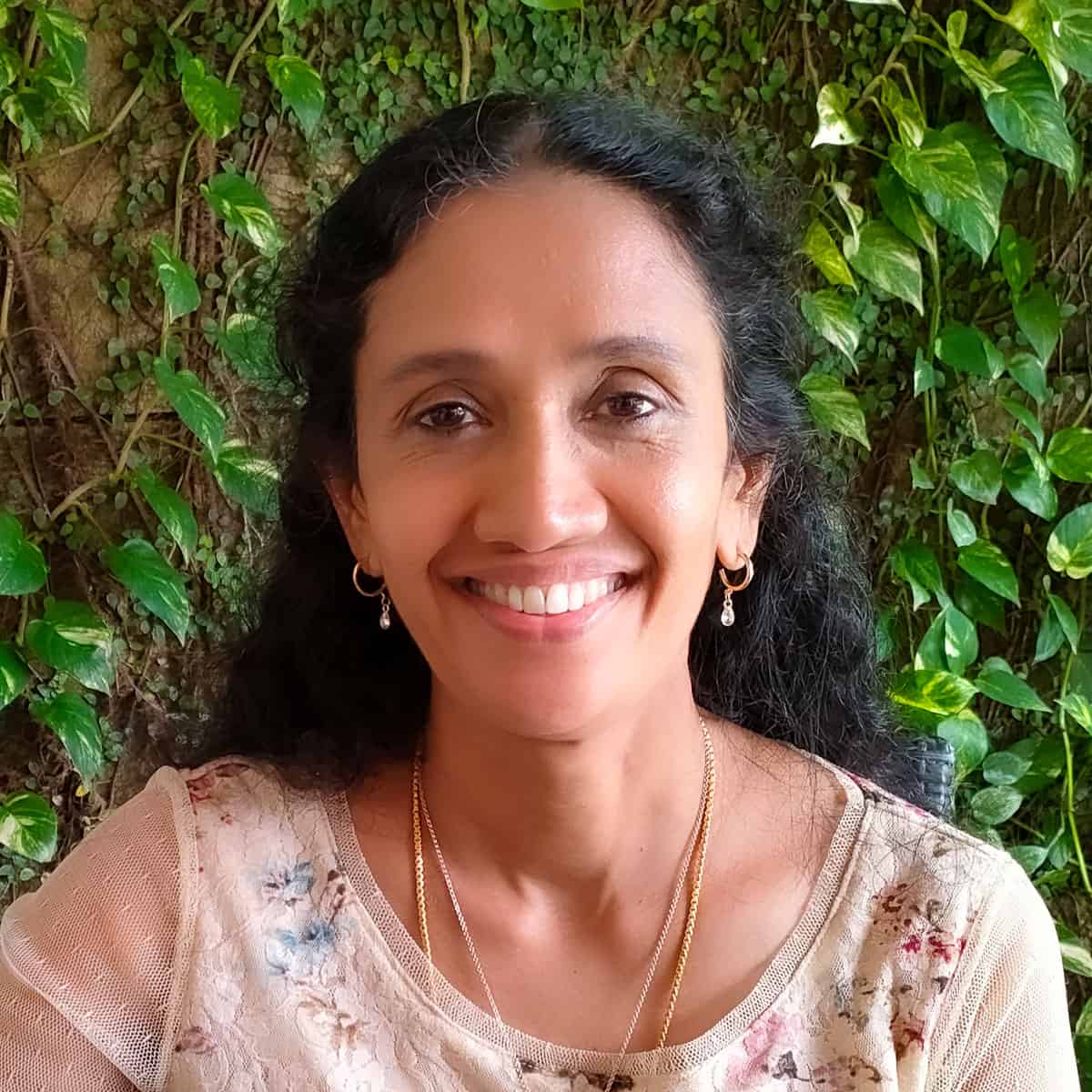 Hi! I'm Sheeba, welcome to Go Healthy ever after!
I have a passion for cooking delicious nourishing food that's easy to cook with fresh natural ingredients free from additives or preservatives. The easy healthy recipes you find here will inspire you to cook with creativity.
Copyright secured by Digiprove © 2019-2023