Oven-roasted potatoes and broccoli with rosemary is a simple side dish perfect for busy weeknights. Learn how to quickly cook this healthy side dish on a sheet pan. It is an easy way to cook your veggies and carbs for the meal, so you can focus on the main dish.
Why you'll love this roasted broccoli and potatoes
There are some things we just love:
2 veggies + 1 seasoning + single sheet pan = delicious side dish.
Which means:
Sheet pan broccoli and potatoes is an easy side dish made with fewer pots and pans to clean. (Like my smashed cheesy potatoes.)
You require only 10 minutes of hands-on prep.
Roasting potatoes and broccoli in the oven is completely handsfree, except for adding the florets halfway.
This easy recipe requires simple ingredients you might already have in your kitchen
It is yummy and goes with any protein to make a complete meal.
Roasted potatoes and broccoli recipe is all of these and more. This is also a zero-waste recipe in which we roast the flavorful (also nutritious) broccoli stems along with potatoes.
Serve this great side dish with a main dish like baked chicken breasts or panko-crusted cod.
What more do you need for a healthy weeknight dinner? Or to add color and deliciousness to a Thanksgiving feast?
Roasting potatoes and broccoli: Video
Ingredients
This sheet pan side dish requires only a handful of ingredients:
Potatoes: Any kind of potatoes work for this recipe. Baby potatoes, red or regular ones. Russet potatoes is a great option, which I've used here. Sometimes I use Yukon gold potatoes, though I preferably use them for potato salad with raisins.
Broccoli: Choose fresh broccoli with bright green color and no brown spots
Chili flakes or cayenne pepper: for that spicy kick
Flavoring: onion powder and garlic cloves
Herb: dried rosemary and fresh parsley
Lemon zest and juice: for the tang
Olive oil for roasting
black pepper and salt.
Roasting potatoes and broccoli: step by step
(You can find the exact measurements and instructions in the printable recipe card at the end of this page.)
How to chop broccoli stems and florets
Discard the bottom woody part of the stem.
Separate the florets from the stalks and peel the outer green layer from the stalks (as seen in the cross-section of the stem in image 1). Chop the stalks into roughly 1-inch cubes.
Chop the broccoli into small florets, about the same size as the stalks. You can do a good job of that by chopping from the stem instead of breaking into florets (as in the picture above).
Peel and chop the potatoes into 1-inch cubes.
How To Season Broccoli and Potatoes
Mix all the seasoning ingredients in a small bowl.
Place the cubed potatoes and broccoli stems together in a large bowl.
Add half of the seasoning and mix well.
Place broccoli florets in another bowl and mix in the rest of the seasoning. Massage the florets until the seasoning gets well incorporated.
How To Roast Potatoes and Broccoli
Preheat the oven to 200°C/392°F. Spread out the potatoes and broccoli stems on a sheet pan or a large baking sheet. (Don't forget to line it with parchment paper for easy cleanup.)
Spread them out in a single layer preferably apart from each other.
Roast for 20 minutes.
Remove the sheet pan from the oven and move the potatoes and stems to one side of the pan. Spread out broccoli florets on the other side.
Roast for 20 minutes.
Sprinkled chopped fresh parsley and serve.
Recipe Tips
Broccoli: Choose fresh ones, the florets should be tightly closed and bright green with light green stalks.
Chopping: The success of this recipe lies in chopping the broccoli florets and potatoes uniformly into bite size pieces. This ensures that the potatoes turn out golden brown on the outside and fluffy on the inside along with perfectly tender broccoli.
Roasting potatoes and broccoli to golden brown: You can get the best results by ensuring that the chopped vegetables are dry before seasoning them.
Cooking time: You can get more evenly browned potatoes by stirring them halfway through roasting. If they're not browned enough, you can cook for 5 more minutes before adding broccoli florets.
More herbs: You can add dried thyme and oregano in addition to rosemary. You can also garnish with more fresh herbs.
Reheating roasted potatoes and broccoli: Spread out in a single layer on an uncovered plate or tray and microwave on high power. You can also reheat in the oven. Spread them out in a single layer on a sheet pan and heat at 200°C/392°F for 8 to 10 minutes.
Love potatoes? You might want to try the best Italian potato croquettes with mozzarella.
What to eat with roasted potatoes and broccoli
These sheet pan potatoes and broccoli go well with practically anything from poultry and meat to fish or as part of a vegetarian dinner. Here are some yummy suggestions:
Click here to see all main dish recipes.
Health Benefits of Broccoli
Love broccoli? Learn how it improves your overall health: (source)
Broccoli is a rich source of vitamins, minerals and fiber.
It is rich in antioxidants that may support healthy cells.
Broccoli contains several bioactive compounds that may reduce inflammation.
It is a cruciferous vegetable that contains bioactive compounds which may protect against certain types of cancer.
Eating broccoli may lower blood sugar and improve diabetic control.
Research shows that broccoli may help reduce various heart disease risk factors.
Eating broccoli may support bowel regularity and healthy gut bacteria.
Sulforaphane, a compound found in broccoli, may be able to slow the aging process.
Broccoli is an excellent source of vitamin C which supports healthy immune response.
Calcium, vitamin K and phosphorus in broccoli are known to promote healthy bones and joints.
Broccoli is a good source of vitamin B9 or folate vital for fetal development in pregnant mothers.
Protects your skin from sun damage.
More Side Dishes
★★★★★Did you try this recipe? Please give a star rating in the comments below ★★★★★
HUNGRY FOR MORE? Join over 1000 home cooks like you who subscribe to my weekly newsletter to get all the latest recipes right in your inbox. Or follow me on your favorite social media: Facebook, Pinterest, Instagram, and YouTube. Thank you and happy cooking!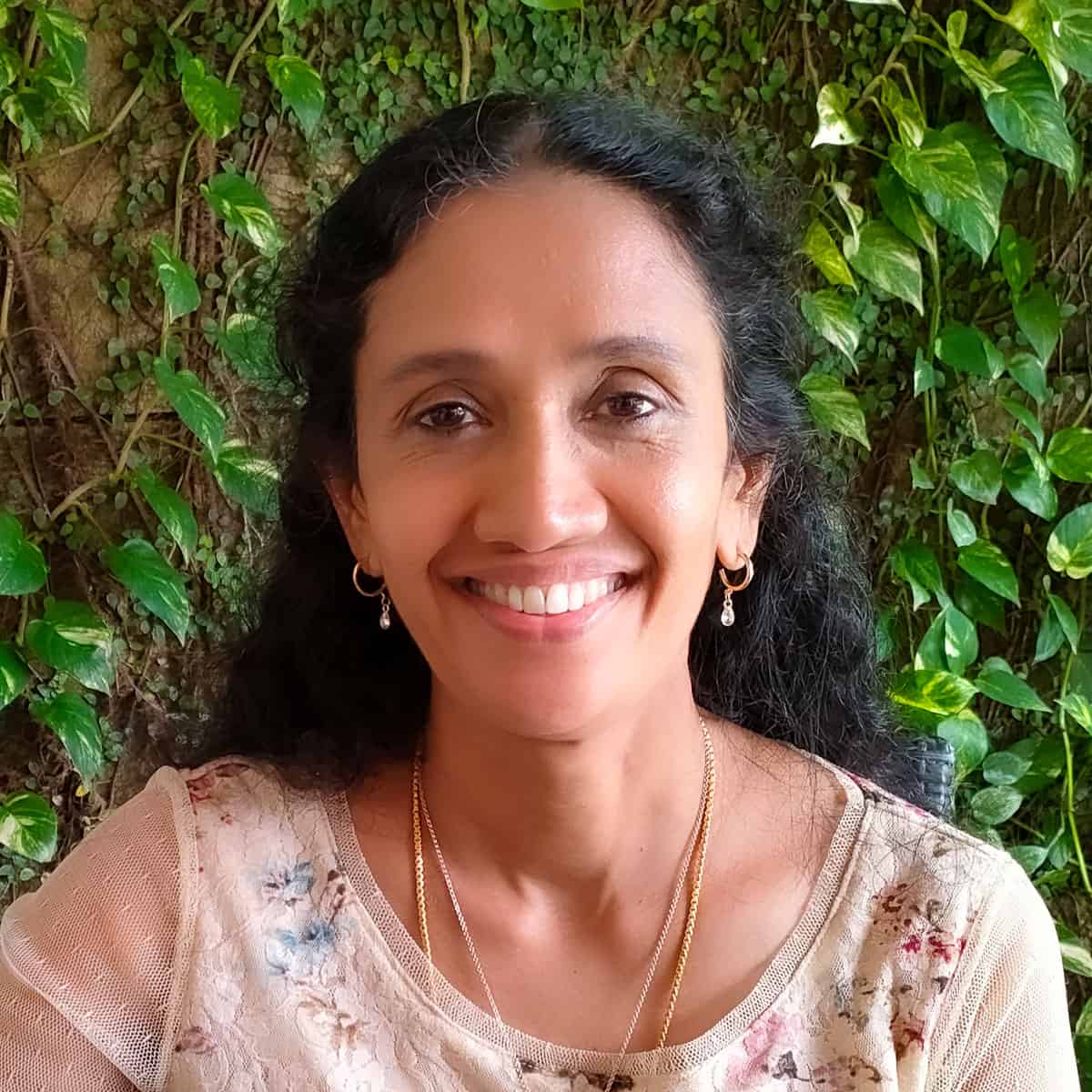 Hi! I'm Sheeba, welcome to Go Healthy ever after!
I have a passion for cooking delicious nourishing food that's easy to cook with fresh natural ingredients free from additives or preservatives. The easy healthy recipes you find here will inspire you to cook with creativity.
Copyright secured by Digiprove © 2022-2023