Black chana soup is an easy wholesome soup recipe that combines Indian curry flavors with chickpeas. Learn how to make chana soup with a homemade soup mix that's so delicious and perfect for a cozy family dinner.
About the recipe
Kala chana soup is a veg clear soup, Indian-style made with black chickpeas (you can also use regular chickpeas), vegetables and an easy homemade spice mix made with a bunch of delicious spices. This gluten-free, vegan chana soup is a delicious treat, healthy meal in a bowl AND comfort food that will blow your mind!
Of all my soup recipes, this kala chana recipe is closest to my heart, since I grew up devouring it. My mom used to make this soup at least once a week. (As often as Kerala-style parippu curry and easy fish curry.)
The aroma that filled the kitchen would make all of us hungry. To this date, I've never got bored of this soup. And will never be.
If you're not aware, kala chana literally means black chickpeas that have a stronger nutty flavor than the regular ones. Kala chana recipes are quite common in Indian cuisine, like curries, chaats and salads.
It tastes great when substituted for the regular chickpeas in the easy chana salad, authentic chana masala recipe, creamy aloo chole or vegan chickpea patties.
Ingredients
(You can find the exact measurements and instructions in the printable recipe card at the end of this page.)
Homemade soup mix
This black chana soup recipe uses an authentic spice blend with a bunch of SPICES (used in Indian curries and soups like cauliflower low carb soup) that make it quite flavorful. Most of the spices are similar to those you need to make the chicken broth for lemon coriander soup or the pressure-cooker mutton leg soup.
It is quite unlike my creamy soup recipes like red cabbage soup, or roasted pumpkin soup without cream in which you don't need much of spices.
The long list of ingredients can be intimidating, but it is very easy to make. I love using fresh homemade ground spices, as I did for the easy chana masala recipe. Why?
They're very flavorful. More so when you roast and grind them.
The spice mix is super easy to make
you can customize the recipe according to your preference.
You will need split pigeon pea lentils (toor dal), cinnamon, cloves, cardamom, star anise, chili flakes (optional), cumin seeds, coriander seeds, pepper and fennel seeds. Dry roast these spices, cool and grind using a spice grinder or coffee grinder.
Kala chana (black/brown chickpeas)
Kala chana has a deeper flavor than the more popular beige-colored ones. The black chana can be replaced with the regular ones, but with a slight difference in taste and texture.
If you didn't know, chana dal (used in recipes like chana dal soup and chana dal salad) is black chana that has been skinned and split.
Canned chickpeas can also be used for this soup. Here I've used dried ones that need to be soaked overnight (or a minimum of 8 hours) and then cooked.
Vegetables
This is a chana veg clear soup recipe where you can use ANY VEGETABLES you have in your refrigerator. Carrots, beans, potatoes, cauliflower, peas, zucchini, celery, cabbage – the list is endless. You can use this opportunity to sneak in any amount of vegetables into this wholesome soup and the taste gets enhanced with the AMAZING CURRY FLAVOR.
How to cook black chickpeas in a pressure cooker
Add 2 cups of water for each cup of chickpeas (measured before soaking). If using a traditional pressure cooker, close the lid and cook on high flame until it reaches high pressure. Reduce the flame to low and cook for 15 minutes or about 10 to 11 whistles. Turn off the flame and wait for the pressure to release naturally.
How to cook kala chana in an instant pot
Add 2 cups of water for each cup of kala chana (measured before soaking). Pressure cook on high for 15 minutes. Wait for natural pressure release.
How to make chana soup- step by step
Heat oil in a soup pot, saute onions and ginger-garlic paste for 5 minutes. Add tomatoes, vegetables, cooked (or canned) chickpeas, spice blend, turmeric powder and sea salt. Close and boil until vegetables are cooked, for about 10 minutes.
Remove 1 cup of the boiled mixture of chickpeas and vegetables, cool and blend until smooth, using a blender. Add the BLENDED PASTE back to the soup and simmer for 5 minutes. Serve garnished with coriander leaves.
Serving suggestions
Add more PROTEIN to this nutrient-rich chickpea soup by serving it with oven-baked tandoori chicken or baked hariyali chicken legs.
You can also pair the soup with simple fish cakes, tandoori pomfret or lemon garlic prawns if you love seafood.
For vegetarian options, pair the soup with roasted tandoori cauliflower or easy toasted cauliflower coconut rice.
Health benefits of chana
Regulates blood sugar due to the high fiber content.
Helps maintain bone health since it's rich in iron, calcium, phosphate, magnesium, manganese, zinc and vitamin K.
Supports heart health since it contains potassium, high fiber, Vitamins C and B-6.
Supports healthy blood pressure levels due to its potassium content.
Selenium regulates liver enzymes and helps in detox.
The choline in chickpeas helps with sleep, muscle movement, learning, and memory. Choline also assists in the absorption of fat and reduces chronic inflammation.
Aids digestion and regularity due to its high fiber content.
Dietary fibers help in weight management and increase satiety, making people feel full for longer and thereby lowering overall calorie intake.
Are you a chickpea person? You'll love this creamy pasta with spinach and chickpeas.
Love chickpeas and salads? Try the easy Indian chickpea salad. If you like mung beans, try this simple mung bean salad recipe.
More soups you might like
★★★★★Did you try this recipe? Please give a star rating in the comments below ★★★★★
HUNGRY FOR MORE? Join over 1000 home cooks like you who subscribe to my weekly newsletter to get all the latest recipes right in your inbox. Or follow me on your favorite social media: Facebook, Pinterest, Instagram, and YouTube. Thank you and happy cooking!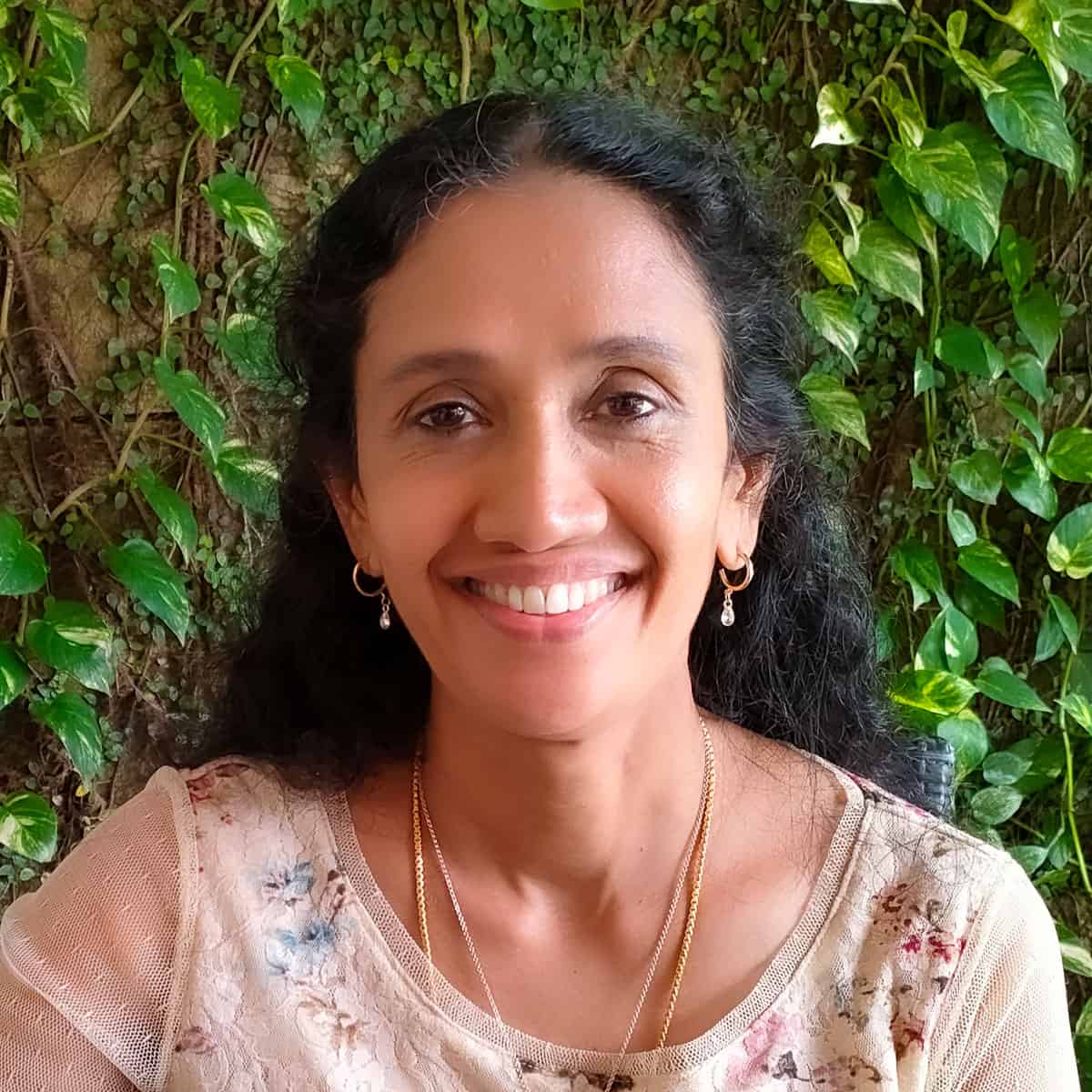 Hi! I'm Sheeba, welcome to Go Healthy ever after!
I have a passion for cooking delicious nourishing food that's easy to cook with fresh natural ingredients free from additives or preservatives. The easy healthy recipes you find here will inspire you to cook with creativity.
Copyright secured by Digiprove © 2020-2023