A bowl of hearty mutton bone soup is all you need to warm up your day. With simple ingredients and easy-to-follow steps, this Indian mutton soup recipe will guide you in creating a comforting bowl of soup that your whole family will love. Discover the secret to extracting all the rich flavors from the mutton bones, resulting in a broth that's both delicious and nourishing.
Why you'll love this mutton bone soup recipe
Rich and robust flavor: Indian mutton soup is the perfect way to make the most of those mutton bones. With a well-balanced blend of spices, the bones add a depth of flavor to the soup. This results in a rich and hearty broth that's deeply satisfying.
Nourishing and wholesome: Mutton bone soup is packed with essential nutrients, collagen, and minerals that promote overall health and well-being.
Comforting and warming: Like my spicy cauliflower soup, this soup is also perfect for cold days or when you need a comforting pick-me-up. The warm broth of mutton bone soup is like a cozy hug for your soul.
Economical and sustainable: Using mutton bones in the soup is a great way to reduce waste and be cost-effective.
Boosts immunity: The nutrients and minerals present in mutton bone soup can support your immune system, helping you stay healthy.
Supports joint health: The collagen from the bones may contribute to joint health and alleviate discomfort.
Easy to make: Preparing mutton bone soup is simple, making it accessible even to beginner cooks.
Versatile: You can customize the soup by adding various vegetables, herbs, and spices to suit your taste preferences.
Filling and satiating: Mutton bone soup makes for a substantial healthy dinner that keeps you full and satisfied for longer.
A taste of tradition: Mutton bone soup is a timeless classic in many cultures, bringing a sense of nostalgia and heritage to your dining table.
Feeds a crowd: It's an excellent option for gatherings and family meals, as you can make a large batch to serve everyone.
You don't need to be an expert chef to enjoy the rich goodness of mutton soup. Even if you're new to cooking, fear not! My step-by-step instructions will make the process a breeze.
So, roll up your sleeves and get ready to savor the heartwarming taste of this mutton paya soup.
Mutton soup ingredients
(You can find the exact measurements and instructions in the printable recipe card at the end of this page.)
Mutton: Bones give flavor to this soup. However, you can choose the ones with flesh so that the soup has some meat, too. This recipe is best suited for mutton legs, but you can use other bone-in cuts, too.
Dal: Toor dal (split pigeon pea or yellow lentils) is traditionally used for mutton soup masala. It gives body, flavor and additional nutrients to the soup. You can also use moong dal (split and skinned mung beans).
Whole spices: Cinnamon, cloves, cardamom and star anise can be replaced with ½ teaspoon of garam masala. You can use 1 teaspoon ground coriander, ½ teaspoon pepper, ½ teaspoon fennel powder and ½ teaspoon cumin instead of the whole spices.
Ginger-garlic paste: Grate 5 cloves of garlic and 1-inch piece of ginger.
Herbs: Be generous with mint and coriander leaves. They add even more flavor to this soup. You can use double the amount of mint leaves if you don't have coriander leaves.
How to make mutton soup: step by step
Make mutton soup masala
This is similar to the spice blend I used for the black chana soup. The spices are also similar to those you need to make the chicken broth for lemon coriander soup.
Dry roast toor dal (split pigeon pea or yellow lentils) on low flame for 5 minutes.
Add whole spices: coriander seeds, peppercorns, cardamom, cinnamon, cloves and star anise. Roast for a couple of minutes.
Add fennel and cumin seeds. Roast for another 2 minutes.
If you're using ground spices as mentioned in the ingredient notes, add them to the roasted dal and turn off the flame immediately.
Remove from heat and let them cool.
Blend the dal and spices in a spice blender into a fine powder. You just made an awesome mutton soup masala!
This spice blend can also be used for recipes like vegetable kurma, mutton masala, easy chicken curry or clear chicken soup to enhance the flavors and add body to the soup. In my opinion, this is one of the most flavorful thickening agents you can add to soups.
Sauté
Heat olive oil in a large pan. (You can also directly sauté in a pressure cooker or instant pot). Sauté bay leaves and finely chopped onions until translucent.
Add ginger-garlic paste or grated ginger and garlic. Sauté until roasted and the raw smell disappears.
Add finely chopped tomatoes. Sauté until they are cooked to a mushy consistency.
Add mutton bones and sauté for a few minutes.
Stir until the flesh on the bones is no longer pink and everything is well incorporated.
Add spices and water
Add 1 cup of water first. Stir and add more.
Sprinkle turmeric and the blended 'mutton soup masala'. Mix well without any lumps. Alternatively, you can mix the ground spices with a little water and add. That will make it easier to stir.
Pressure cook
Transfer the contents to a pressure cooker (if you've not been using one from the start).
Cover and pressure cook on high flame. After the first whistle, reduce the flame and simmer for 45 minutes. Let the pressure release naturally.
If using instant pot, choose pressure-cook mode and set the timing to 45 minutes. Wait for natural pressure release.
Garnish and serve
Stir the soup and serve in bowls. Garnish with fresh coriander and mint leaves.
Recipe tips
Extra spice: If you like to add a spicy kick to the soup, add a dried red chili (or ½ teaspoon of chili flakes) while roasting the spices for the soup masala.
Cook time: The simmering time depends on the size and quality of the mutton bones. Mine were quite large, so I set the cooking time to an hour. If you're not sure, stick to an hour. Overcooked soup still tastes good. The flesh might fall off the bones and disintegrate into the soup. In other words, it gets more delicious 😉
Mutton bones: You can use mutton ribs instead of mutton legs. In that case, the simmering time can be reduced to 30 minutes.
Health benefits of mutton bone soup
By boiling mutton bones in water, nutrients are released from the marrow in the bones, and other tissues are broken down. You get a delicious, nutritious broth that can improve your overall health (Source):
Relieves joint pain and combats arthritis
Boosts immune system
Promotes Healthy Skin
It is highly nutritious
Beneficial for the gut
Promotes weight loss
Builds muscles
Helps In Detoxification
Fights Inflammation
Boosts collagen production
More soups
Recommended tools to make this recipe
★★★★★Did you try this recipe? Please give a star rating in the comments below ★★★★★
HUNGRY FOR MORE? Join over 1000 home cooks like you who subscribe to my weekly newsletter to get all the latest recipes right in your inbox. Or follow me on your favorite social media: Facebook, Pinterest, Instagram, and YouTube. Thank you and happy cooking!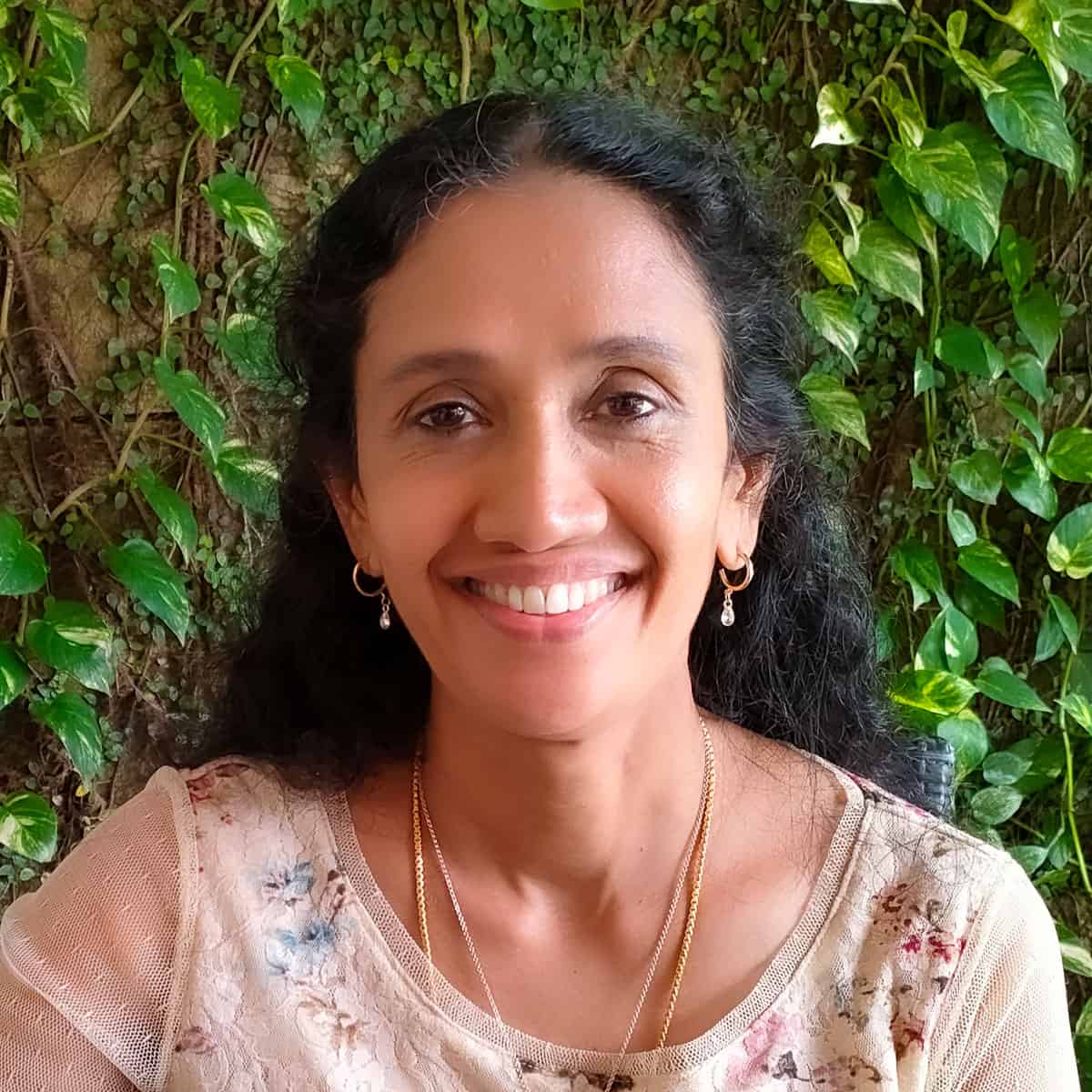 Hi! I'm Sheeba, welcome to Go Healthy ever after!
I have a passion for cooking delicious nourishing food that's easy to cook with fresh natural ingredients free from additives or preservatives. The easy healthy recipes you find here will inspire you to cook with creativity.
Copyright secured by Digiprove © 2023