This easy Mangalore fish curry can be made with any fish of your choice, delicious fish masala and coconut milk. Learn the secrets to making the best fish Masala curry without spending much time and effort in the kitchen!
Why You'll Love This Fish Curry Recipe
This Mangalorean fish curry is different from Kerala fish curry in which you blend spices and tamarind with grated coconut for the masala.
Here we use a unique fish masala with tomatoes, tamarind extract and coconut milk to add a new depth of flavor to this mackerel fish curry. (Fish masala is a homemade blend of simple spices, onion, ginger and garlic.)
Like simple fish cakes, this recipe is also quite versatile. You can make the curry with ANY FISH you have and it would taste equally amazing!
I've simplified the recipe for fish masala, without compromising on the taste. This way you get to enjoy a great Mangalore-style fish curry, but not get overwhelmed by the steps to make it.
We use a couple of shortcuts here:
Making tomato paste in the microwave saves time and effort. (You don't have to saute tomatoes until they get cooked and the oil separates. This could take anywhere between 10 to 20 minutes.)
Instead of roasting and grinding the whole spices separately, we blend them along with the other ingredients for the masala. (The same trick I used for the authentic chana masala recipe and kozhi varutha curry.) This saves time and effort without skimping on taste.
The step-by-step instructions will help you make this fish masala curry perfectly the first time and every single time.
Video
What You'll Need For Mangalorean Fish Curry
(You can find the exact measurements and instructions in the printable recipe card at the end of this page.)
Fish: I've used mackerel here, but any fish is fine. (Use even the cheapest fish and transform it into the yummiest Mangalore fish curry.) Pomfret (black or white), haddock, snapper, catfish, anything works here.
Spices:

Whole spices: Fenugreek, cumin and peppercorns blended into the masala give this tomato fish curry its characteristic "Mangalorean" flavor. You can substitute them with the ground versions (use half the quantities). In case you didn't know, fenugreek is a spice that has a tangy bitter flavor, but tastes awesome when cooked with other spices.
Ground spices: Basic spices for a curry– chilli powder (or cayenne pepper) for the heat, along with coriander and turmeric.

Coconut oil: Another must-have ingredient for this curry recipe. You can use other vegetable oils, but the taste will definitely not be the same.
Grated coconut: You can either extract coconut milk from fresh coconut or use store-bought coconut milk. Buy the one with no added sugar.
Tamarind: The quantity specified is for the tamarind available at Indian stores (in the form of a block). I haven't tried the curry with any other form of tamarind. (If you did, please let me know in the comments section!)
Ginger garlic paste: If you're not used to making ginger garlic paste at home, grate equal amounts of fresh ginger and garlic (1 teaspoon each). Or finely chop and add (use 3 garlic cloves and a 1-inch piece of ginger). We're anyway going to blend them with the other ingredients.
How To Make Mangalore Fish Curry: Step by step
1. Season The Fish
Mix turmeric, chili powder, salt, and lemon juice.
Chop the fish into half or about 2-inch pieces and toss with the seasoning. Keep it aside to marinate while you prepare the rest.
2. Soak Tamarind
Soak tamarind in hot water for about 10 minutes.
3. Blend Fish Masala
Place chopped onions, ginger garlic paste, and all the spices (whole and ground) in a blender jar.
Blend until you get a very smooth paste.
4. Make Tomato Paste
Puree the tomatoes. In a large bowl, mix the puree with a pinch of sugar, salt and oil. Microwave on high for 10 to 12 minutes, stirring once after 5 minutes. If the tomato paste is not thick enough, microwave for another 2 to 3 minutes.
5. Extract Coconut Milk
Blend fresh grated coconut with water into a coarse paste.
Using a strainer, squeeze out the juice from the coconut.
6. Make Mangalore-style Fish Curry
Heat oil in a deep pot. Add the blended fish masala and saute on medium-high flame. Stir for about 8 to 10 minutes until the paste changes color and you get a nice aroma of cooked spices.
Add the microwave-cooked tomato paste. Saute until well incorporated, for about 2 to 3 minutes.
Squeeze out the juice from soaked tamarind. Add it to the pot and stir.
Add water and bring it to a boil on high heat. Reduce the flame and simmer for 5 minutes.
Add the marinated fish and bring it to a boil again.
Simmer for 5 to 8 minutes until the fish is cooked.
Add coconut milk and simmer for about 3 minutes.
Garnish with curry leaves and serve with rice/ dosa/ appam or any bread of your choice.
Recipe Tips
Ginger-garlic paste: Use fresh ginger and garlic as mentioned above. DO NOT buy the store-bought paste. The SECRET to making an amazing Mangalore-style fish curry is the FRESHNESS of the aromatics and spices.
Fish masala: Blend the masala very smoothly. This is key to the CREAMY TEXTURE of the curry.
Coconut milk: When you extract coconut milk, using WARM WATER to blend grated coconut gives the best results.
Garnish: In addition to curry leaves, coriander leaves can also be used.
Tomato paste: For making tomato paste from puree, use a large microwave-safe bowl. (The liquid might boil over or splash.) Choose a bowl such that the puree covers only half the bowl, or even less.
Health Benefits of Fish
One of the healthiest foods on the planet, fish has numerous evidence-based health benefits. It is an excellent source of omega-3 fatty acids and a rich source of Vitamins D and B2.
Other nutrients include high-quality protein, iodine and various vitamins and minerals, being rich in calcium and phosphorus, along with iron, zinc, iodine, magnesium and potassium.
That's why eating fish may lower your risk of heart attacks and strokes. It is also essential for the development of the brain and eyes.
Regular consumption of fish is known to reduce the decline in brain function due to aging, prevent and treat depression, reduce the risk of autoimmune diseases, prevent the risk of asthma in children, protect your vision in old age and may improve sleep quality.
And what's more, fish is delicious and easy to prepare!
(Source)
Looking For More?
Printable Curry Paste Recipe
Grab a printable copy of the curry paste that helps home cooks like you cook different curries in 30 minutes or less:
★★★★★Did you try this recipe? Please give a star rating in the comments below ★★★★★
HUNGRY FOR MORE? Join over 1000 home cooks like you who subscribe to my weekly newsletter to get all the latest recipes right in your inbox. Or follow me on your favorite social media: Facebook, Pinterest, Instagram, and YouTube. Thank you and happy cooking!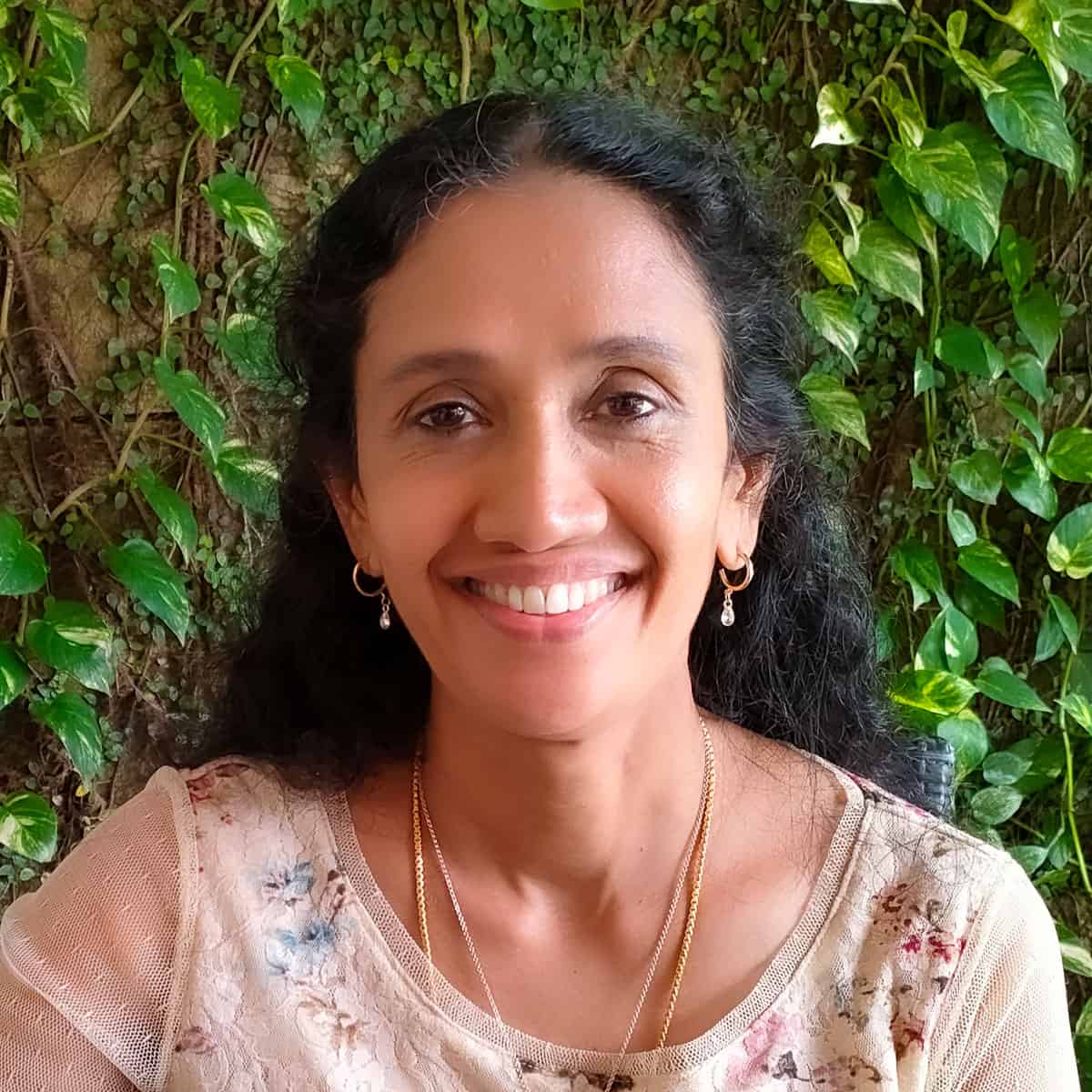 Hi! I'm Sheeba, welcome to Go Healthy ever after!
I have a passion for cooking delicious nourishing food that's easy to cook with fresh natural ingredients free from additives or preservatives. The easy healthy recipes you find here will inspire you to cook with creativity.
Copyright secured by Digiprove © 2022-2023