An easy fall quinoa salad with roasted vegetables, flavored with a simple honey lemon dressing! This roasted pumpkin quinoa salad tastes delicious both ways: serve it warm as a classic fall salad or chill and eat it as a cold summer salad.
Why You'll Love This Fall Quinoa Salad
This quinoa pumpkin salad is made with microwave-cooked quinoa and roasted vegetables with fall flavors of pumpkin pie spice.
Pumpkin spice is used to season the vegetables and add flavor to the salad dressing. The spices are similar
This salad with roasted pumpkin and quinoa is similar to my grilled paneer salad which can be eaten as a wholesome dinner on its own.
Soft fluffy quinoa with perfectly browned veggies, spicy-sweet dressing and crunchy roasted pumpkin seeds is a dream come true! (Especially for weeknight dinner when you don't have much time to spend in the kitchen.)
Cook the quinoa in a large microwave-safe bowl. Toss quinoa with the vegetables and dressing in the same bowl. (You'll need just one more bowl to toss the veggies with seasoning).
So 2 bowls, a small jar and a baking tray are all the utensils you need for this recipe. Fair enough??
Do I love this recipe because it is quick and easy to make? Or since I need to wash less dishes? Or because it is so damn tasty?
All of the above? Quite possible 🙂
Video
Ingredients
(You can find the exact measurements and instructions in the printable recipe card at the end of this page.)
Quinoa: I've used tricolor quinoa here. Any quinoa: white, red, or black works too.
Stock: Vegetable stock (for a vegan recipe) or chicken stock can be used. If you don't have either, use water with ½ teaspoon each of salt and pepper.
Pumpkin: I use Japanese pumpkin (aka kabocha squash). Other types of pumpkin or squash can also be used. (Note: Roasting time will differ accordingly.)
Vegetables: Pepper and onions are the add-ins here. You can add other veggies you have on hand, like carrots, zucchini, or potatoes.
Pumpkin pie spice mix: You can either make your own (explained below) or use a store-bought one. (The spices are similar to the delicious ones I used in pumpkin soup with carrot.
Lemon juice and zest: Citrus to brighten up the spicy flavors of the lemon honey dressing.
Olive oil: As in walnut beetroot feta salad, I use 2 types of olive oil for this recipe too. Extra virgin olive oil loses its health benefits and flavor when heated. So I use it only for the salad dressing, and the regular (processed) olive oil for roasting.
Pumpkin seeds: Roasted pumpkin seeds add a nice crunch to the salad, adding to its health benefits as well.
(That's the reason I use pumpkin seeds in the popular whole roasted pumpkin soup as well.)
How To Make Roast Pumpkin Quinoa Salad: Step by step
Cook Quinoa
I've used the microwave to cook quinoa as in the recipe for balsamic quinoa salad. I'm repeating the instructions here (to save you an extra click 🙂 )
Quinoa can be cooked in a pot on the stovetop or in the microwave. I prefer the microwave method for 3 reasons:
It is quicker and takes just about 20 minutes in total. (That's the reason why I used the microwave to make a quick tomato paste for spaghetti arrabiata sauce.)
You don't have to worry about quinoa sticking to the bottom of the pot. No stirring, simmering and babysitting is required here 😉
Using a microwave-safe glass bowl makes washing up easier. (Quinoa doesn't stick that much to glass.)
Rinse and drain quinoa using a fine-mesh strainer. Add 2¼ cups of stock to 1 cup of quinoa in a microwave-safe bowl. (Use 2 cups for white quinoa.) Close with a lid.
Cook in the microwave on high power for 10 minutes. Remove from the microwave and give it a stir. There would be some water left at the bottom.
Cover and cook for 10 more minutes. Let it sit for a couple of minutes. Remove from the microwave and fluff up the quinoa with a spatula or fork. Keep it covered while you prepare the other ingredients.
Note: The timing mentioned above (10 + 10 minutes) is for tricolor/red/black quinoa. If you're using white quinoa, cook for 10 minutes first, then 8 minutes. The quinoa should be soft and fluffy and not crunchy. It shouldn't be mushy either. Perfectly cooked quinoa will be tender with a tiny white "tail" separating and curling around each grain, which is the germ of the kernel.
Make DIY Pumpkin Spice Seasoning
Take chili flakes, ginger powder, ground cinnamon, cloves and nutmeg in a small bowl. Add pepper, salt, and lemon zest. Mix well.
This is your seasoning for the veggies and also spices for the honey lemon dressing.
Season The Vegetables
Preheat the oven to 220°C/428°F.
Dice the vegetables into 1-inch cubes. Add half of the spice mix to the vegetables and toss.
Add olive oil and toss again.
Roast Pumpkin and Other Vegetables
Line a sheet pan or baking tray with parchment paper. Spread out the vegetables on the tray in a single layer.
Roast for 20 to 25 minutes, until the pumpkin is browned.
Make lemon honey dressing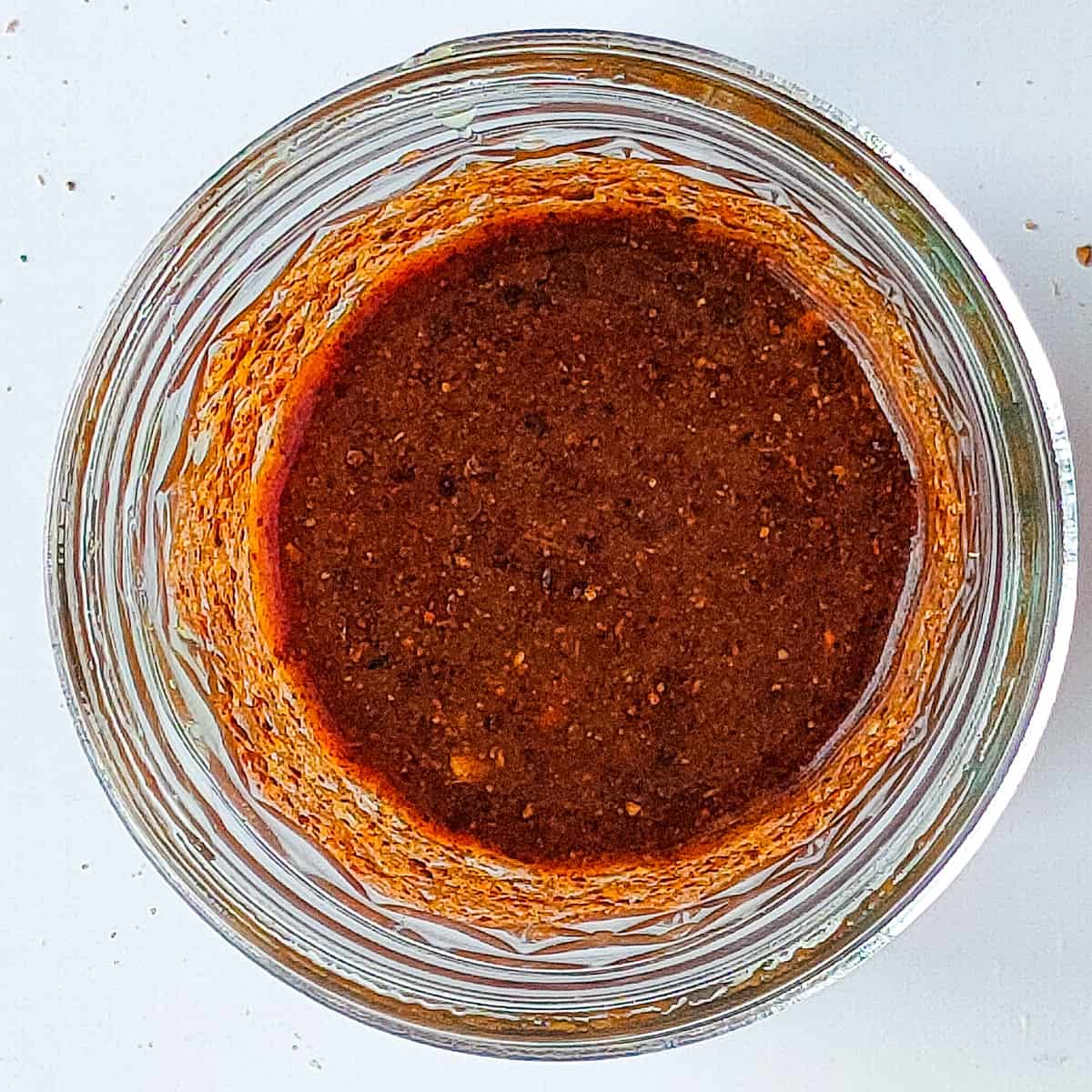 Take the other half of the spice mix in a jar. Add extra virgin olive oil, honey, and lemon juice.
Close and shake the jar until everything is mixed.
Note: The honey lemon dressing may look thick since I wanted to limit the amount of oil. It works out just fine once you toss everything together. Feel free to add more lemon juice or honey according to your taste.
Toss
Add the roasted vegetables, parsley and dressing to the cooked quinoa and toss.
Toast pumpkin seeds and sprinkle on the salad.
Let it sit for 10 minutes for the flavors to be absorbed. Serve right away, or chill for later.
Tips To Make The Best Pumpkin and Quinoa Salad
Quinoa absorbs the dressing better when it is warm. Add a couple of spoons of the dressing when the quinoa is warm, and add the rest after adding all the mix-ins.
To toast pumpkin seeds: Spread them out on a baking tray. After you remove the roasted vegetables from the oven, turn it off. Place the tray in the oven. The pumpkin seeds would be browned and crisp in 10 minutes.
Dicing onions: If the onions are small, quarter them. For large onions, dice into 6 or 8. Do not separate the petals.
Common Questions About Roasted Pumpkin Salad with Quinoa
I have listed some potential questions (and answers) you might have about the pumpkin and quinoa salad. If you have more questions, please feel free to ask in the comments section 👇
Can I substitute quinoa for pasta?
Quinoa works similarly to pasta in terms of absorbing the flavors of the dressing and blending in with vegetables. Quinoa is healthier and more nutritious than pasta since it is rich in protein, fibre, antioxidants, and other important nutrients. It is also gluten-free. All these factors make it an ideal, healthier substitute for pasta. If you're looking for a low-calorie, high-protein vegetarian dinner, look no further than this roast pumpkin quinoa salad!
How long does quinoa salad last?
This quinoa salad lasts for 4 to 5 days in the fridge. This salad cannot be frozen unless you store cooked quinoa, the mix-ins and the dressing in separate containers. You can freeze this salad for a couple of months. Store the dressing in a separate container to maintain the same texture and taste. To use, thaw them in the fridge overnight.
Is quinoa good for you to lose weight?
Quinoa, being low in calories and high in fiber, keeps you full for longer. So you're less likely to overeat at meals or snack between meal times. Dietary fiber found in quinoa also promotes healthy bacteria in your gut, which can influence your weight as well. Since fiber is digested a lot slower by the body, it provides a slow and steady release of energy over time. This helps support blood sugar management, which in turn improves body metabolism and helps you lose weight.
Quinoa is also rich in protein. Protein is an important component to have at each meal, as it requires extra calories to digest and process the protein. By eating protein, your body uses up calories, which can aid in weight loss.
What To Serve With Quinoa Pumpkin Salad
You can enjoy this salad as a wholesome vegetarian lunch or dinner on its own.
Quinoa fall salad also pairs well with quick and easy chicken dishes like:
You can also serve this roasted pumpkin salad with seafood recipes like:
Health Benefits
Quinoa
Quinoa is a good source of plant-based protein. It is considered a complete protein because it contains all nine of the essential amino acids that your body can't make on its own.
It is loaded with many important nutrients, including fiber, folate, zinc, magnesium, potassium, and iron.
Quinoa contains flavonoids which have powerful antioxidant and anti-inflammatory effects on the body.
It is high in fiber that can help support gut health, body weight maintenance, and more.
It can help support overall health and may improve certain disease risk factors, like high blood lipid levels.
Quinoa is naturally gluten-free, and it can increase the nutrient value of your diet when you're avoiding gluten.
Pumpkin
Pumpkin is packed with nutrients such as beta carotene, antioxidants, Vitamins A and C, which are essential for heart and eye health.
Though pumpkin tastes sweet, it is low in sugar, starch and calories.
It is an amazing source of water, packed with potassium, fat-free, high in soluble fiber, reduces bloating while helping digestion and elimination.
The high potassium content of pumpkin is known to lower blood pressure and risk of stroke and heart disease.
LOVE pumpkin? Try this savory mashed pumpkin that you can eat as a side as well as a spread on your breakfast toast.
More Salads
Fun Facts About Pumpkin
Pumpkins are fruits and are 90% water.
The world's largest pumpkin weighs more than 1,700 pounds.
The largest pumpkin pie ever baked was in 2005 and weighed 2,020 pounds.
In early times, the pumpkin was used as an ingredient for the crust of the pie, not the filling.
Pumpkin flowers are edible.
★★★★★Did you try this recipe? Please give a star rating in the comments below ★★★★★
HUNGRY FOR MORE? Join over 1000 home cooks like you who subscribe to my weekly newsletter to get all the latest recipes right in your inbox. Or follow me on your favorite social media: Facebook, Pinterest, Instagram, and YouTube. Thank you and happy cooking!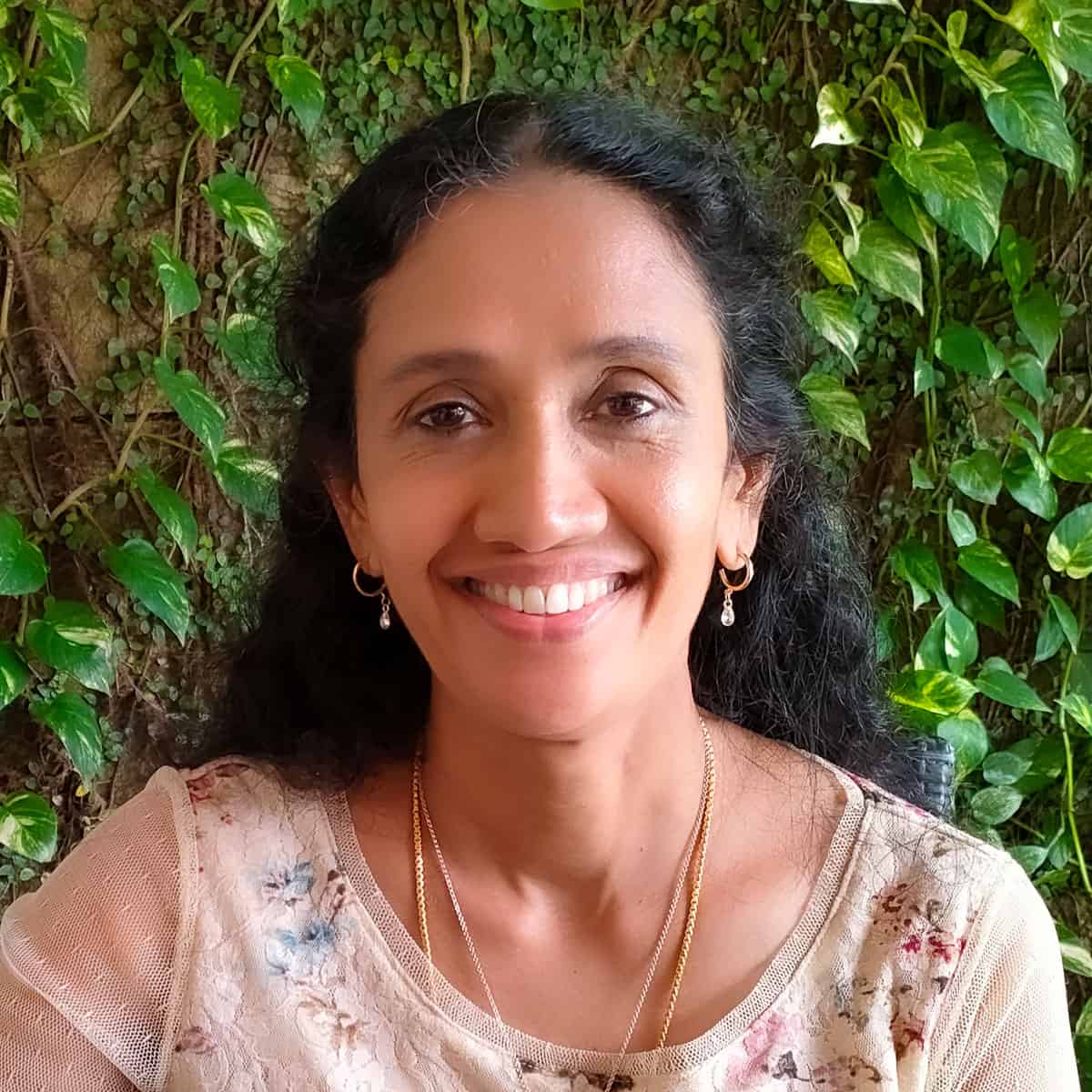 Hi! I'm Sheeba, welcome to Go Healthy ever after!
I have a passion for cooking delicious nourishing food that's easy to cook with fresh natural ingredients free from additives or preservatives. The easy healthy recipes you find here will inspire you to cook with creativity.
Copyright secured by Digiprove © 2022-2023