This is a simplified recipe for paneer frankie with an easy paneer masala filling, fresh veggies and mango chutney. Learn the secret that makes these paneer rolls special!
What is a Paneer Frankie?
Paneer Frankie roll is a popular Indian street food everyone loves. It is one of the lesser-known paneer recipes.
These paneer rolls are made with a paneer masala and vegetable filling. They are delicious and made of entirely homemade, natural ingredients.
Who doesn't love paneer? You add these spicy, flavored paneer cubes as filling on whole wheat rotis (Indian flour tortillas) with fresh crunchy veggies and flavorful mango chutney. The result is an amazing vegetarian paneer roll full of flavors and nutrients. So HEALTHY, so TASTY!
Paneer wraps are usually eaten as a snack, but they can also be enjoyed as brunch or light Indian vegetarian dinner.
You can even pack these rolls for lunch since they don't get soggy like most other wraps.
I make them whenever I get to see fresh green mangoes at the market. To me, paneer rolls and mango chutney are inseparable!
Watch how to make paneer wraps
Why this Paneer Roll recipe is unique
1. The original recipe uses tandoori paneer tikka, which requires paneer to be marinated and pan-fried in batches. This quick and easy recipe for paneer filling is much easier, it just takes 15 minutes max. But no compromise in taste.
Less prep work = quick dinner (with same deliciousness!)
2. This paneer frankie has just about 173 calories per serving since we use less oil to make the paneer filling than that used for paneer tikka.
3. I've replaced the green coriander mint chutney with the mango chutney. ( If you've already made the mango chutney from my previous post and stored it in your refrigerator, a big thumbs-up to you!)
If you haven't, no problem.
You just need about 5 ingredients and 20 to 25 minutes to make the mango chutney and most of it is hands-off cooking. So you can prep the vegetables and cook paneer filling while the chutney is cooking.
The sweet and spicy MANGO CHUTNEY gives an entirely refreshing flavor to the paneer wraps.
Another advantage is that the mango chutney with its sweet sticky texture keeps the paneer and all the veggies intact in the wrap.
NO MESS, NO SPILLING!
You won't even need a toothpick or foil to keep the roll intact, it just sticks together like magic.
Ingredient notes
Paneer – homemade or store-bought?
Either is ok. My personal choice is always homemade paneer, though occasionally I use the store-bought ones when I'm lazy! Homemade paneer can be used as is.
Store-bought paneer is either fresh (stored in the refrigerator) or frozen.
Soak the fresh store-bought paneer in warm (not too hot) water for 5 to 10 minutes or the frozen ones for 30 minutes before using. This applies to any paneer recipe.
Paneer masala filling
onions
ginger-garlic paste
tomato puree
spices

chili powder- I used both regular chili powder (for the heat) and Kashmiri chilli powder (for the bright color). You can choose either or both according to your preference.
cumin powder
garam masala
turmeric powder
salt
Wraps – homemade rotis or store-bought tortillas?
Again, I prefer the homemade ones, though today I used store-bought wholewheat tortillas. If you're used to making roti/ chapati (homemade Indian flour tortilla) at home then, by all means, go ahead!
Chaat masala
If you are not familiar with Indian spices, chaat masala is an Indian spice mix made of a whole lot of spices like coriander, cumin, dried ginger, mango powder and others.
It is used to spice up chaats, salads and many other dishes, especially paneer recipes like hariyali paneer tikka or paneer tikka salad.
It is a must-have spice in my kitchen since I use it as a key ingredient in many of my Indian and fusion recipes. So make sure you hunt for the chaat masala since I'll be posting quite a few recipes with it.
If you already have chaat masala, try this simple Indian chickpea salad or chana dal salad with honey ginger dressing.
Vegetables
Any salad vegetable can be added- onion, carrot, capsicum/ bell pepper, cabbage and some coriander leaves for garnish.
How to make paneer frankie- step by step
(You can find the exact measurements and instructions in the printable recipe card at the end of this page.)
This recipe might seem like a lot of steps, but once you make the chutney, it is actually quite quick and easy to make the filling and assemble the rolls.
1. Make the mango chutney
2. Make the paneer filling
Saute onions in oil until browned, then add ginger-garlic paste. Fry for 5 minutes before adding the tomato puree.
Add chili powder, coriander powder, Kashmiri chili powder, turmeric and cumin powder. Saute until the mixture comes together as a nice brown paste. (Skip this step by using the curry paste that can be made ahead and stored.)
Add the paneer cubes and mix until well-combined.
Btw, this paneer filling can be replaced with hara bhara paneer tikka, if you happen to have a lot of mint and coriander on hand.
This filling is similar to egg keema masala. It has amazing flavors on its own. You can use it for sandwiches or with rotis, too.
3. Make the paneer frankie rolls
While the paneer is cooking, prep the vegetables and warm up the rotis/tortillas.
Spread about 1 tablespoon of the mango chutney on each tortilla. Place the paneer masala filling and the shredded vegetables as shown.
Sprinkle 1/2 teaspoon chaat masala and coriander leaves. Roll up tight and tuck in one end of the roti.
DEVOUR!
Can Paneer Rolls be made ahead?
The mango chutney can be made ahead and refrigerated for a couple of weeks (or frozen for a month). Refrigerate the shredded veggies and tortillas in separate containers.
Warm up the tortillas and chutney and assemble everything just before serving.
Grab a printable copy of the curry paste mentioned above with 7 different curry recipes to cook with it:
Health benefits of paneer
low-calorie source of protein which aids in weight-loss.
rich in calcium and Vitamin D, promoting strong bones.
potential source of probiotics which boosts gut health.
great source of B-complex vitamins which improves heart health, metabolic and brain functions.
rich in phosphorus which aids in digestion.
rich in antioxidants reducing the risk of cancer.
good source of magnesium and potassium which helps maintain blood sugar levels and relieve anxiety and stress.
Looking for more wrap recipes? Try these chicken tandoori wraps, you won't be disappointed!
More quick & easy dinners
★★★★★Did you try this recipe? Please give a star rating in the comments below ★★★★★
HUNGRY FOR MORE? Join over 1000 home cooks like you who subscribe to my weekly newsletter to get all the latest recipes right in your inbox. Or follow me on your favorite social media: Facebook, Pinterest, Instagram, and YouTube. Thank you and happy cooking!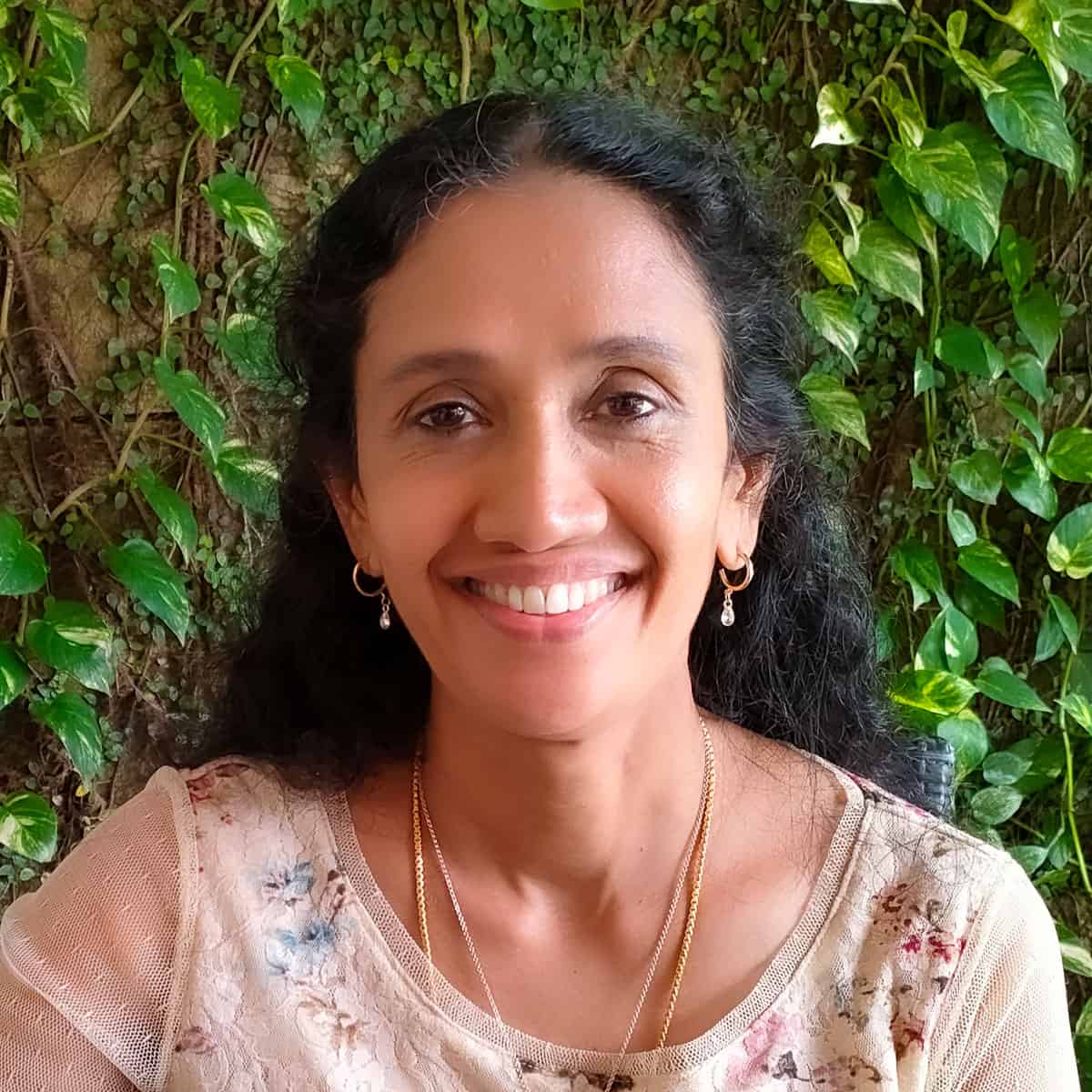 Hi! I'm Sheeba, welcome to Go Healthy ever after!
I have a passion for cooking delicious nourishing food that's easy to cook with fresh natural ingredients free from additives or preservatives. The easy healthy recipes you find here will inspire you to cook with creativity.
Copyright secured by Digiprove © 2020-2023