Chicken tikka rolls or wraps are made with delicious tandoori chicken tikka stuffed into soft parathas with mint chutney, caramelized veggies and a yogurt sauce. This is the easiest way to turn juicy chunks of chicken tikka into a complete meal. You can use this recipe with leftover meat or fish, too.
Why You'll Love This Chicken Wrap Recipe
This chicken tikka roll recipe is a healthier and simplified version of the Indian street food. Whole wheat parathas (Indian tortillas) are spiced up with restaurant-style green chutney and stuffed with chicken tikka.
Extra bonus: Caramelized juicy onions and bell peppers and a simple yogurt sauce drizzled on top before rolling up.
These tandoori chicken wraps can be an easy weeknight dinner. It can also be a part of a festive tandoori spread with other tikka and kabab recipes.
Make a large batch of the mint chutney and yogurt sauce that go well with all tandoori dishes like tandoori chicken legs, tandoori king prawns and tandoori pomfret. Time and effort saved!
This is how you make chicken tikka wraps:
Ingredients
(You can find the exact measurements and instructions in the printable recipe card at the end of this page.)
Chicken tikka: Marinating and cooking your own tikka is the best option. But if you don't have the time, buy pre-marinated ones. You can also use leftover roast chicken.
Parathas: These are Indian tortillas made with wheat flour. You can also use store-bought rotis or whole wheat tortillas.
Mint chutney: This is also available in Indian stores. I prefer to make it since it is quite easy and you can control what goes into it.
Vegetables: I've used onions and bell peppers. Feel free to add more vegetables like carrots and cabbage.
How To Make Chicken Tikka Rolls
Make Chicken Tikka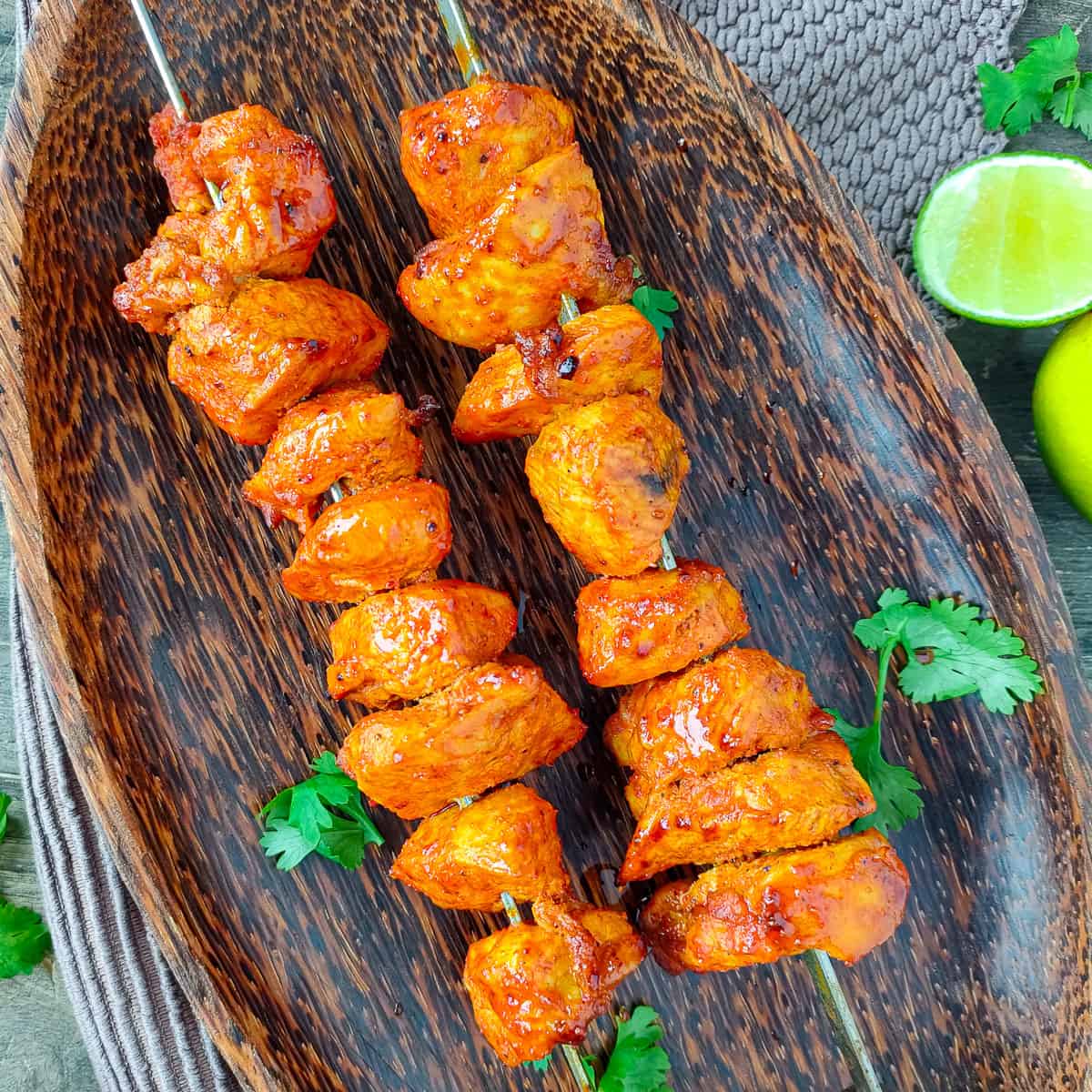 Click here for the chicken tikka recipe.
Marinate chicken breasts for about 30 minutes as per the recipe. Meanwhile, prepare the vegetables (chop, slice, saute) and make mint chutney and yogurt sauce.
After 30 minutes, thread the chicken onto skewers. Roast in the oven or in a pan.
Saute Vegetables
Heat oil in a pan and saute sliced onions for a couple of minutes.
Add sliced bell peppers and saute on medium-low flame until they soften.
Add the spices: chili powder, salt and chaat masala.
Stir for about 10 minutes until the veggies are cooked completely and you get a nice aroma. Keep aside.
Make Mint Chutney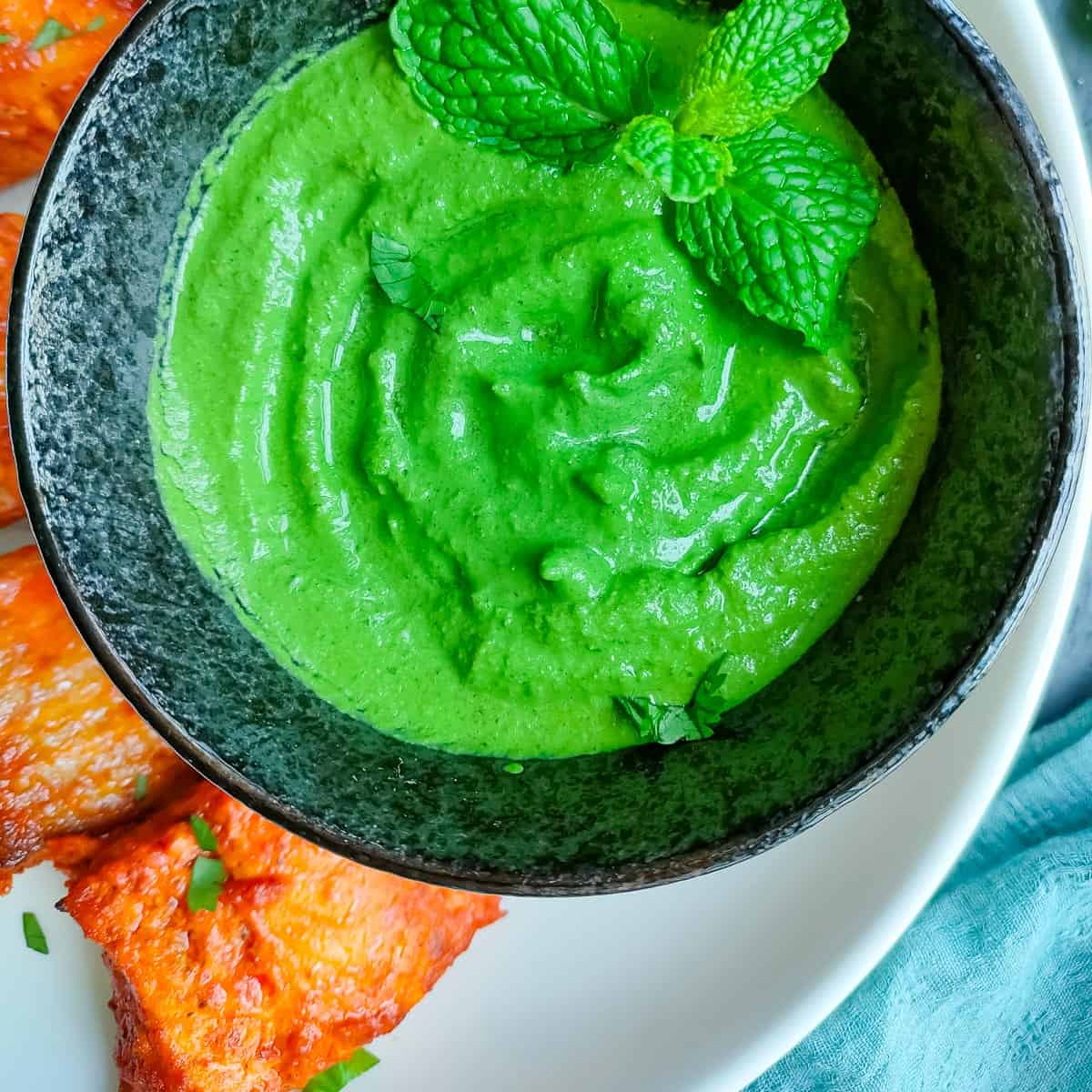 Make Yogurt Sauce
Take yogurt in a small bowl. Add lemon juice, chaat masala, salt and pepper and stir.
Yummy creamy yogurt sauce is ready.
Make Parathas and Roll Up
Cook parathas/tortillas. Spread mint sauce on each paratha.
Add lettuce leaves, sauteed onions and bell pepper, and chicken tikka.
Sprinkle coriander leaves and drizzle yogurt sauce. Roll up and devour!
Recipe Tips
Heating rotis/tortillas: If you're warming up store-bought ones, wrap them in a wet kitchen towel and microwave for 20 to 30 seconds for every 2 to 3 rotis.
Cooking veggies: If time permits, saute the veggies on medium-low heat until they are golden brown and almost caramelized. This could take about 20 to 30 minutes, but your chicken tikka rolls would turn out the best! Well worth the time and effort.
Variations
Tikka: Chicken tikka can be replaced with hariyali chicken kababs. In that case, you don't have to make a separate tandoori marinade. The mint chutney can double up as a marinade!
Try these easy minced chicken kebabs instead of chicken tikka.
Or use hariyali paneer tikka for a vegetarian tikka wrap.
Chutney: Mint chutney can be replaced with avocado chutney or green mango chutney for an interesting flavor twist.
Low carb Chicken Lettuce Wraps
Make these chicken wraps low-carb by replacing rotis/tortillas with lettuce. (Use lettuce with large leaves like romaine or butterhead.)
Left-over Chicken Wraps
You can also make these chicken wraps with leftover chicken like chicken keema masala, or easy jeera chicken. You can also use leftover tandoori roast chicken legs or baked pudina chicken drumsticks. Remove bones, shred the chicken and add them to the rolls. Best way to use up leftover chicken!
More Tandoori Wraps
Feel free to replace chicken tikka in the rolls with tandoori salmon, tandoori king prawns, or saffron salmon kabobs. For vegetarian options, try tandoori cauliflower or egg keema.
Looking for an easy vegetarian wrap recipe? Try these easy and delicious paneer rolls.
★★★★★Did you try this recipe? Please give a star rating in the comments below ★★★★★
HUNGRY FOR MORE? Join over 1000 home cooks like you who subscribe to my weekly newsletter to get all the latest recipes right in your inbox. Or follow me on your favorite social media: Facebook, Pinterest, Instagram, and YouTube. Thank you and happy cooking!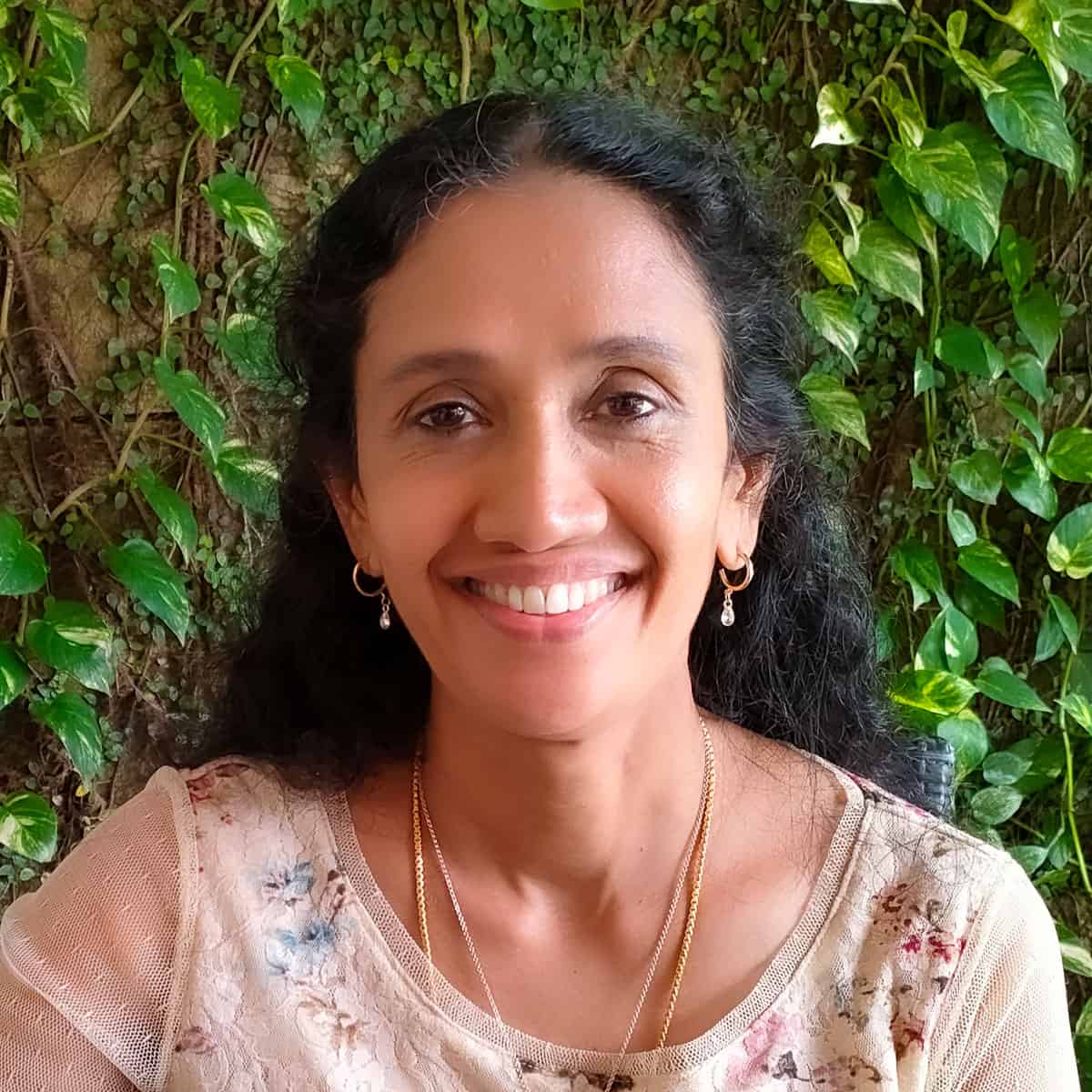 Hi! I'm Sheeba, welcome to Go Healthy ever after!
I have a passion for cooking delicious nourishing food that's easy to cook with fresh natural ingredients free from additives or preservatives. The easy healthy recipes you find here will inspire you to cook with creativity.
Copyright secured by Digiprove © 2022-2023