Jeera chicken is a quick and easy chicken breast recipe that can be made in about 30 minutes in a pan. This healthy cumin-spiced chicken is made with simple everyday ingredients and is ideal for a weeknight dinner.
Why You'll Love This Jeera Chicken Recipe
Wondering what to do with chicken breasts? Looking for healthy and easy chicken recipes for dinner with few ingredients? Look no further.
This delicious jeera chicken recipe is all that you love about chicken:
It is one of the easiest ways to make chicken breast tastier and exciting. (You can use other cuts of chicken too.)
This jeera chicken, like my 5-ingredient chicken curry, does not need a ton of spices. Though we need a couple of whole spices, they can be replaced with store-bought ground ones.
If you're looking for an alternative to garam masala, don't. This recipe does not need garam masala.
Roasting and grinding fresh spices deepens the flavors. That's the reason recipes like varutha chicken curry and black chana soup taste so good.
Ingredients
(You can find the exact measurements and instructions in the printable recipe card at the end of this page.)
Chicken: You can use chicken breasts or thighs. You can also use bone-in pieces (increase the cooking time by 5 to 10 minutes).
Whole spices: Peppercorns, cumin and coriander seeds. If not available, you can use ground versions with a slight difference in flavor.
Ginger-garlic paste: If you don't make fresh paste at home, grate 3 cloves of garlic and 1-inch piece of ginger.
Yogurt and lime juice: To marinate and tenderize the chicken.
Oil: I've used olive oil here. You can use any cooking oil of your preference.
How To Make Jeera Chicken: Step by step
Marinate Chicken
Clean and chop 850 grams/30 ounces of chicken into bite-sized pieces. Add 1 teaspoon chili powder, 1 teaspoon salt, 1 tablespoon each yogurt and lime juice.
Let the chicken marinate for about 10 minutes while you prepare the rest of the ingredients. Marinating chicken, even in recipes like chicken qeema gives a flavor boost.
Roast and Grind Spices
Dry roast 2 teaspoons of cumin seeds and 1 teaspoon each of peppercorns and coriander seeds in a pan.
Let the spices cool. Grind them in a spice blender until almost smooth.
Prepare the Garnish
Heat ½ teaspoon oil in the pan. Add 2 tablespoons of chopped cashews and a handful of halved curry leaves. Roast until the cashews are browned. Remove and keep aside.
Make Jeera Chicken
Heat 1 tablespoon of oil in the pan. Add a finely chopped onion and sauté until translucent.
Stir in a minced green chili and 1 teaspoon ginger-garlic paste. Sauté until the raw smell is gone and you get a nice aroma.
Add in the marinated chicken. Sauté until the chicken changes color, for about 5 to 10 minutes.
Cover and cook for 10 minutes, stirring once after 5 minutes.
Open the lid and add the ground jeera spice mix.
Stir for about 5 to 10 minutes until the chicken is browned well and most of the water evaporates.
Garnish
Garnish with chopped coriander leaves and roasted cashews and curry leaves.
Recipe Tips
Marinating: If you have the time, marinate the chicken longer. (8 hours or even overnight is fine.)
Tenderizing: The yogurt and lime juice in the marinade tenderize the chicken. Want your jeera chicken to be even softer and juicier? Try this hack for tenderizing chicken breasts that I use for sesame chicken stir fry. (You don't have to tenderize if using chicken thighs.)
Spices: You can substitute the whole spices (cumin, coriander and pepper) with the ground ones. Ensure that you roast them on a very low flame (for not more than 2 to 3 minutes) before adding to the chicken. Ground spices tend to burn easily.
Ginger-garlic paste: If you don't have homemade ginger-garlic paste, grate them. DO NOT use the store-bought paste. The freshness of ginger and garlic is important for this recipe.
Scaling: This recipe can be adapted according to the number of people you are serving.
Storing leftovers: Leftovers can be stored in the fridge for 2 days. If you want to store it longer, freeze it.
Make ahead: This jeera chicken recipe can be made ahead and frozen or refrigerated. It can be frozen for up to 2 weeks.
How to reheat: Thaw it completely (overnight) in the fridge and reheat using a pan, sprinkling a little water. Reheating in the microwave is not advisable since it might change the texture of the chicken.
Common Questions About Jeera Chicken Recipe
Why is jeera used in cooking?
Jeera or cumin has a rustic and earthy flavor that complements the other spices like coriander and cayenne. It can be used in meat, poultry, egg or vegetable dishes to make them extra-delicious. Jeera has numerous health benefits and has long been used in traditional medicine. Cumin also aids digestion by increasing the activity of digestive proteins.
What makes chicken soft and juicy?
Marinating the chicken with chili powder, salt, lemon juice and/or yogurt tenderizes the chicken and make it soft. Using bone-in chicken or boneless chicken thighs can also give you juicy chicken. If you're using boneless chicken breasts, you can use the velvetting technique to further tenderize the chicken (as mentioned in the recipe tips above).
What is the fastest way to add flavor to chicken?
Chicken is quite versatile and can take on any flavors easily. A quick marination (for at least 10 minutes) with chili powder, salt and lime juice adds basic flavors to chicken. You can add more flavors towards the end of cooking. Roasting and grinding a few spices like cumin and coriander takes only a few minutes. It is well worth the deep flavors that make the chicken delicious.
Health Benefits of Jeera (Cumin)
Cumin has many evidence-based health benefits. Some of these have been known since ancient times, while others are only just being discovered.
Cumin aids digestion and may also reduce symptoms of irritable bowel syndrome by increasing the activity of digestive proteins.
It is very dense in iron, providing almost 20% of your daily iron in one teaspoon.
It contains antioxidants that stabilize free radicals.
Cumin supplements may help improve blood sugar control.
Cumin supplements have improved blood cholesterol in multiple studies.
Cumin's traditional use as a seasoning may reduce food-borne illnesses.
★★★★★Did you try this recipe? Please give a star rating in the comments below ★★★★★
HUNGRY FOR MORE? Join over 1000 home cooks like you who subscribe to my weekly newsletter to get all the latest recipes right in your inbox. Or follow me on your favorite social media: Facebook, Pinterest, Instagram, and YouTube. Thank you and happy cooking!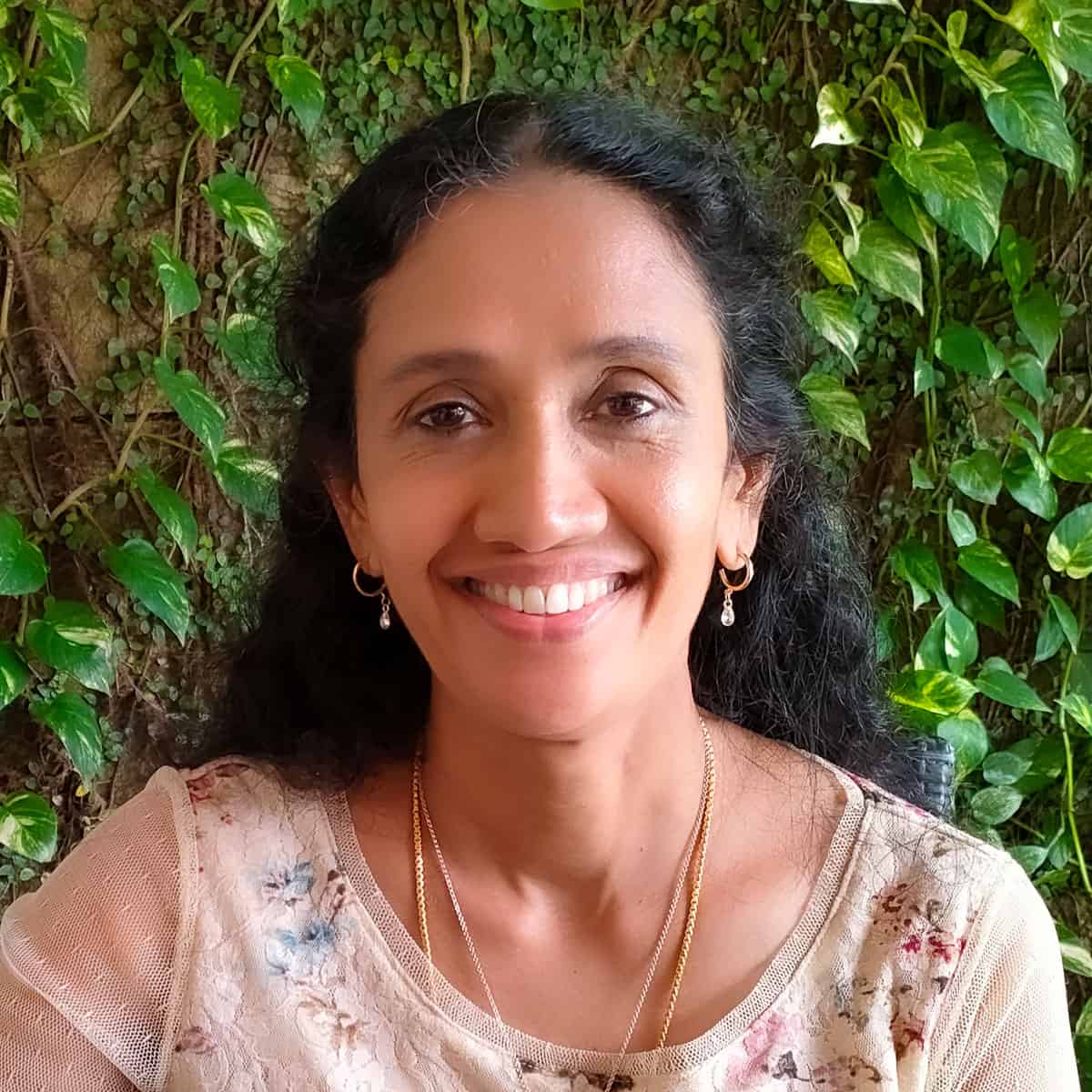 Hi! I'm Sheeba, welcome to Go Healthy ever after!
I have a passion for cooking delicious nourishing food that's easy to cook with fresh natural ingredients free from additives or preservatives. The easy healthy recipes you find here will inspire you to cook with creativity.
Copyright secured by Digiprove © 2023