Looking for a crispy twist on traditional chicken breasts? Try this delicious baked panko chicken breasts recipe. Whether you're preparing a quick weeknight meal or impressing guests at a dinner party, these panko crusted chicken breasts are sure to satisfy even the pickiest eaters. Learn the secret to juicy panko chicken with 2 easy ways of tenderizing boneless chicken breasts.
Why you'll love this breaded panko chicken
Tender chicken breasts are coated in a golden, crunchy panko breadcrumb crust that adds a delightful texture to every bite. One of the easiest thin sliced chicken breast recipes, this panko crusted chicken is:
Easy to make and can be done in large batches on a sheet pan.
A guilt-free and flavorful twist on breaded panko chicken recipe.
Crowd-pleasing dish that will leave everyone craving more.
Delicious combination of juicy chicken and crispy panko coating.
Tender and lean chicken breasts coated in a light panko breadcrumb crust, delivering a satisfying crunch without the excess oil and calories of traditional frying.
Perfect for those looking to maintain a healthy lifestyle without sacrificing flavor. Baking instead of frying keeps the panko crumb chicken light and healthy.
A healthier way to enjoy a crispy and satisfying chicken dinner, when served alongside a vibrant salad or roasted vegetables.
Let's get cooking right away! (Remember to read ALL the tips and tricks that'll help you make the best panko chicken.)
Video
Ingredients
(You can find the exact measurements and instructions in the printable recipe card at the end of this page.)
How to make panko crusted chicken: step by step
1. Slice chicken breasts
Slice each chicken breast horizontally into thin cutlets. This helps the chicken absorb the flavors better and faster. (As in baked thin-sliced chicken breasts recipe.)
2. Tenderize chicken breasts
Secret to juicy chicken: This is the same tenderizing hack I use in recipes like sesame chicken stir fry and tandoori chicken tikka. Add 2½ teaspoons of baking soda to the chicken cutlets. Mix well and allow them to soak. After 20 to 30 minutes, rinse the chicken a couple of times. This technique called velvetting is a very easy way to tenderize boneless chicken breasts.
Tenderize again: Cover the chicken cutlets with plastic wrap. Using a meat tenderizer, pound the chicken. (If you don't have a tenderizer, use a heavy saucepan or skillet.) This step 2 not only helps tenderize the meat further but also ensures uniform thickness so they cook evenly.
3. Season the chicken
Pat the chicken dry with kitchen towels to remove excess moisture. This step is very important since it helps make the panko crusted chicken crispy.
Season the chicken cutlets with ¾ teaspoon chili powder, ¾ teaspoon salt and 1 tablespoon lemon juice.
Pierce all over the chicken slices with a fork. This helps the seasoning penetrate better. Let them marinate for 15 minutes while you prepare the rest of the ingredients. If you're marinating longer, keep them in the fridge.
4. Prepare egg wash
Beat an egg with a large pinch each of chili flakes, pepper and salt.
5. Prepare breadcrumb mix
Take ¾ cup breadcrumbs, ¼ cup grated parmesan, ¼ cup finely chopped parsley, 1½ tablespoons olive oil, zest of 1 lemon (about 1 tablespoon), ½ teaspoon chili flakes, ¾ teaspoon garlic powder, ¾ teaspoon onion powder, ½ teaspoon salt and ½ teaspoon pepper.
Mix all the ingredients to get a uniform mixture:
6. Bake panko crusted chicken
Preheat the oven to 230°C/ 446°F.
Dip each marinated chicken cutlet in egg wash and coat with the panko crumb mix.
Place the panko crumbed chicken slices on a baking tray or sheet pan. Ensure that they don't touch each other.
Place the tray in the middle rack of the oven and bake for 10 minutes.
After 10 minutes, flip the chicken pieces and bake for another 10 minutes. Let them rest on a cooling rack for 5 minutes and you're done. Crispy panko crusted chicken full of flavors and also guilt-free!
Tips to make crispy panko chicken
Breadcrumbs: I recommend panko breadcrumbs since they turn out crisper than regular ones. I've used them in recipes like golden fried prawns and Italian potato croquettes, too.
Oil for baking: You don't have to spray oil before baking since we add olive oil to the breadcrumbs. This is the secret to uniform browning of the chicken cutlets.
Parmesan: Buy a block of Parmigiano Reggiano and grate it. The packaged grated parmesan is not as flavorful.
Line the baking tray with parchment paper. (In my experience, panko chicken turns out crisper on baking paper rather than reusable silicone mat which I've used above.)
Use a grill: You can also use a grill pan for baking (as shown below).
Variation: In addition to or as a substitution to fresh parsley, you can use dried parsley or any dried herb of your choice. (Replace fresh herbs with dried ones in the ratio of 3:1.) Rosemary, thyme, basil, parsley, or mixed Italian herbs: anything works here.
Mediterranean twist: Drizzle a few spoons of spicy feta dip with paprika and serve.
You can also use this recipe to make panko crusted chicken tenders. Follow the same instructions, reduce the cooking time by 5 minutes.
Freezing uncooked panko chicken: If you want them to be as crisp as the fresh ones, freeze the panko coated chicken for about an hour before baking.
Making it for a crowd
Making it for a crowd
This recipe can be easily scaled up or down. Use the slider that will appear if you hover your mouse over the number of servings in the recipe card below.
Storage and making ahead tips
Storing: Panko chicken breasts can be stored in the refrigerator in an airtight box or ziplock bag. They keep well for 2 to 3 days. You can freeze them (upto a month) if you want to store them longer. However, the texture may change slightly.
Meal-prep: If you're planning to make ahead, bake the panko crusted chicken for less time. Take them out of the oven 5 minutes earlier. This way, you can ensure that the chicken does not get overcooked when reheated.
Reheating: Reheat the panko chicken in the same way as you baked them, on a baking tray or grill pan. Heat at 230°C/ 446°F for 5 to 10 minutes. If reheating from the freezer, thaw them overnight in the fridge.
Common questions about panko crusted chicken
Why is my breaded chicken soggy?


Excess moisture: Moisture on the surface of the chicken can make the breading soggy. Make sure to pat the chicken dry with a paper towel before marinating it. Additionally, shake off excess marinade before breading.

Inadequate coating adhesion: Ensure that you thoroughly coat the chicken with egg wash before applying the breadcrumbs. The flour or egg acts as a binder to help the breadcrumbs adhere better.

Insufficient breading: If the layer of breadcrumbs is too thin, it may not provide enough insulation to keep the moisture from escaping. Make sure to press the breadcrumbs firmly onto the chicken and create a substantial coating.

Incorrect cooking temperature: Cooking at too low of a temperature or for too long can lead to excess moisture being released from the chicken, resulting in a soggy coating. Ensure that your oven temperature is high enough (230°C/ 446°F) to quickly seal the exterior and create a crispy crust.

Overcrowding the cooking surface: Leave enough space between the chicken pieces to allow for even cooking and airflow. You can also use a wire rack placed on a baking sheet. This allows hot air to circulate around the chicken, preventing it from becoming soggy on the bottom.

Incorrect cooking time: Pay close attention to the cooking time, ensuring the chicken reaches a golden brown color. Undercooked chicken may have a soft texture, while overcooked chicken can become dry.

What is panko made of?

Panko is a type of breadcrumb commonly used in Japanese cuisine.
Unlike traditional breadcrumbs, which are made from dried and finely ground bread, panko is made from crustless white bread that is processed differently to create the distinct flaky texture of panko. The bread used to make panko is typically made without using yeast.
The absence of crust and the unique processing method give panko its airy and crispy texture. It absorbs less oil during frying, resulting in a lighter and crunchier coating compared to traditional breadcrumbs.

Can you use panko without flour?

Yes, you can use panko without flour. While flour is often used as a preliminary coating to help the breading adhere better to the chicken or other ingredients, it is not strictly necessary when using panko breadcrumbs. This is particularly true when baking panko chicken in the oven rather than frying.
I've tried making panko crusted chicken with and without flour. I did not find much of a difference in terms of ease of cooking. Neither did the breadcrumbs fall off the chicken.
Using panko without flour can result in a lighter and crunchier texture, allowing the flavor of the breadcrumbs to shine.

How do you get panko to stick to chicken?

You can ensure that panko sticks to chicken with 3 simple steps:
1. Dip in egg wash: Make sure the chicken is fully coated with the egg mixture.

2. Press chicken into panko: Gently press the chicken into the panko, ensuring it adheres to all sides. Lightly pat the panko onto the chicken to help it stick.

3. Set aside: After breading each piece, let the chicken sit for a few minutes before cooking. This resting time allows the coating to adhere better to the chicken.

Why is my chicken always dry and chewy?

1. Overcooking the chicken: Cooking at low temperatures for long period of time can lead to dry and chewy chicken. When you cook thin sliced chicken breasts, stick to high temperatures and shorter cooking time to retain moisture and tenderness.

2. Not tenderizing: One way to prevent dryness is to tenderize the chicken before cooking. This involves pounding the chicken or velveting with baking soda (as shown above).

3. Not marinating: Marinating chicken before cooking can help infuse flavor and moisture into the meat. Marinades containing ingredients like lemon juice, yogurt, buttermilk, or herbs can help tenderize and moisten the chicken.

4. Lack of seasoning: Proper seasoning is crucial for flavor and moisture retention. Salt the chicken before cooking to enhance its taste.

5. Not basting or adding fat: You need enough fat to keep the chicken moist during the cooking process. In this recipe, the olive oil and parmesan mixed with the panko crumbs provide sufficient fat. The panko crust also locks in the moisture.

6. Not resting the chicken: Resting the chicken for a few minutes after cooking allows the juices to redistribute throughout the meat, resulting in a more tender and moist chicken.

7. Not slicing against the grain: When serving the cooked chicken, be mindful of slicing against the grain. This technique helps break up the muscle fibers, making the meat more tender and juicy.
What to serve with baked panko chicken
Panko crusted chicken breasts can be used as patties for chicken burgers. They can also be paired with:
Salads
Click here for more salads.
Sides
Click here for more side dishes.
More chicken recipes
★★★★★Did you try this recipe? Please give a star rating in the comments below ★★★★★
HUNGRY FOR MORE? Join over 1000 home cooks like you who subscribe to my weekly newsletter to get all the latest recipes right in your inbox. Or follow me on your favorite social media: Facebook, Pinterest, Instagram, and YouTube. Thank you and happy cooking!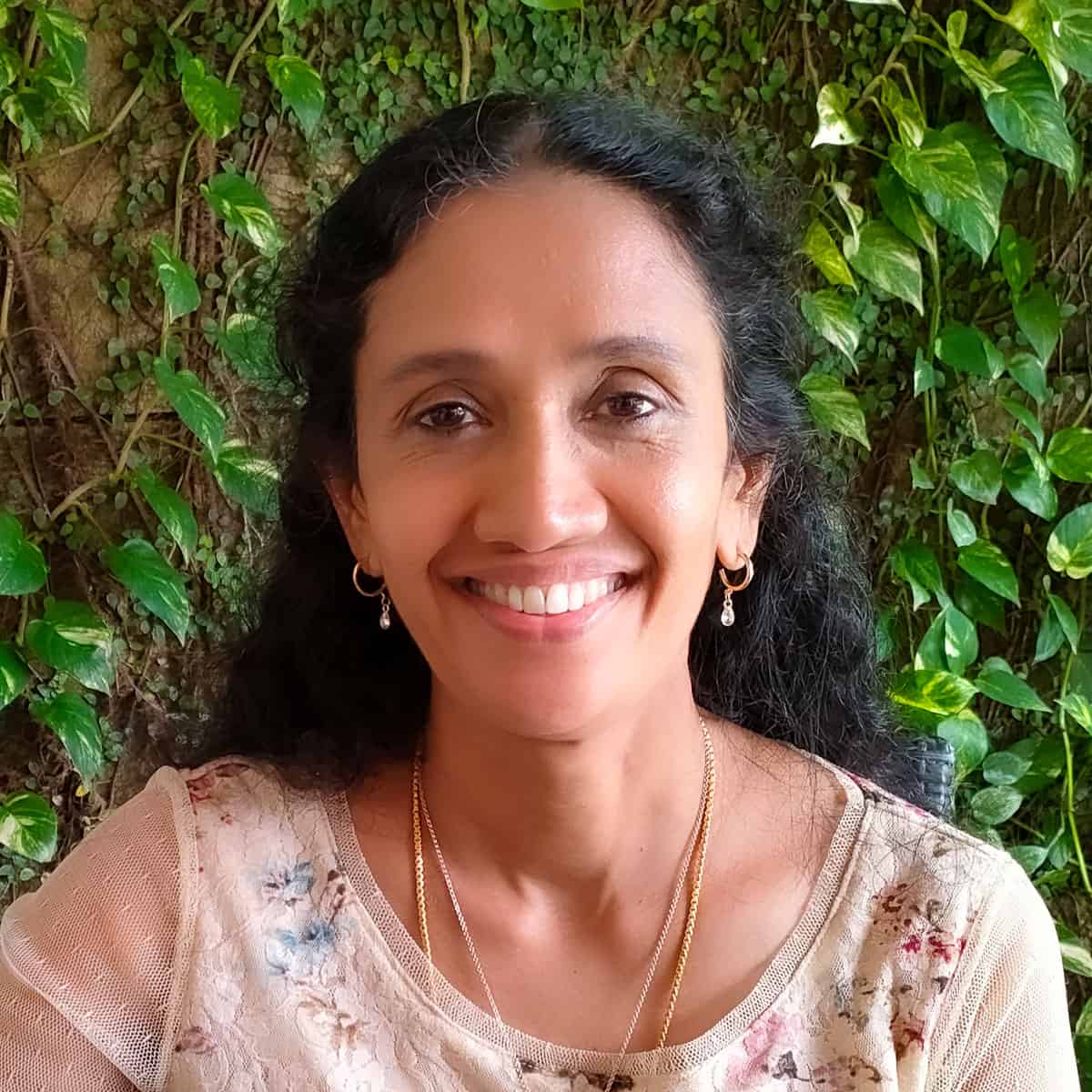 Hi! I'm Sheeba, welcome to Go Healthy ever after!
I have a passion for cooking delicious nourishing food that's easy to cook with fresh natural ingredients free from additives or preservatives. The easy healthy recipes you find here will inspire you to cook with creativity.
Copyright secured by Digiprove © 2023