Tandoori pomfret flavored with exotic Indian spices, cooked on stovetop and finished in the oven! This recipe gives you perfectly browned tandoori fish that is not greasy with oil. (It works for any fish, whole or fillets.)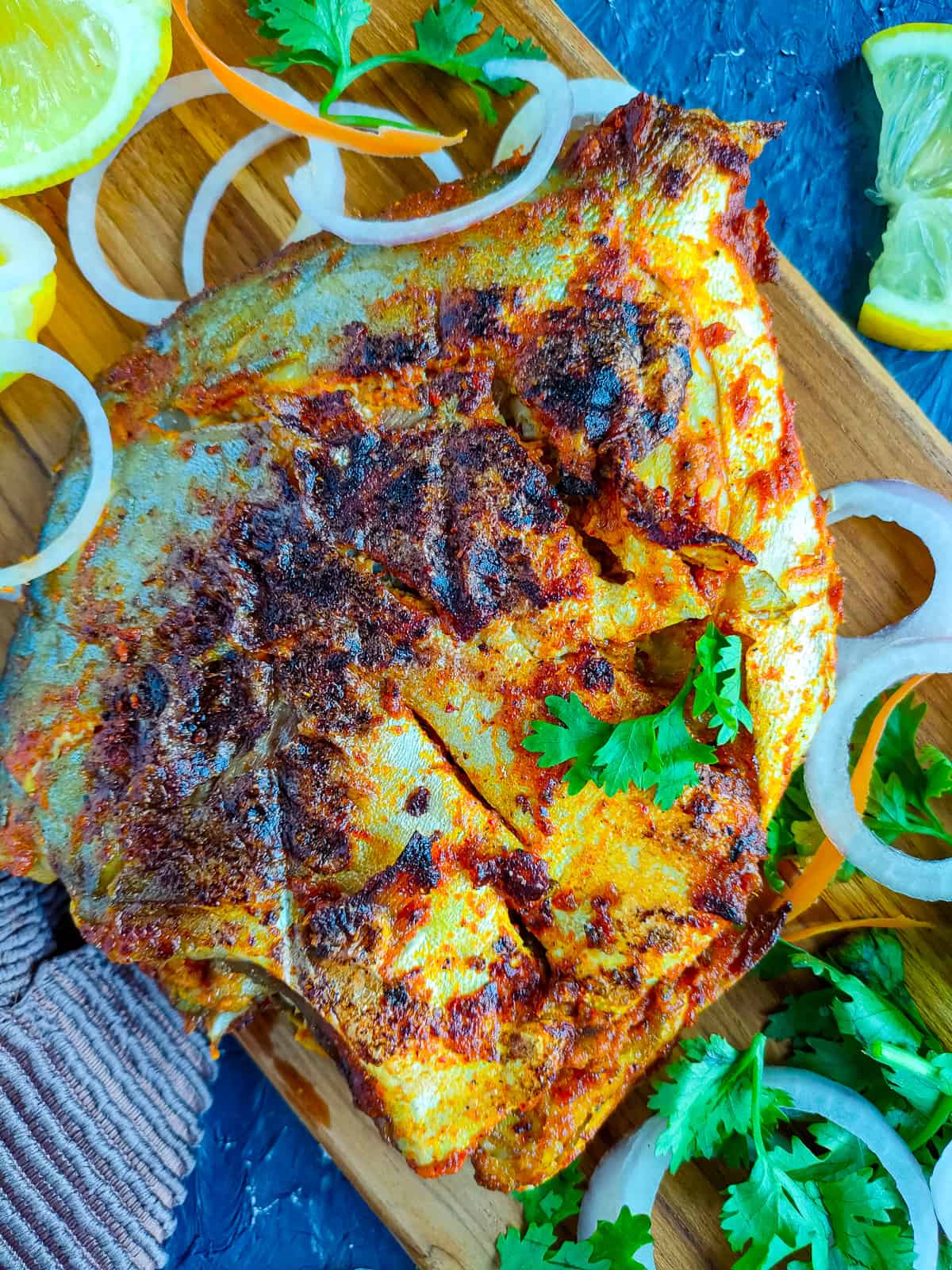 Why You'll Love This Recipe
Have you ever been overwhelmed by the thought of handling a whole fish? Or you thought frying fish was the only way to make fish taste good?
I was, too!
That was until I learned how to make this fish tandoori recipe. It is easier than you think. Once you master this recipe, making tandoori fish with any kind of fish will be a breeze.
As with all my tandoori and tikka recipes like tandoori prawn tikka, tandoori chicken tikka, and others, cooking fish tandoori is quite straightforward. It requires just 4 steps:
Prepare the fish
Marinate
Brown for 4 minutes in a pan
Roast in the oven for 15 minutes.
The secret to making good tandoori pomfret lies in how you prepare and marinate the fish.
Tandoori marinade is a rich aromatic marinade. Combined with fish, you need to cook it well to enjoy the flavors. Or else you'll be left with fish that tastes like chili powder!
No worries. I can guide you with step-by-step pictures and instructions.
For tandoori salmon tikka, I used a toned-down version of the marinade. You wouldn't want to do that with pomfret. Tandoori flavors go amazingly well with white fish.
One option is to shallow-fry the pomfret with at least a cup of oil (which is an absolute no-no when you're into low-calorie cooking). It also reduces the health benefits of fish.
When you pan-grill the fish with a few spoons of oil, only the outer part of the fish gets cooked.
SOLUTION?
Brown the marinated fish on a pan and then finish in the oven. The whole cooking is done with a few spoons of oil or ghee. Goal achieved!
This recipe is quite flexible. You can also
use fillets or fish steaks
cook it entirely on the stovetop (if you don't have an oven)
cook it on a grill
Without further ado, here's how you do it:
Video
Ingredients
(You can find the exact measurements and instructions in the printable recipe card at the end of this page.)
Fish: I've used silver pomfret (also called butterfish/pompano) here. Any white fish can be used for this recipe.
Ghee/melted butter for browning and basting the fish.
Tandoori marinade:

Chili powder: I've used regular one for the heat. Cayenne pepper can also be used.
Kashmiri chili powder: This is for the flavor and color. Paprika is a close alternative.
Other spices are easily available at Asian stores. You can skip either cumin or coriander if you don't have one of them. (Don't leave out both 🙂 ) The taste will differ slightly depending on which one you use. Since there're a lot of flavors going on, nobody can tell the difference. Unless they've been eating tandoori pomfret all their lives 😉
Ginger garlic paste: Blend chopped ginger (1-inch piece) and garlic (4 cloves). A smooth paste works better.
Mustard oil: This gives the characteristic tandoori flavor. Not very close, but if you need a substitute, use olive oil /sunflower oil and ½ teaspoon of mustard powder.
Besan or chickpea flour helps the marinade stick to the fish and keeps it crisp. You can either buy roasted besan, or roast it yourself. (Dry roast in a small pan on low flame for about 5 minutes.)
Pink salt is more flavorful. If not available, you can substitute with the same amount of regular salt.
How To Make Tandoori Pomfret: Step by step
Prepare the Pomfret
Here comes the MOST IMPORTANT part of the recipe: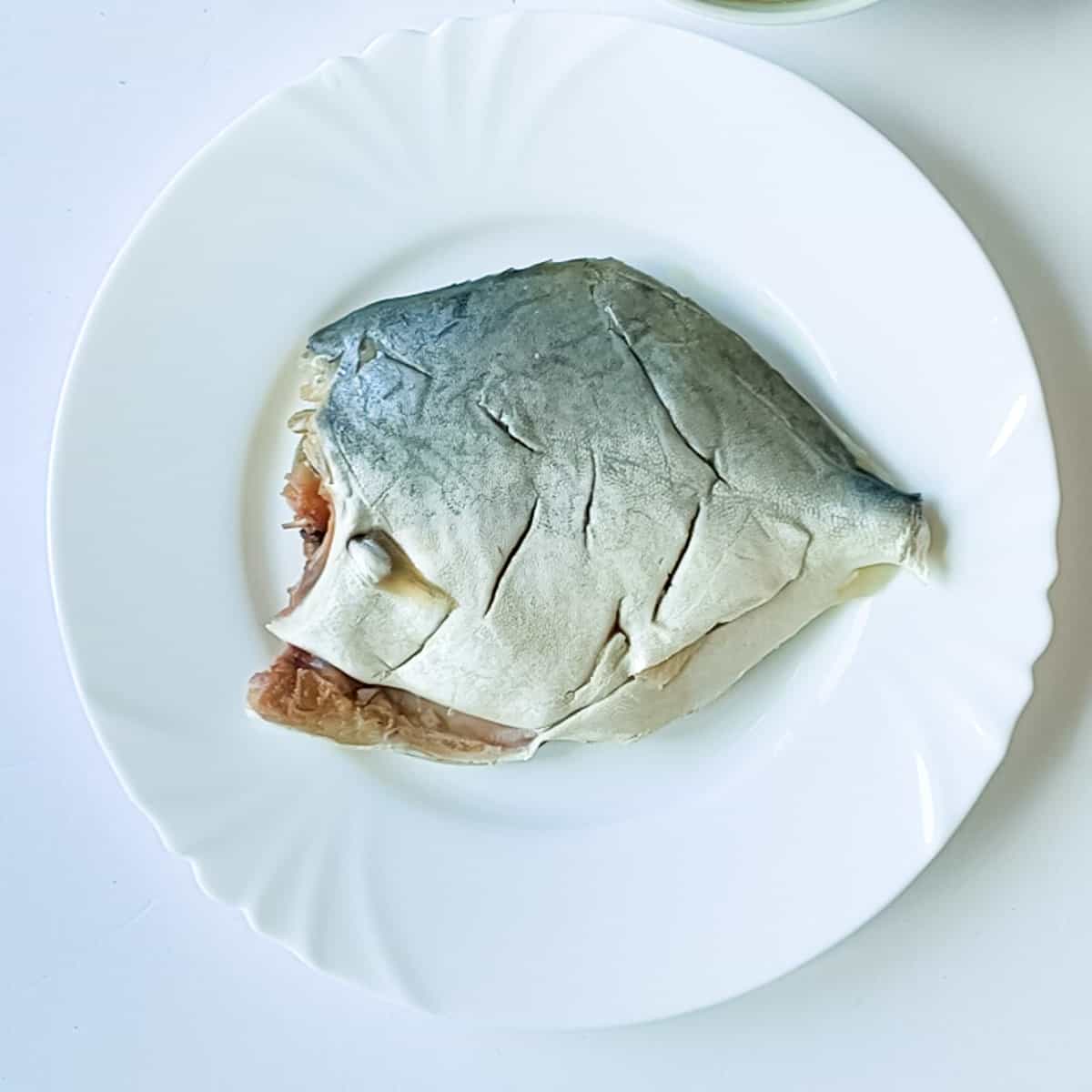 Remove the head and tail. Place the pomfret on a chopping board and slice it horizontally, leaving one end of the fish intact.
Open up and clean the inner part of the fish by removing the guts.
There's no need to remove the skin. Make deep cuts across the pomfret diagonally as shown.
First Marinade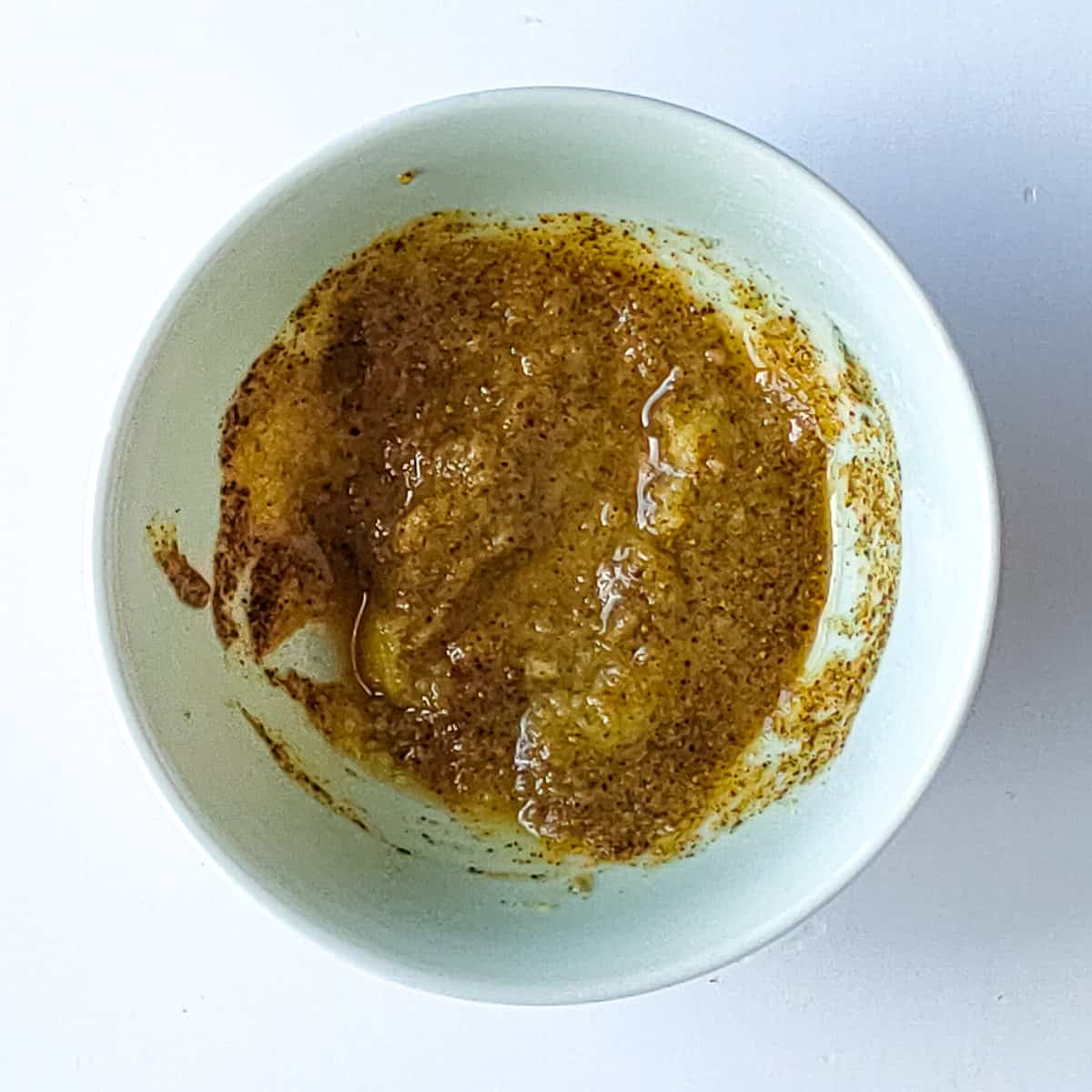 In a small bowl, mix ginger garlic paste, lemon juice, salt, and pepper.
Season the fish with the marinade, including the inner layers and the slits. Let it sit for 5 minutes while you prepare the second marinade.
Tandoori Marinade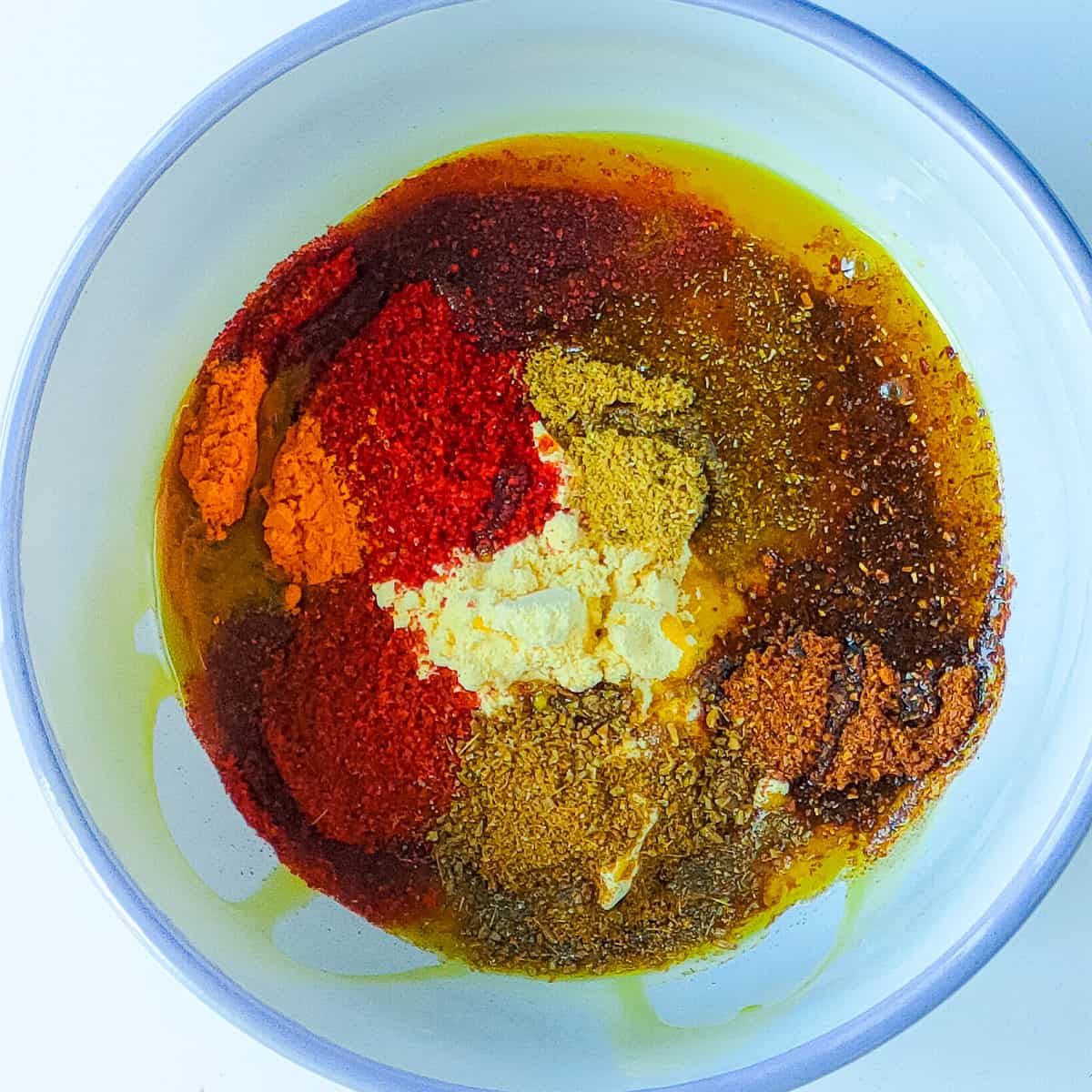 Take yogurt, mustard oil, roasted besan, and spices in a small bowl.
Whisk everything together until you get a homogenous mixture.
Coat the fish with the marinade. Ensure that you cover the inside and the slits too.
Let them marinate for 30 minutes. (You can marinate for up to an hour for best results.)
Pan-fry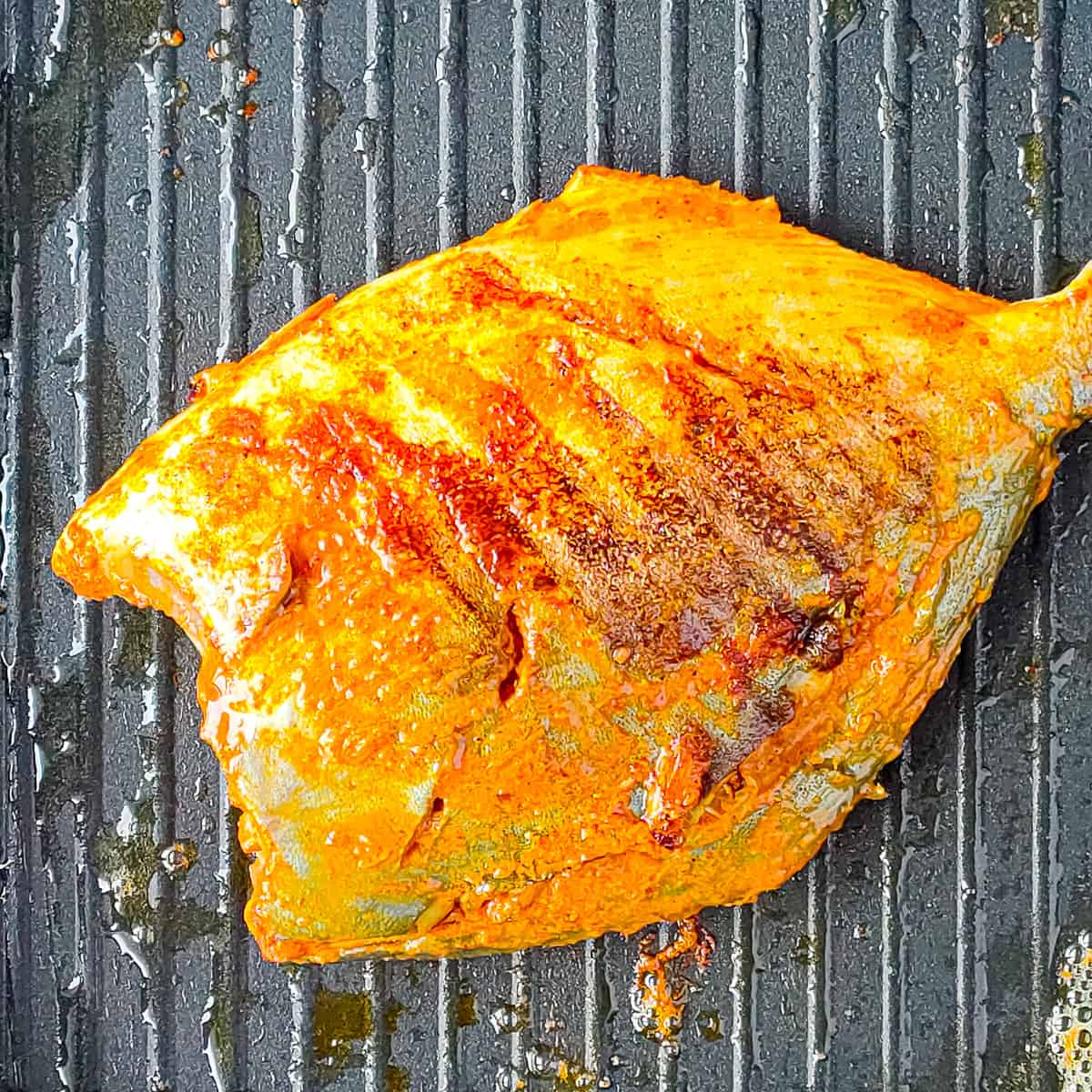 Use a grill pan or a regular pan. Brush with oil, ghee or melted butter. Brown the fish for about 2 minutes.
Flip and brown the other side for 2 minutes.
Bake in the Oven
Preheat the oven to 200°C/392°F
Place the browned pomfrets on the oven grill. Baste with ghee/ melted butter. Grill in the oven for 10 minutes.
Remove the fish from the oven. Flip and baste with ghee. Cook for another 5 to 10 minutes.
Remove the grill from the oven and let it cool. Serve garnished with onion rings, julienned carrots, lemon slices and coriander leaves.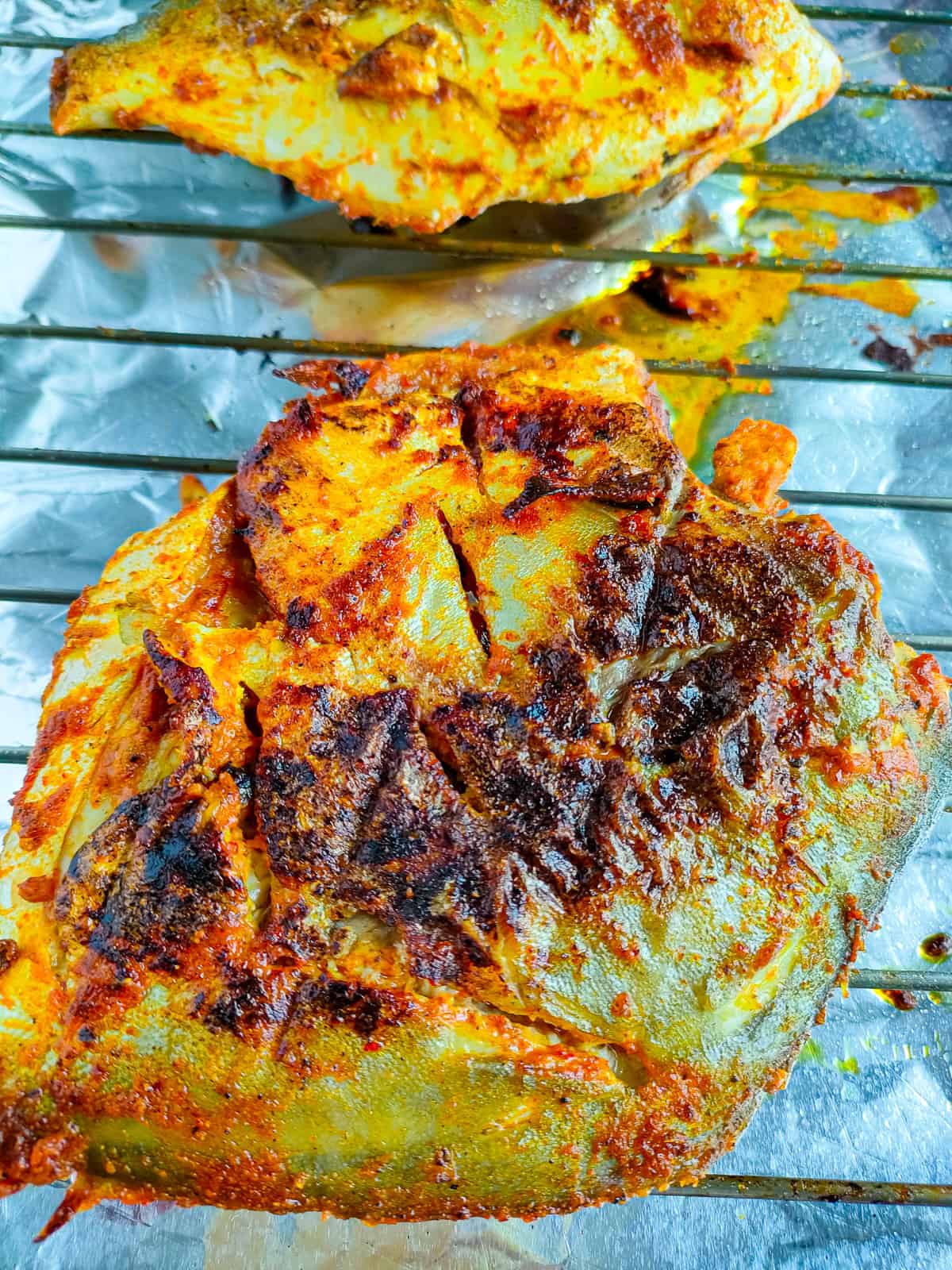 How To Cook Tandoori Pomfret Without An Oven
Tandoori fish can also be cooked on the stovetop in a pan (using the same amount of oil).
Instead of cooking the fish as a whole, slice it horizontally just above the center bone. Flip and slice the other side similarly. This way you can remove the bone and you'll get 2 fillets from each pomfret.
Marinate and brown both sides of the fish on the pan as per the instructions above.
Once the fish are browned, sprinkle about 2 teaspoons of water around the fish and cover them with a lid. Let the slices cook for 5 minutes on medium flame.
Open and flip the slices. Cover and cook again for 5 minutes.
Open and check for doneness. If not done or if you want it browned further, cook uncovered for a couple of minutes more. Remove from heat and serve!
You can also shallow-fry fish tandoori in a cup of oil (without going through these steps). But the idea is to minimize the oil used 🙂
Tandoori Fish Tikka
Fish tikka are nothing but bite-sized boneless cubes of fish with tandoori flavors. So you'll need fish fillets that can be diced into chunky pieces.
Any fish is fine. We don't generally prefer pomfret for tikka because they are thinner than the average fish.
Chop the fillets into 2-inch cubes. Use the same tandoori marinade. Place the marinated fish cubes on a sheet pan apart from each other. Baste with oil or ghee and roast in the oven at 200°C/392°F for 8 to 10 minutes. There's no need to flip.
Recipe Tips
Want a deeper color and flavor to your tandoori pomfret? Use the hack I used for tandoori salmon: When you make tandoori marinade, heat mustard oil and add it to Kashmiri chili powder. Once it cools down, add the rest of the marinade ingredients.
Grill placement: When you roast the fish in the oven, place the grill in the middle rack.
Cooking time will depend on how thick the fish are. To check if they're done, use a fork and test the thickest part of the pomfret. Perfectly cooked fish will be opaque and flake easily.
What To Serve With Tandoori Fish
Tandoori pomfret tastes delicious with chutneys and sauces like:
You can also pair it with lemon turmeric rice, or coconut cauliflower rice for a low-carb option.
Going healthy ever after?? 😉 Try serving fish tandoori with protein-rich salads like Kabuli chana salad or chana dal salad.
Or pair it with mango pomegranate salad for a sweet treat.
Some yummy soups to go with this tandoori fish would be: one-pot chana dal soup or black chana soup
More Seafood Recipes
★★★★★Did you try this recipe? Please give a star rating in the comments below ★★★★★
HUNGRY FOR MORE? Join over 1000 home cooks like you who subscribe to my weekly newsletter to get all the latest recipes right in your inbox. Or follow me on your favorite social media: Facebook, Pinterest, Instagram, and YouTube. Thank you and happy cooking!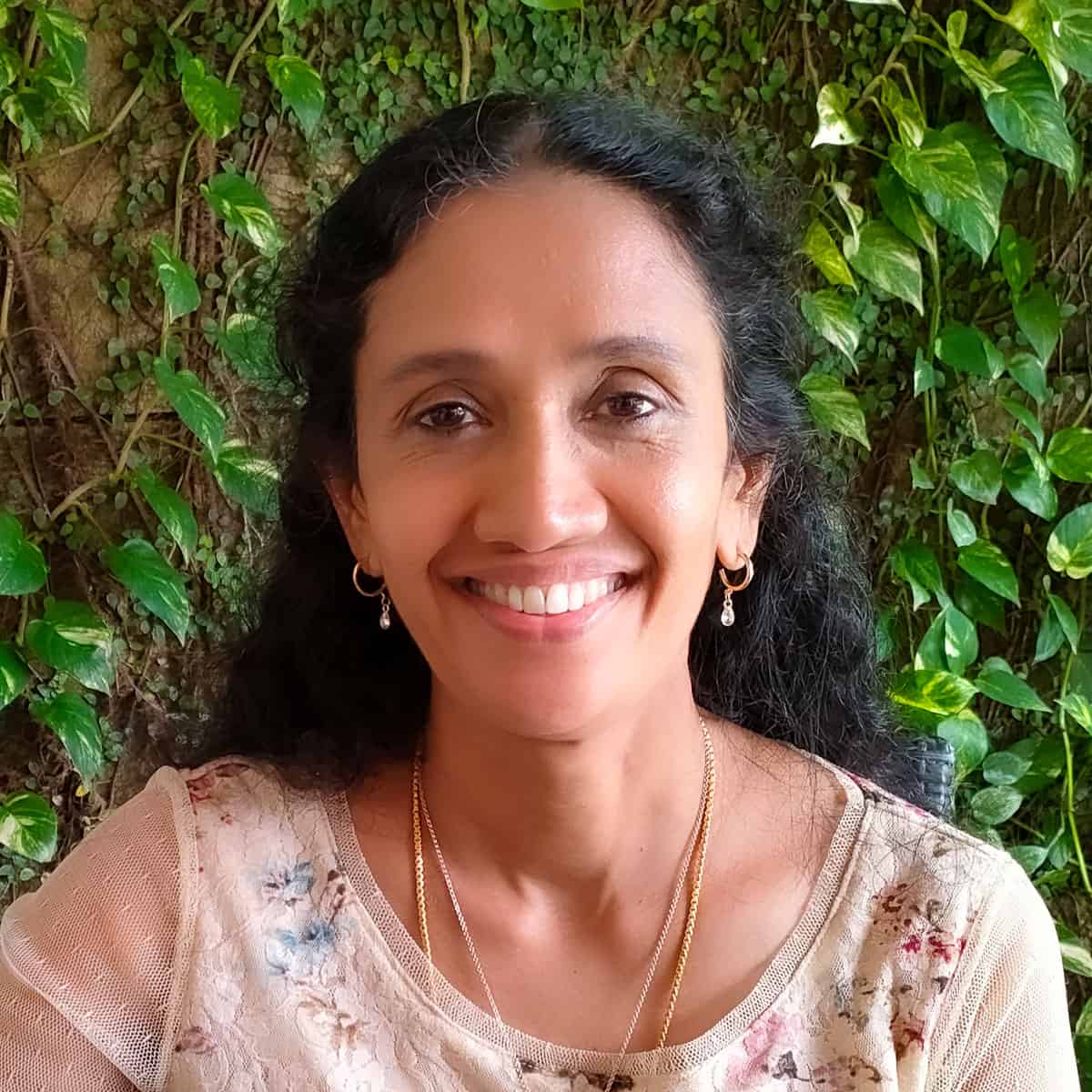 Hi! I'm Sheeba, welcome to Go Healthy ever after!
I have a passion for cooking delicious nourishing food that's easy to cook with fresh natural ingredients free from additives or preservatives. The easy healthy recipes you find here will inspire you to cook with creativity.
Copyright secured by Digiprove © 2022