Kerala parippu curry is an easy Kerala-style curry made with mung dal (split and skinned mung beans), coconut, and a few basic ingredients. Make a quick weeknight dinner with this creamy moong dal curry and rice.
Affiliate disclosure: This post contains affiliate links, which means I may receive a small commission, at no cost to you, if you make a purchase through a link.
Why You'll Love This Recipe
A simple dal with rice is always comforting. Like my palak kofta curry, it is creamy, delicious and full of nutrition.
This parippu curry is my go-to recipe when I want to cook a quick and easy curry for rice. More importantly, when I want to make one of my mom's delicious recipes.
Different regions in India have their own versions of dal curry.
The state of Kerala is known for its coconut flavored curries like coconut mung bean curry, 7-ingredient Kerala fish curry and easy nadan chicken curry.
Kerala-style parippu curry is made with dal, coconut and a few basic spices you might already have in your pantry. Like the egg kurma, no special spices or ingredients are required to make this easy dal recipe.
It is even easier than the above Kerala curries. But no less in flavor 🙂
This Kerala dal curry is also called sadya parippu curry. It is a part of onam sadya, an elaborate meal eaten during Onam, the main festival of Kerala.
Parippu curry is one of the many curries and side dishes that make up the vegetarian sadya.
Ingredients
(You can find the exact measurements and instructions in the printable recipe card at the end of this page.)
Dal: Mung dal (split and skinned mung beans) is extensively used for Kerala dal curry. But any dal like tuvar (toor) dal, masoor dal, or chana dal can be used here. However, the cooking time slightly differs for each type of dal (explained below).
Coconut oil and grated coconut give the parippu curry the authentic Kerala flavors. They can't be replaced or substituted. If you can't find grated coconut, use any form of fresh coconut meat. (You're going to blend it anyway.)
Whole spices: Similar to Mangalore fish curry and varutha kozhi curry, this dal curry uses both whole spices and ground spices. Mustard seeds, cumin seeds and dry red chillies are required for tempering (tadka).
Ground spices: chilli powder, turmeric and asafoetida.
Asafoetida,also called hing, adds flavor and also helps digest dal better. If unavailable, you can substitute with 1 teaspoon of grated ginger. The flavor is not the same, but serves the purpose. I recommend using it especially if you're not used to dal/lentils.
Pearl onions, garlic and curry leaves also add to Kerala flavors.
How To Make Parippu Curry: Step by step
How To Cook Moong Dal In An Instant Pot
Rinse 1 cup of mung dal and place in an instant pot. Add turmeric powder, asafoetida and 2 cups of water.
Close the lid and pressure cook for 10 minutes.
Let the pressure release naturally.
You get well-cooked creamy dal!
How To Cook Mung Dal In A Pressure Cooker
For 1 cup of moong dal, add 2½ cups of water, along with turmeric and asafoetida. Cook on high flame for 1 whistle. Lower the flame and cook for 1 whistle. Wait for the pressure to release before opening the lid.
How To Cook Dal In A Pot
Soak moong dal for 15 minutes. Place it in the pot with 3 cups of water (with turmeric and asafoetida). Bring it to a boil, then simmer. Add a few tablespoons of hot water if it becomes too thick. Simmer for 30 to 40 minutes until the dal is soft and creamy.
Other types of dal can be cooked the same way, by adding an additional cup of water and 15 to 20 minutes more of cooking time.
How To Cook Other Types of Dal
If you're using toor dal, masoor dal or chana dal, use 3 cups of water for each cup of dal.
Instant pot
Masoor dal: 10 minutes (same as mung dal)
Toor dal: 15 minutes
Chana dal: 20 minutes
Pressure cooker
Masoor dal: 1 whistle on high flame and 1 whistle on low flame.
Toor dal: 1 whistle on high flame and 3 whistles on low flame.
Chana dal: 1 whistle on high flame and 4 whistles on low flame.
(The rest of the instructions are the same for all kinds of dal.)
Blend Coconut
Take grated coconut, cumin seeds and garlic in a blender jar. Add water.
Blend to an "almost" smooth paste. The paste should be creamy, with a little bit of texture.
Add Spices
Place cooked dal in a cooking pot. Add chili powder and salt. Mix well until combined.
Add hot water if the dal is too thick. Bring it to a boil.
Reduce the flame and add the blended coconut paste. Stir and simmer for 2 to 3 minutes. Turn off the flame before it starts boiling.
Tempering (Tadka)
This simple process of tempering at the end of cooking enhances the flavor of dal.
Heat coconut oil in a small pan. Add mustard seeds. Once they pop, add dry red chillies and onions.
Saute until the onions start to brown. Add curry leaves and continue to saute until the onions are well-browned.
Add the tadka to the curry.
Mix and serve with rice or chapati.
Recipe Tips
Chilli powder: Some brands of chili powder may clump together and may not mix well when added to the curry. To avoid that, mix the chilli powder with a tablespoon of water before adding it to dal.
Coconut paste: DO NOT let the curry BOIL after adding the coconut paste. Boiling will reduce the authentic coconut-cumin flavor.
What To Serve With Kerala Style Parippu Curry
This parippu curry tastes great with rice and vegetable side dishes like
Some chicken side dishes would be
Kerala dal curry with rice also pairs well with seafood dishes like
Printable Curry Paste Recipe
Grab a printable copy of the curry paste that helps home cooks like you cook different curries in 30 minutes or less:
More Curry Recipes
Love beans/ dal? You'll like these recipes too:
★★★★★Did you try this recipe? Please give a star rating in the comments below ★★★★★
HUNGRY FOR MORE? Join over 1000 home cooks like you who subscribe to my weekly newsletter to get all the latest recipes right in your inbox. Or follow me on your favorite social media: Facebook, Pinterest, Instagram, and YouTube. Thank you and happy cooking!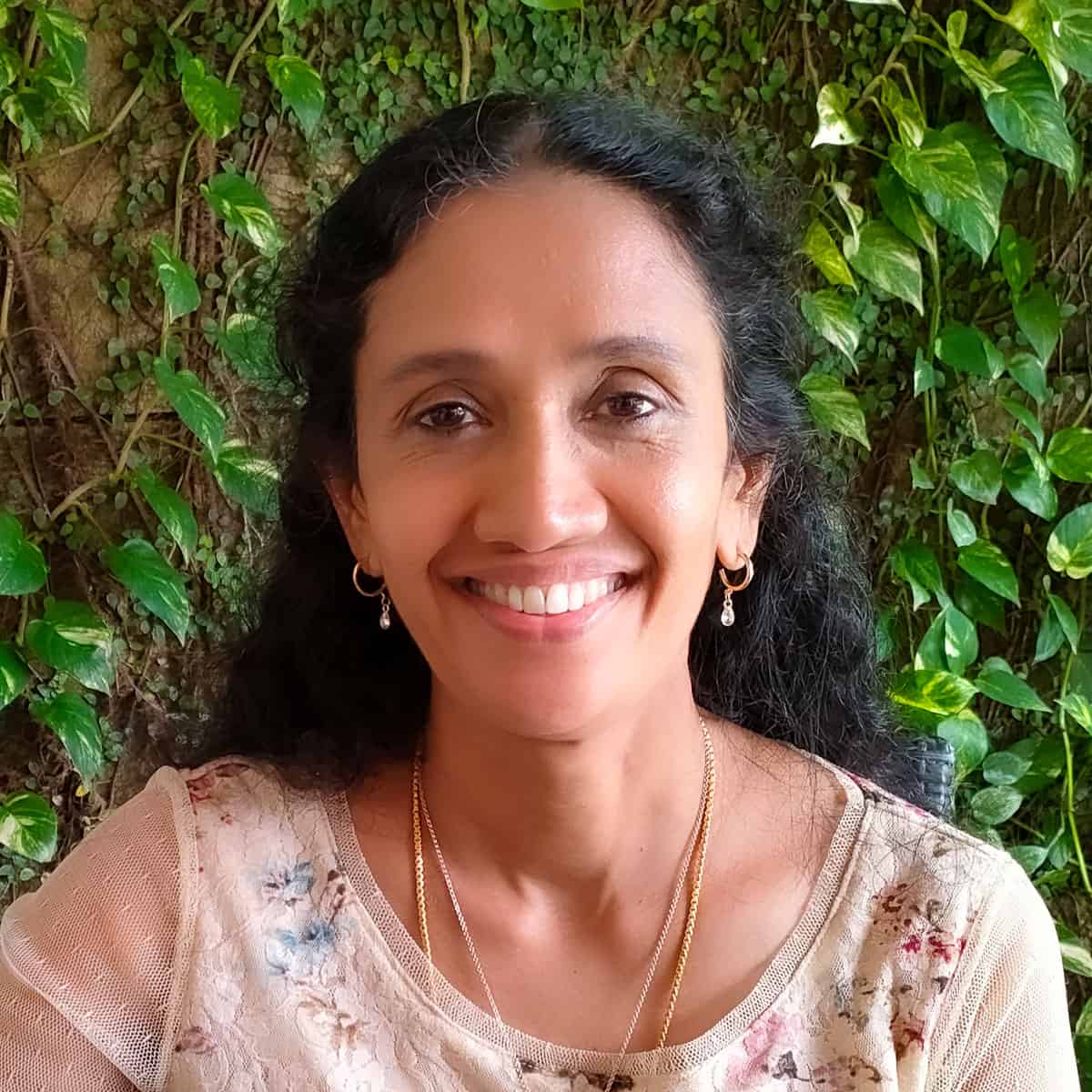 Hi! I'm Sheeba, welcome to Go Healthy ever after!
I have a passion for cooking delicious nourishing food that's easy to cook with fresh natural ingredients free from additives or preservatives. The easy healthy recipes you find here will inspire you to cook with creativity.
Copyright secured by Digiprove © 2022-2023