Chicken mince kebabs can be easily made at home with boneless chicken breasts or thighs, simple Indian spices, and a surprising secret ingredient. These exotic chicken keema kebabs can be served as party appetizers. They are also easy enough to be eaten as starters (or even mains) for a cozy family dinner.
Affiliate disclosure: This post contains affiliate links, which means I may receive a small commission, at no cost to you, if you make a purchase through a link.
Why You'll Love This Kebab Recipe
Chicken keema kebabs are one of the best Indian chicken mince recipes because:
They can be made with chicken breast (the leanest meat that has very little fat), yet turn out juicy.
There is no need to tenderize chicken with a yogurt marinade (as in tandoori chicken tikka or jeera chicken) or with baking soda (like sesame chicken stir fry).
You don't need any special cooking equipment or technique to make these qeema kebabs. A grill pan or a regular pan would do.
No Skewers? It's fine. Who says kababs should be served on sticks? It is quite easy to make "cylinders" out of chicken mince and fry.
Like my chicken mince stir fry, these chicken kebabs get cooked very fast. They freeze well too, so you can prep them much ahead of time.
The secret ingredient in this keema kebab recipe?
BROWNED ONIONS.
Yes! The humble sauteed onions give a unique sweetness that balances the spices in this minced chicken kebab. They also help keep the mince kebabs moist and juicy.
Now, what are we waiting for? Let's get started!
Ingredients
(You can find the exact measurements and instructions in the printable recipe card at the end of this page.)
Chicken: I use boneless chicken breasts. Thighs can also be used.
Onion is an important ingredient in this recipe. I prefer red onions since they have more flavor than white ones.
Green chilies provide the heat. Choose serrano or jalapeno.
Spices: I use Kashmiri chili powder which gives flavor without much heat. You can use paprika instead. Others are basic Indian spices like cumin, coriander, turmeric and garam masala.
Herbs: Coriander leaves or mint leaves or a combination of both can be used.
Oil: Peanut oil is my preferred choice when it comes to frying/grilling since it has a high smoke point. You can also use olive oil.
How To Make Chicken Mince Kebabs: Step-by-step
(You can find the exact measurements and instructions in the printable recipe card at the end of this page.)
Mince The Chicken Breast
Chop the boneless chicken into chunks. Blot them with a kitchen towel to remove moisture. Place them in a food processor jar.
Add chopped ginger, garlic, green chilies, lime juice, salt and spices. Crack an egg and add. Drizzle a teaspoon of oil.
Process until everything is minced. The mixture, as in chicken keema curry, should have a little bit of texture to it.
Brown The Onions
Heat oil in a wide saute pan. Finely chop an onion and saute on medium flame, stirring frequently.
Fry (patiently) until the onions are well-browned. Keep aside to cool.
Add the browned onions and coriander leaves to the processed chicken mince mixture.
Mix with your hands until well combined.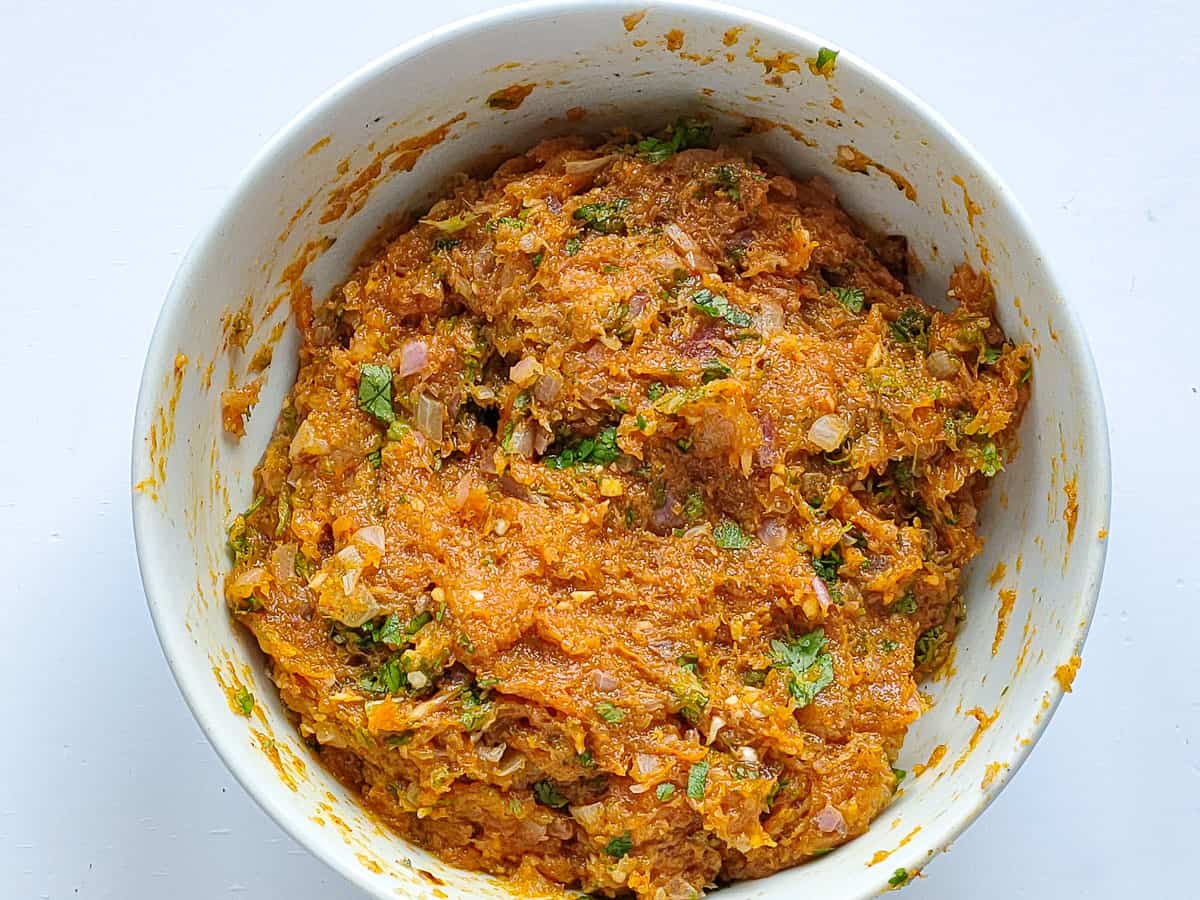 Shape Chicken Mince Into Cylinders
Take lime-sized balls out of the chicken keema and shape into cylinders.
Don't worry about perfection here. In fact, those imperfections give your chicken kebabs delicious charred edges! All that matters is they should be thin enough to get cooked on the inside.
Pan-fry the Keema Kebabs
Brush your grill pan (or regular pan) with oil. Once it is sizzling hot, place the chicken mince cylinders apart from each other.
Cook on medium-high heat. Keep turning the kebabs until they are browned on all sides. Fry in batches and don't overcrowd the pan.
Tips To Make The Best Chicken Keema Kebabs
Before processing: Ensure that there's no moisture on the chicken or other ingredients (including the herbs) before adding them to the food processor. (Extra moisture will make the kebabs absorb more oil, making them greasy.)
Chopping: You can finely chop ginger, garlic and chilies before processing. This will ensure that you don't bite into pieces that might escape the processor.
Processing: Stop when the mixture is minced but not blended all the way to a smooth paste. Those curves and crevices on the kababs make ALL THE DIFFERENCE!
Pan-frying: Chicken mince kebabs cook very fast. Do not fry for more than 5 to 6 minutes in total. Keep basting the kebabs with oil while frying. This is the secret to getting perfectly cooked soft and juicy chicken kebabs.
Common Questions About Minced Chicken Kebabs
What chicken is best for mince?
Boneless, skinless chicken breasts or thighs are the most convenient for mincing. Chicken breasts give you the leanest low-fat mince while thighs provide you with chicken mince that's slightly moister when cooked. However, for minced chicken kebabs, it makes only a slight difference since we take the above precautions
How do you mince chicken manually?
If you don't have a food processor, you can use a sharp knife. Slice the chicken lengthwise first. (Like how we did for thin sliced baked chicken breasts and panko chicken breasts.) Then slice them again into thin strips. After that, mince the strips using a knife. Mince and add the other ingredients to make the kebab mixture.
This way you'll get minced chicken similar to the one made with a food processor.
DO NOT use a high-speed blender to mince the chicken. Blender would puree the chicken rather than mince it. You need a bit of texture and not mushy chicken.
How do you bind mince kebabs?
In this kebab recipe, we use egg as a binding agent. A close substitute would be breadcrumbs.
Excess moisture will prevent the mince from binding well. So blot the chicken (before mincing) with paper towels to remove moisture. Ensure that the other ingredients (like herbs) are also free from extra moisture. This will help thicken the mince mixture so it binds well and doesn't stick to your hand.
Do you put eggs in kebabs?
Egg helps lock the juices in kebabs and keeps them moist. It also acts as a binding agent and prevents the chicken mince kebab from falling apart.
Why are my chicken kebabs dry?
Overcooked chicken tends to become dry. To prevent overcooking, fry or grill the chicken mince kebabs on medium-high heat. (Ensure the pan is sizzling hot when you place the kebabs.) Turn the kebabs while frequently basting with oil on all sides.
Another reason your kebabs turn dry is that they don't have much fat. Adding oil to the chicken mince mixture solves the issue.
Why is minced chicken healthy?
Ground chicken is a healthier alternative to red meat like ground beef with fewer calories, less saturated fat and less cholesterol. You can replace minced meat with minced chicken in almost any recipe.
Two things to keep in mind:
1. Chicken mince cooks faster (and tends to dry out if overcooked).
2. You need stronger flavors to make chicken mince taste as good as red meat. That's why sauteed onions and bold spices make these chicken keema kebabs delicious.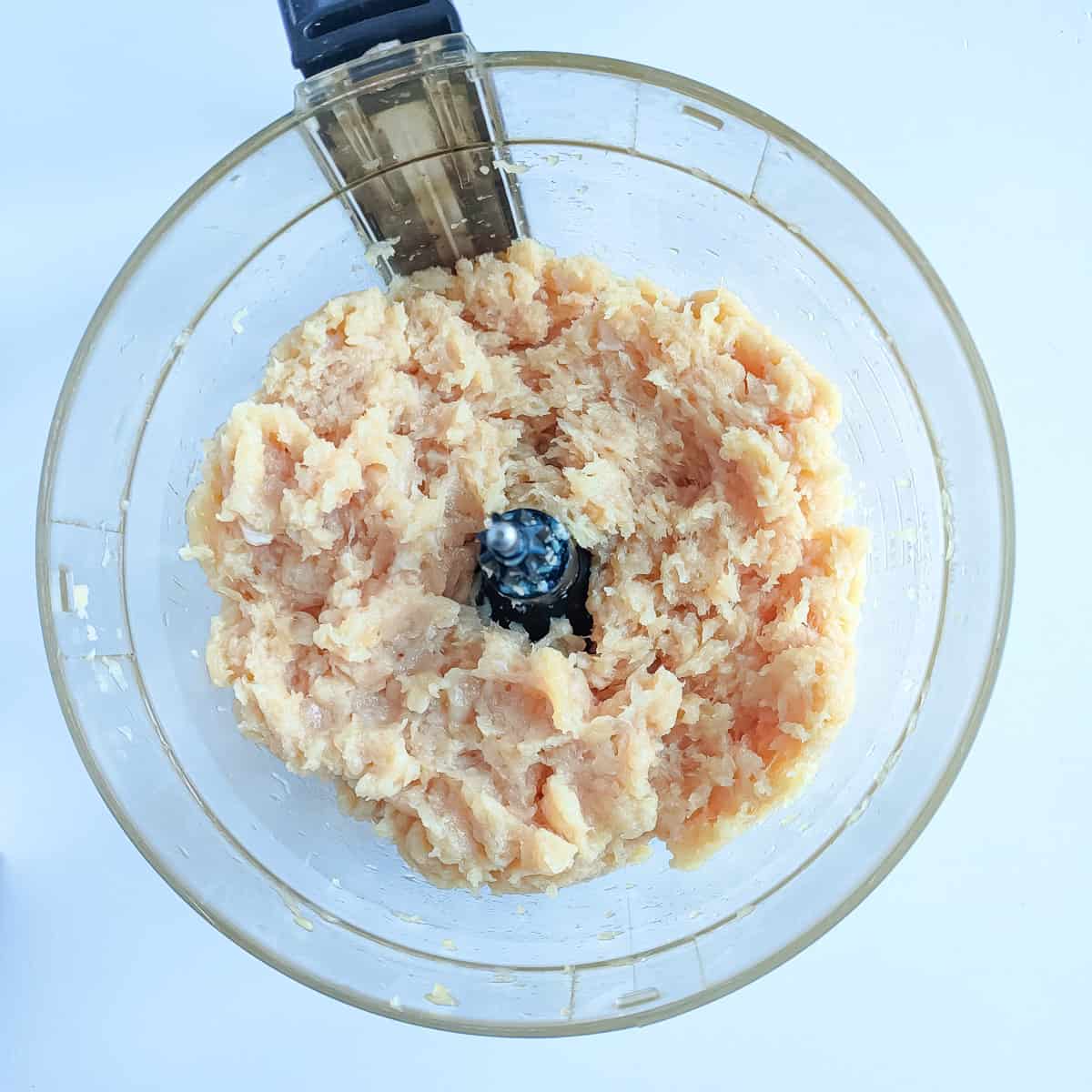 This is a complete tutorial on how to mince chicken at home with a food processor or by hand. Works for boneless chicken breasts, thighs, or any other cut of chicken.
Get the recipe
Recommended tools to make this recipe
★★★★★Did you try this recipe? Please give a star rating in the comments below ★★★★★
HUNGRY FOR MORE? Join over 1000 home cooks like you who subscribe to my weekly newsletter to get all the latest recipes right in your inbox. Or follow me on your favorite social media: Facebook, Pinterest, Instagram, and YouTube. Thank you and happy cooking!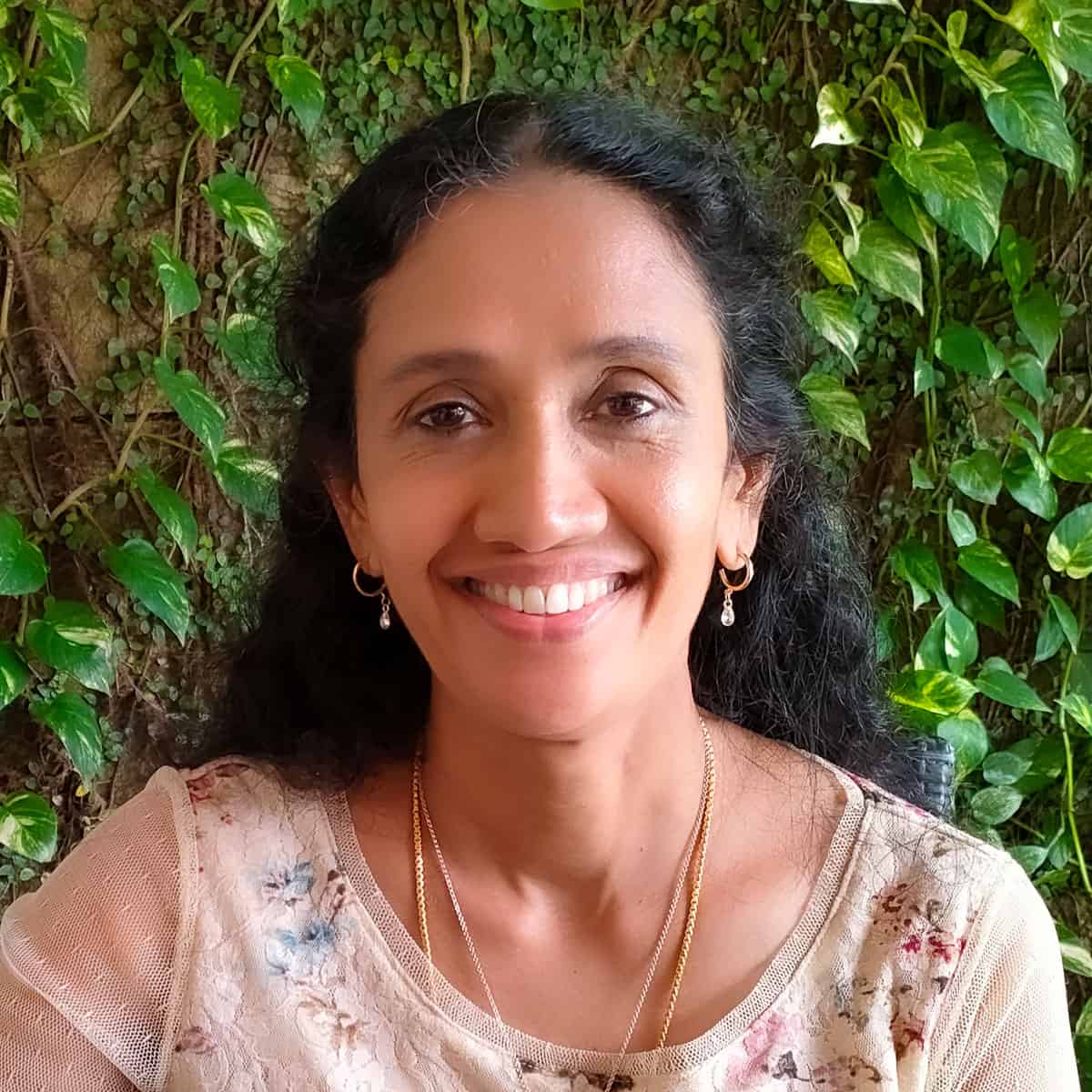 Hi! I'm Sheeba, welcome to Go Healthy ever after!
I have a passion for cooking delicious nourishing food that's easy to cook with fresh natural ingredients free from additives or preservatives. The easy healthy recipes you find here will inspire you to cook with creativity.
Copyright secured by Digiprove © 2023