A grilled paneer salad recipe with tandoori paneer tikka, fresh veggies, and oil free salad dressing! This easy paneer tikka salad satisfies your cravings and is healthy enough to be considered a paneer salad for weight loss.
Affiliate disclosure: This post contains affiliate links, which means I may receive a small commission, at no cost to you, if you make a purchase through a link.
Why You'll Love This Recipe
There are a ton of reasons you would want to make this paneer salad.
The easy paneer tikka can be made on a stovetop, oven or grill.
Like the dressings for most of my salads, this creamy yogurt dressing comes together in minutes. You don't need a blender to make it. This dressing, like the mung bean salad dressing, is made without a single drop of oil, yet so yummy.
(Btw, it is quite easy to make a salad unhealthy. Add a ¼ cup of oil to the dressing and boom! The number of calories shoots up.)
This paneer tikka salad gives you the satisfaction of eating cheese. (except that you can't do the "cheese pull" 🙂 ) So you wouldn't feel deprived of the pleasures of eating delicious food, more so when trying to lose weight.
Though paneer is essentially a form of cheese, it has only a fraction of the saturated fat and cholesterol when compared to other types of cheese. Paneer to this salad is like feta (which is also a low-calorie, low-fat cheese) to walnut beetroot feta salad.
Paneer is one of the best sources of vegetarian protein.
Eating paneer as part of a salad is healthier than in a curry (especially if it's loaded with butter and cream).
Any salad vegetable can be used for this paneer salad. The paneer tikka and creamy dressing add exotic flavors to the salad, no matter what mix-ins you add. It is totally flexible.
Video
Ingredients
(You can find the exact measurements and instructions in the printable recipe card at the end of this page.)
Paneer: Use a good quality paneer. You can use homemade or store-bought paneer.
Oil: I use 2 types of oil for making paneer tikka. One is mustard oil which gives characteristic flavor to all tandoori and tikka dishes. The second one is olive oil (or any cooking oil) for brushing on the grill pan.
Spices: Coriander, cumin, chili powder, garam masala, and chaat masala. They make the paneer tikka and yogurt dressing so awesome.
Kashmiri chili powder gives flavor and color without heat. You can use paprika as a close substitute. I've used smoked paprika and no one could tell the difference!
Pink salt: It is more flavorful than regular salt. If it's unavailable, it is okay to use the regular one.
Yogurt: You can use store-bought plain yogurt or use homemade hung curd.
Herbs: Mint and coriander leaves. If you only have either of these herbs, use more (roughly double) of what you have.
Mix-ins: 2 cups of sliced salad vegetables, cashews for added crunch and raisins for sweetness. Feel free to replace cashews with any toasted nuts or seeds (walnuts, almonds, pistachios, pumpkin, sunflower, or sesame seeds). Substitute for raisins would be dry fruits like dates, cranberries, etc.)
How To Make Paneer Tikka Salad: Step by step
Paneer Tikka Marinade
Heat mustard oil in a small pan until warm. Add to Kashmiri chili powder and mix. Heating the oil gives a deep reddish tint to the paneer tikka.
Once it cools down, add yogurt, spices, salt, and lemon juice.
Mix well until the spices and salt dissolve and you get the consistency of a marinade.
How To Marinate Paneer
Slice the block of paneer into ½-inch thick slabs as shown. If using store-bought fresh paneer, soak the slabs in hot water for 10 minutes.
Place the paneer slabs in a large bowl and add the tikka marinade.
Coat the paneer slabs with the marinade on all sides. Do it gently without breaking the paneer. Let it marinate for 30 minutes.
How To Make Paneer Tikka on Tawa or Pan
Brush a tawa, grill pan, or a regular pan with olive oil. Heat the pan and place the marinated paneer slabs without overcrowding the pan.
Cook on medium heat for 5 minutes. Flip and cook the other side for 3-4 minutes.
Let paneer tikka rest for 5 minutes.
Slice each slab of paneer into 3 or 4 pieces. Keep aside.
How To Make Paneer Tikka in the Oven
Preheat the oven to 220°C / 430°F.
Slice the marinated paneer slabs into 1-inch by 2 -inch pieces. Thread the paneer onto skewers.
Place the skewers on a baking tray lined with parchment paper. Prop them in such a way that the skewers rest on the walls of the tray and the paneer doesn't touch the bottom.
No skewers? You can place them on the baking tray directly. You will have to flip the paneer halfway through cooking.
Baste with melted butter/ ghee/ olive oil.
Set the oven to "broil" mode. Cook for 9 to 10 minutes, until the paneer tikka are browned.
Remove the tray from the oven and allow it to rest for 5 minutes.
Prepare Mix-ins
Remove seeds from the cucumber. Remove the seeds and pulp from the tomatoes.
Thinly slice all the vegetables and roughly chop the herbs. Place them all in a large salad bowl.
Dry-roast the cashews.
Spicy Yogurt Dressing
Take yogurt, lemon juice, honey, chaat masala, ground cumin, salt and pepper in a jar. Shake or whisk until you get a creamy consistency. Add 1 or 2 tablespoons of water if it's too thick.
Make Paneer Salad
Drizzle half of the dressing on the sliced veggies and herbs. Toss!
Serve on individual plates, and top with paneer tikka. Sprinkle toasted cashews and raisins. Drizzle the rest of the yogurt dressing on top.
Devour!
Recipe Tips
For salads, I usually prefer Japanese cucumbers since they are more crunchy and have less moisture.
If you don't mind more carbs in your salad, you can add croutons. (More tips on croutons in the "leftovers" section below:)
Do not discard the pulp removed from the tomatoes. Store and use it for other recipes like curries and soups.)
What To Serve With Paneer Tikka Salad
This paneer salad can be enjoyed on its own as a main vegetarian dish. You can also pair it with pepper egg fry for a protein-rich vegetarian meal.
If you love your carbs, serve it with lemon turmeric rice, or rice and curry like mung bean curry, dal palak, or chana masala.
Love chicken? This salad pairs well with tandoori chicken legs or baked hariyali chicken.
Planning to make seafood dinner? Pair this salad with crumbed prawns, tandoori king prawns, simple fish cakes, tandoori pomfret or tandoori salmon.
For a low-carb dinner, you can also serve this grilled paneer salad with soups like black chana soup or easy chana dal soup.
Substitutions and Variations
Did you make the hariyali paneer tikka? You can use it to replace or supplement the paneer tikka. Bonus: You get roasted vegetables that you cooked along with the paneer. Feel free to substitute the fresh veggies with roasted ones to make it a roasted paneer salad 🙂
Love chicken? You can substitute paneer tikka with tandoori chicken tikka or chicken hariyali kababs.
For seafood options, try prawn tikka, salmon kebabs, or (sliced) tandoori salmon.
Prefer vegetarian salad? Try tandoori cauliflower instead of/ in addition to paneer tikka.
You can also serve this salad with restaurant-style mint chutney as an addition or substitute for the yogurt dressing.
Make-ahead option
This paneer salad stays fresh in the fridge for about 3 days if you store the dressing separately. You can also freeze it for about 2 weeks.
Storing and reusing leftovers
Once you add the yogurt dressing, the salad can last for about 2 days in the fridge. When frozen, unfortunately, the texture of yogurt changes.
However, there is a way out: thaw the salad overnight in the fridge and add some croutons before serving. (You can make your own by toasting cubed bread slices with salt and pepper in a pan until crisp and browned.)
Croutons absorb the extra moisture (like pasta or quinoa in a pasta salad/ quinoa salad). This prevents the salad from getting soggy and keeps it crisp.
Health Benefits of Paneer
Paneer is a rich source of calcium and Vitamin D and helps build strong bones and teeth.
The sphingolipids in paneer and the high amounts of protein help in combating colon and prostate cancer at the initial stages.
Unlike other sources of fat, paneer contains easily digestible fatty acids. Hence, it is an essential component in weight loss programs.
Paneer is rich in minerals like phosphorus and magnesium, both of which are essential for the smooth functioning of the digestive system.
Paneer is rich in magnesium which regulates blood sugar levels. Also, the low carbs in paneer make it suitable for diabetic patients, too.
Vitamin B complex present in paneer helps in building a strong immune system.
It also contains a very high amount of potassium that helps maintain blood pressure levels.
More Salads
Collection of Indian Salads and Dressings
★★★★★Did you try this recipe? Please give a star rating in the comments below ★★★★★
HUNGRY FOR MORE? Join over 1000 home cooks like you who subscribe to my weekly newsletter to get all the latest recipes right in your inbox. Or follow me on your favorite social media: Facebook, Pinterest, Instagram, and YouTube. Thank you and happy cooking!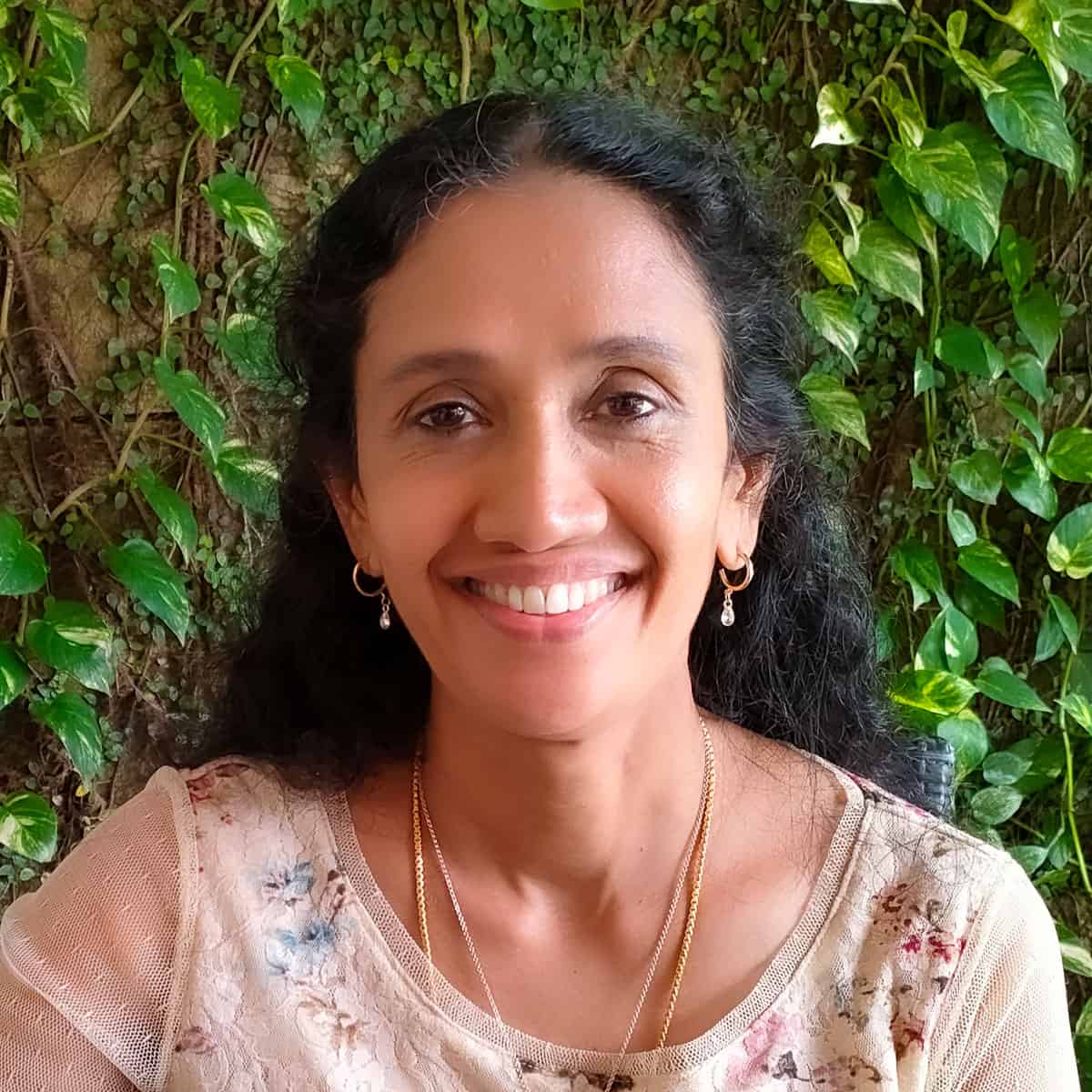 Hi! I'm Sheeba, welcome to Go Healthy ever after!
I have a passion for cooking delicious nourishing food that's easy to cook with fresh natural ingredients free from additives or preservatives. The easy healthy recipes you find here will inspire you to cook with creativity.
Copyright secured by Digiprove © 2022-2023